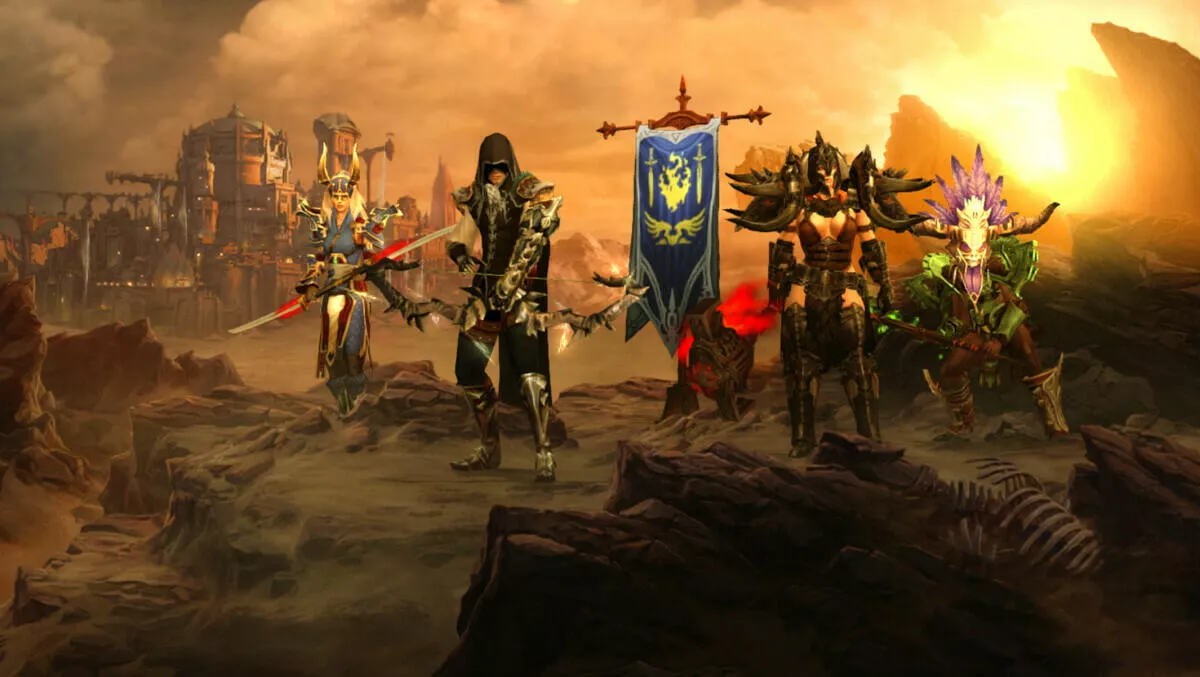 Diablo III launch site goes live
11 Apr 2012
FYI, this story is more than a year old
Although the blizzard has died down a bit of late, if you're eagerly awaiting Diablo III then this is for you – the launch site for the game went live over the Easter weekend.
Each week the site will highlight one Diablo III character class, and keen players can enter their battle.net information to unlock a new sigil for their in-game banner.
The Demon Hunter trailer was the first to be released on the site, but you obviously have to get in quick – the class has already changed, with this week's character spotlight turning to the ubiquitous Barbarian.
Don't stress though, there will be a grace period shortly before the game's release where any sigils you might have missed can be unlocked.
You can also submit your banner with a photo of your own 'war face', which can go in the draw to win a special D3 mouse pad signed by the development team.
Diablo III looks set to become one of the biggest role-playing releases since Skyrim, only with one key difference – like Starcraft 2, Diablo III has a massive stock of old-school fans who will buy the game solely for nostalgia's sake. And the fact that it looks awesome.
There has still been no news as to whether or not Blizzard will make the leap from PC to console with D3, but a Blizzard spokesperson earlier in the year that they were "actively exploring the possibility of developing a console version of Diablo III."
Take a look around the Diablo III launch site, check out the videos for the Demon Hunter and the Barbarian, and give us your thoughts – how good does this game look to you?