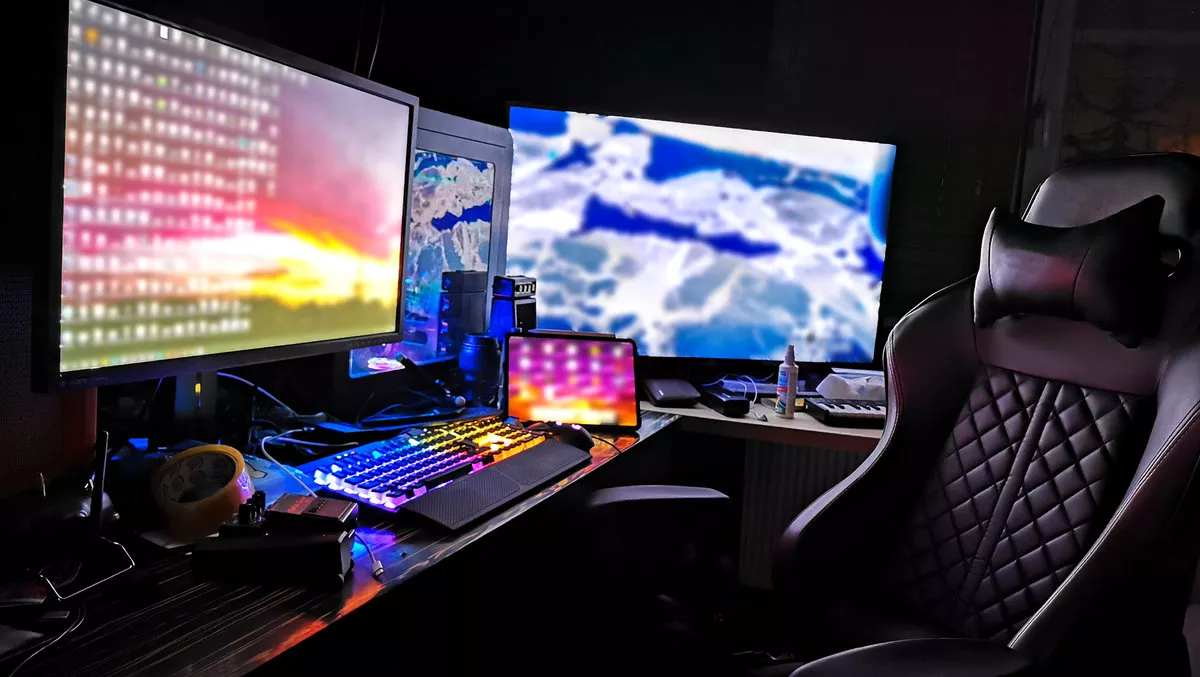 DNZ20 report celebrates our nation of gaming junkies
FYI, this story is more than a year old
New Zealanders love their video games - and if one study by the Interactive Games & Entertainment Association (IGEA) is any indication, games have a positive influence on health, education, and wellbeing.
The study, conducted by Bond University, took a reasonably small sample (801 New Zealand households and 2255 individual people), but it also takes us on a fascinating journey of just what makes up a Kiwi gamer.
The average age of a Kiwi gamer isn't someone in their teenage years – they're more likely to be somebody aged 34 years old. What's more, half of those playing games are women and girls.
So anyone who has that idea of a stereotypical teenage boy locked in his room may want to rethink that image… because 78% of players are over 18 years old.
It could just as easily be someone aged over 65, because 42% of that age group identified as a gamer.
Typical working age adults spend around 90 minutes playing per day on average, compared to the national average of all ages at 88 minutes per day. Children spend around 84 minutes a day playing games.
The entire debate of PC versus console may also be settled. According to the study, 72% of respondents play games on PC, while 65% use smartphones, 47% use consoles, 47% also use tablets, and 19% use a virtual reality headset.
"With more than 10 years of research behind it, Digital New Zealand 2020 (DNZ20) gives us a gold standard into who plays video games, how they play, and why they play. Whereas in the early years, this longitudinal research helped overturn stereotypes of the average gamer, in recent years we have started to understand the deeper reasons why people play," says Bond University professor and the report's lead author, Dr Jeff Brand.
"While fun is still first and foremost for New Zealand gamers, it is by no means the only reason. We found a diversity to how New Zealanders use games – from education and upskilling, to preserve social and emotional connections and as a powerful health and wellness tool in staying fit and reducing stress."
Respondents say that gaming helps them keep up their general knowledge (87%). Other positives include gaming helps people connect with others (70%) and 65 per cent say it improves their overall life satisfaction (65%).
Games are also useful for workforce training, as 29% of respondents have used games to train or learn new skills. Gaming also has plenty of applications in education and critical thinking.
Of the parents surveyed in the study, 60% said that their kids use video games for educational purposes in school.
"We need to harness games as a powerful tool in building a strong and competitive future for New Zealand. The inherent problem-solving nature of interactive game play hones critical thinking and strategy skills," says Brand.
"These skills can easily be applied in a professional environment, and in fact we found that New Zealanders of working age were more likely to spend longer on average playing games than those under 18 years of age."
These figures are taken from the Digital New Zealand 2020 (DNZ20) report.
Related stories
Top stories