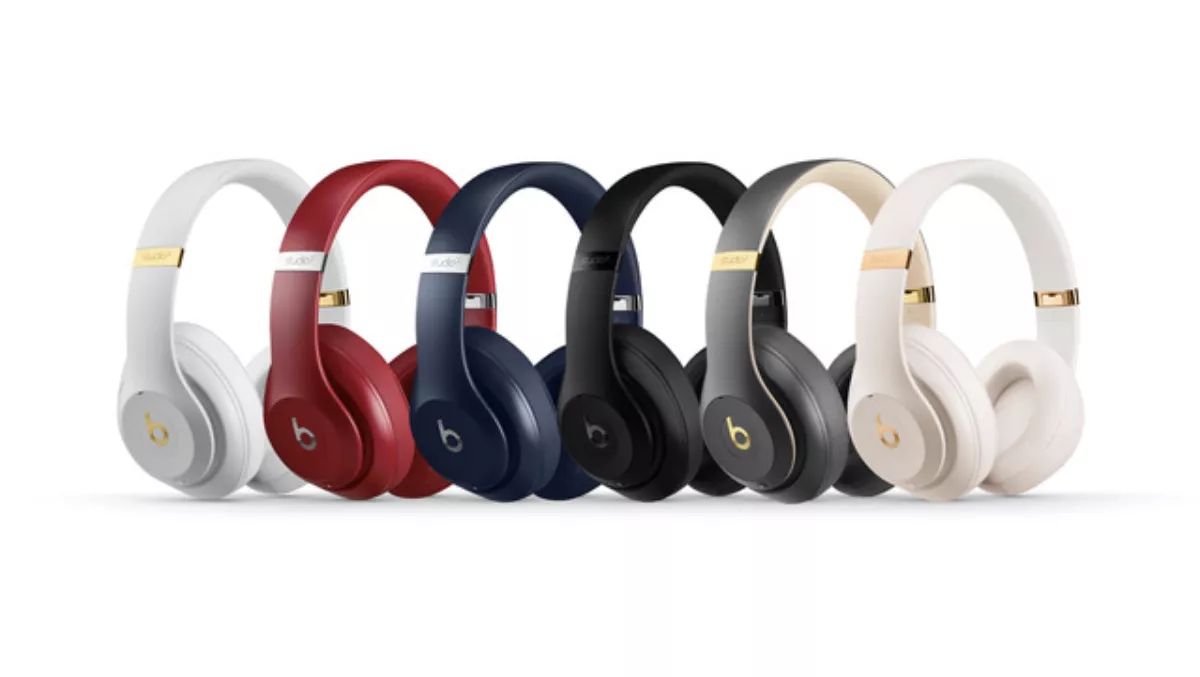 Dr. Dre is back with the new Beats Studio 3 wireless headphones
FYI, this story is more than a year old
Beats by Dr Dre recently unveiled the new Beats Studio 3 Wireless headphones.
The new headphones boast a host of powerful features and capabilities, and the price tag to match all of the bells and whistles.
The Beats Studio 3 Wireless aim to bring the best audio experience to the noise-cancelling headphone market.
Introduced in 2008 as the brand's first product, the original Beats Studio disrupted the industry and made premium over-ear headphones a popular accessory for people around the world.
Beats' newest offering, aims to enhance the user experience so that users can enjoy everyday activities with the new and proprietary Beats Pure adaptive noise cancelling technology.
Beats Studio 3 Wireless has the Apple W1 chip, which means users can also get proximity pairing, the ability to switch between Apple devices, Class 1 Bluetooth connectivity, exceptional battery life and Fast Fuel charging.
Luke Wood, Beats by Dr Dre president says, "Beats Studio 3 delivers with a level of sophistication in both technology and audio fidelity beyond anything we've ever brought to market.
"Since our brand's inception, we've strived to fix the degradation of sound heightened by the commodification of consumer electronics."
"Now with the right vision, team and resources, we see technology enabling the perfect sound experience in Studio 3."
The Beats Studio 3 Wireless maintains the design of Beats Studio Wireless while featuring redesigned acoustic components and an upgraded manufacturing process for ergonomic comfort and noise isolation.
With the new internal DNA, the Beats Studio 3 Wireless headphones aim to unlock the potential of its acoustic design.
The Apple W1 chip enables a multitude of features in Beats Studio 3 Wireless.
It provides one-step Bluetooth connection to iPhone through proximity pairing.
Additionally, iPhone users can switch between devices logged into the same iCloud account to easily move from an iPhone conversation to watching a movie on their MacBook.
Class 1 Bluetooth provides optimal connectivity so users get fewer drop-outs and extended range from their iOS or Android device.
Multi-function on-ear controls and a built-in microphone also allow users to make calls, skip songs, control their volume and activate Siri without ever having to take off the headphones or reach for a device.
Now all of these features sound great, but in my opinion, they will be hard-pressed to justify the price tag of $500.
Then again these headphones may not be aimed at me, one of the average Joe's of the world, maybe when my hard-alt-rock cover band takes off I'll be more enticed by the prospect of these headphones.
Related stories
Top stories