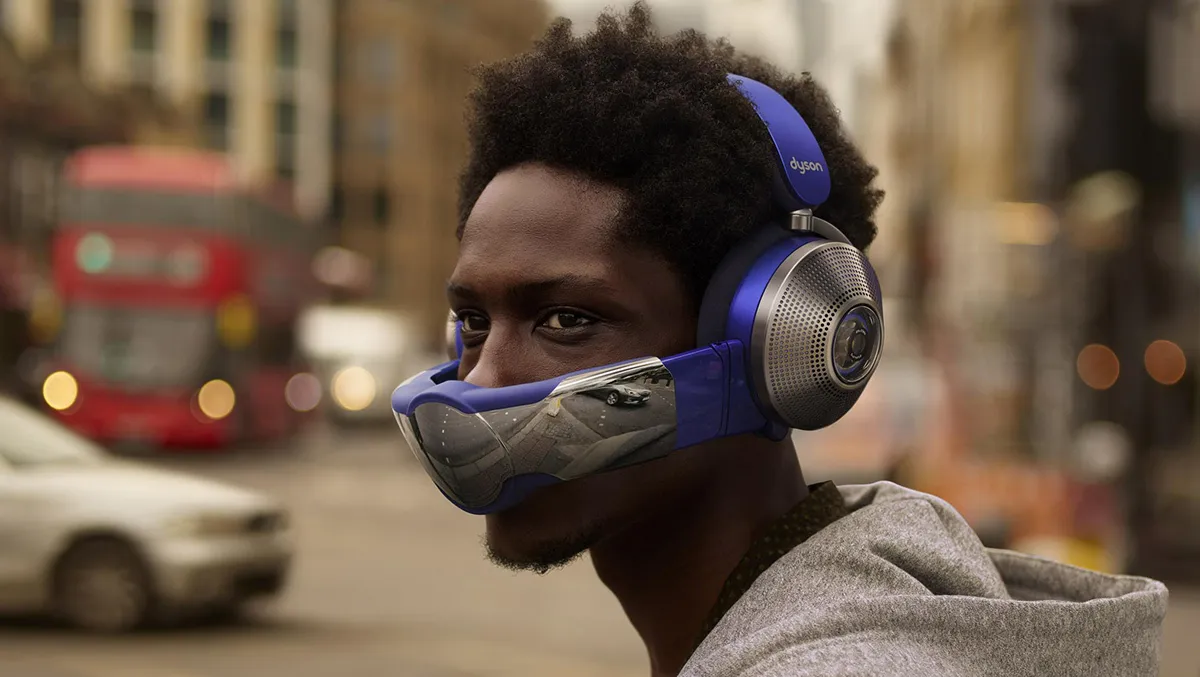 Dyson's powerful noise-cancelling headphones coming to NZ
After five years of research and development, Dyson's high-fidelity noise-cancelling headphones are now available in New Zealand. Launched on 19 October 2023, the Dyson Zone headphones offer a pure and immersive listening experience, offering up to 50 hours of listening with ultra-low distortion, advanced active noise cancellation and faithful audio reproduction across the entire sound spectrum.
Breaking away from traditional audio companies using a 'golden listener' — a person determining sound quality — Dyson engineers took a scientific approach. They relied on sound reproduction measures such as left-right balance, total harmonic distortion and frequency response to ensure excellent sound quality. As a result, the Dyson Zone noise-cancelling headphones offer up to 50 hours of ultra-low distortion sound.
The headphones are equipped with 11 microphones, eight of which are used to reduce noise pollution by up to 38dB and monitor surrounding sounds 384,000 times per second. To deliver true sound, the headphones automatically reproduce frequencies ranging from 6Hz to 21kHz, thanks to the engineering of the 40 mm and 16 ohm neodymium speakers at the heart of the audio system.
Dan Frizza, renowned Producer and Sound Engineer, praised Dyson's technical prowess in audio. "What is abundantly clear is that Dyson has harnessed audio science and advice from industry professionals to replicate the live performance experience with pure audio and impressive clarity," he says.
Mindful of comfort, Dyson engineers designed these headphones to provide high-fidelity audio while ensuring optimal comfort. Modelled after the shape of a horse's saddle to distribute weight evenly across the head, the headphones can adapt to different head types. The comfort pads can conform perfectly to any ear shape and the flat design reduces not only noise but also enhances comfort.
The Dyson Zone noise-cancelling headphones also tackle environmental pollution issues. Housing technology derived from Dyson's 30 years of expertise in airflow, filtration and motor technologies, the headphones can be fitted with a removable visor to project purified air when travelling in polluted urban areas or public transport. The earcup compressors draw air through double-layer filters and project streams of purified air to the user's nose and mouth.
The MyDyson App allows customers to control the Dyson Zone noise-cancelling headphones, adjust the airflow speed and noise reduction mode, as well as to adjust the audio equalisation. It also monitors air quality and ambient noise levels in real-time. The Dyson Zone noise-cancelling headphones have been available in New Zealand since 12 October 2023.
The standard Dyson Zone noise-cancelling headphones, retailing at NZ$1,099, have been available from 19 October 2023, while the Absolute+ limited-edition model, priced at NZ$1,199, is expected to be available in the coming months.