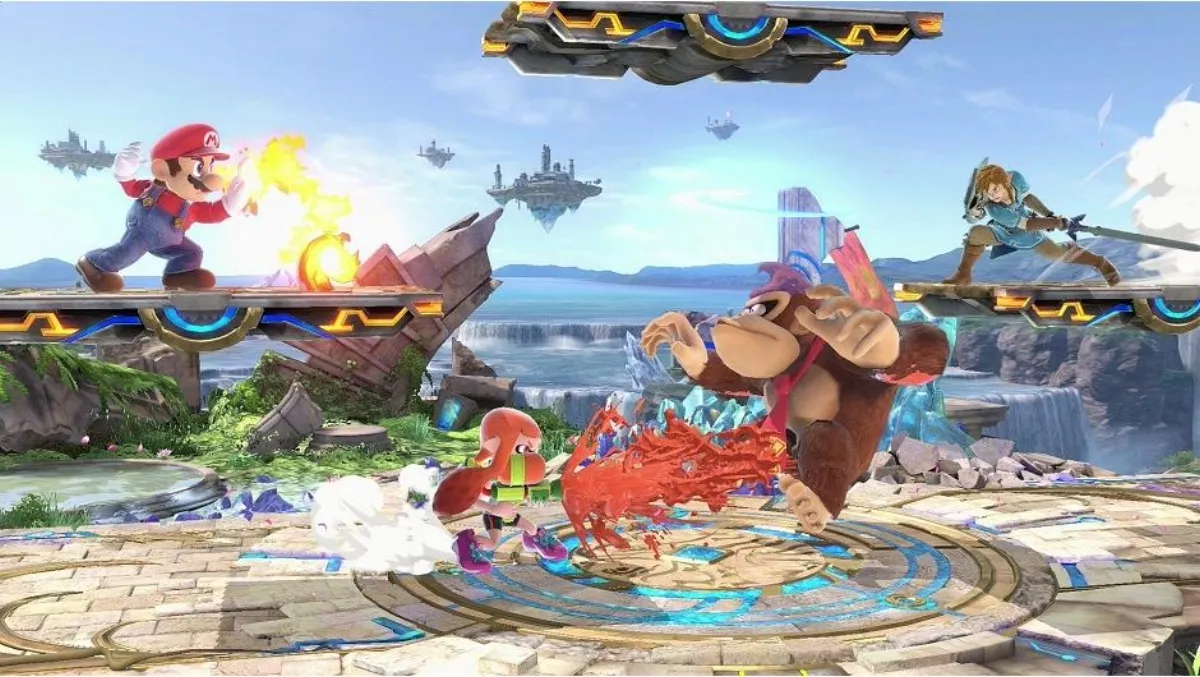 E3 2018: Here are the highlights from Nintendo's conference
FYI, this story is more than a year old
Nintendo held another Nintendo Direct this early morning in NZ time and a host of exciting things were announced. Probably the biggest announcement of the entire event was revealing more details and a release date for Super Smash Bros. Ultimate releasing exclusively for the Nintendo Switch. The game will be released worldwide on December 7th, 2018. The coolest part about the game is the fact that it will include every character in Super Smash Bros. history to date. Yes, this means Solid Snake and David Hayter are returning to the game. Another cool feature of the game is that your Gamecube controllers and Amiibo will be compatible too.
Another popular franchise returning to the Nintendo Switch is a brand new iteration of Super Mario Party. Thanks to the Switch's Joy- Cons and touch screens, you can play the game in new ways that were not possible in previous Mario Party video games. A cool thing you can do in the game is link two Nintendo Switch consoles so players can interact with two screens at one time. If you have friends, you should buy this game when it releases worldwide on October 5th, 2018.
Probably the biggest and most talked about video game on the planet right now is Fortnite. The game is invading every platform available, but now the game is finally heading to the Nintendo Switch platform. If you own a Nintendo Switch, you will want to grab it right now because Fortnite is already available! Much like every other version of the game, the Battle Royale mode is free to play. If you have never played Fortnite before, you should play it as it's fun and very addictive.
One of my favourite fighting games released this year has been Dragon Ball FighterZ. Sadly though, the game was only available on PC, PS4 and Xbox One when it came out earlier this year. Now Nintendo Switch fans don't have to worry about Dragon Ball Fighter Z is finally coming to the Switch sometime later this year. Graphically, the excellent 2D visuals and fast-paced gameplay will be retained in this Switch version. Check out the trailer for the game below.
While 2018 will be an excellent year for the Nintendo Switch console, some big games are also coming out in early 2019. One game fans are really excited to see is the announcement for Fire Emblem Three Houses. The trailer below takes a look at both the graphics and gameplay. Another game worth buying in 2019 is DAEMON X MACHINA. This is a new mech title that has a unique visual style and high amounts of action. You can check out the debut trailer below.
Related stories
Top stories