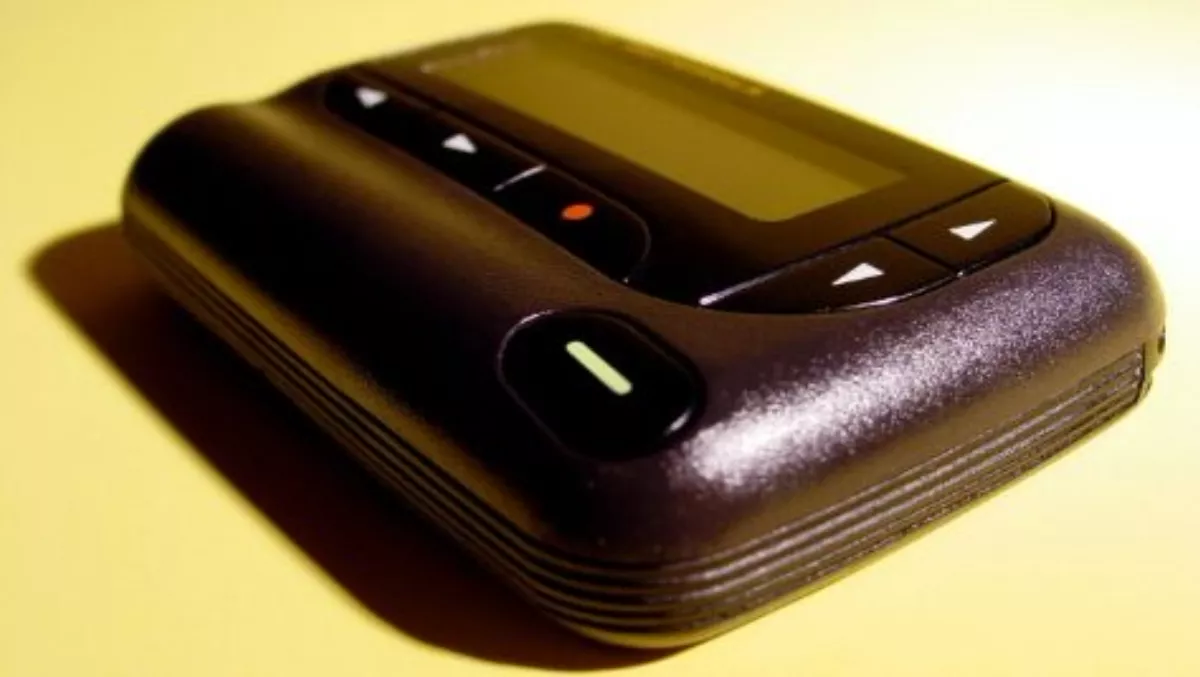 End of an era? NZ paging network to be shut off
By Shannon Williams,
31 Jul 2015
FYI, this story is more than a year old
Spark has today announced it will decommission the paging network early next year.
Following several years of review, the telecommunications firm will retire the network on 31 March 2017.
Spark says paging is being retired around the world as businesses move to alternatives like mobiles and smartphones that offer far richer two-way interactions, and reduce the need for users to carry separate devices.
"Many of the major global telecommunications companies have turned-off their networks or sold off paging to third parties as the needs of their customers are integrated with mobile technology," it explains in a statement.
Paging was introduced into New Zealand in 1988; the same year the first transatlantic fibre optic cable was laid, which was able to carry 40,000 telephone calls simultaneously. At its peak in 1994, there were 61 million paging users globally.
Spark says that while paging has historically been used as a messaging option in many industries, customer demand has been on a perpetual decline for more than a decade.
"Our decision to shut the paging network has not been taken lightly – we've spent the last 18 months reviewing other options, but demand has been declining for more than 10 years and it has become apparent that it's time to plan for the retirement of the paging service," explains David Havercroft, Spark New Zealand chief operating officer.
"We've explored selling the paging network and so far we haven't found a buyer.
As businesses move to mobile-based messaging solutions, and as the underlying analogue network ages, the paging network has become more vulnerable to outages and increasingly uneconomic to maintain.
In the past two years, paging in New Zealand has declined by 65%. "How we communicate with each other has evolved well beyond the capability allowed for by one-way paging," Havercroft says.
"Much of our customer base has migrated away from pagers to mobile telephony using 4G LTE networks and smartphones."
Spark says it will work with its remaining paging customers over the next 20 months to transition them to newer digital technology solutions.
"Today there is a proliferation of mobile-based mobile messaging solutions that are feature rich compared with paging," says Havercroft. "Many Spark Digital customers have moved from paging to eTXT as an immediate, quick, cost effective and simple way to message straight to a mobile phone."
Over-The-Top messaging apps such as WhatsApp, and Kik also provide the ability for groups to communicate over any data network connected to the internet.
Spark Digital says along with a selection of its software development partners, it is working on bringing the best mix of messaging services to customers who want to modernise the way they engage with their staff and customers. Havercroft adds, "We plan to work closely with all our customers including important government, health and emergency services over the next 20 months to identify their needs and transition them to a new appropriate digital solution.
"Options for some customers, like the health industry could include providing their own on-site paging network at hospitals."