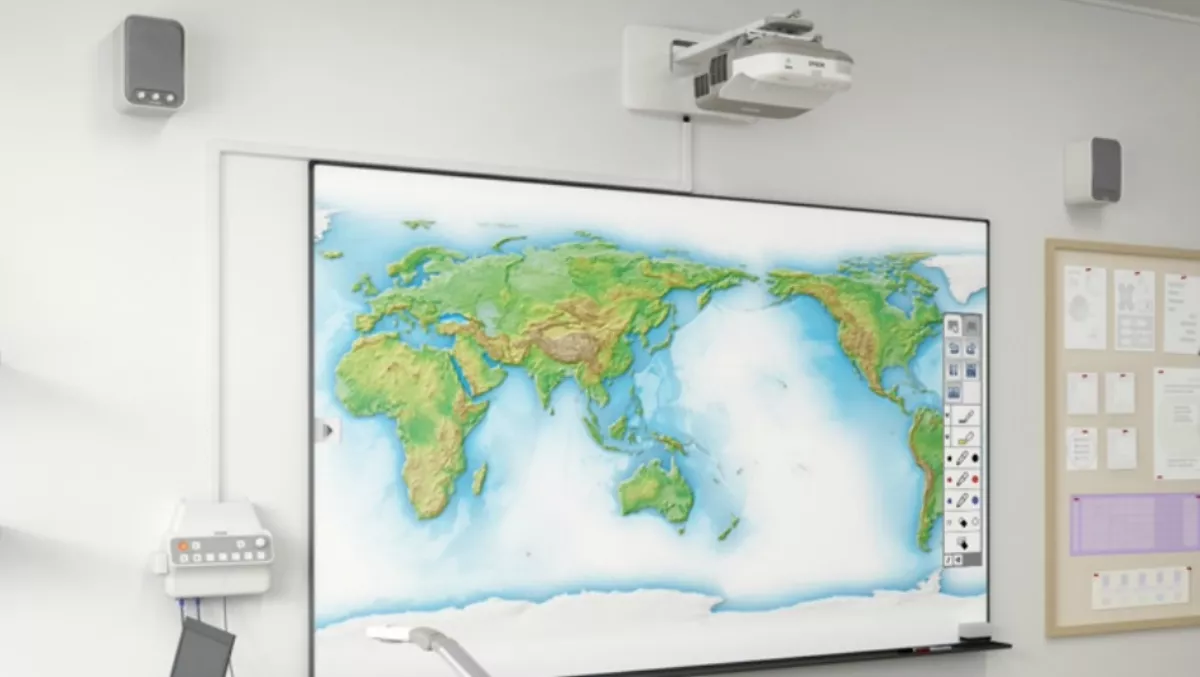 Epson projectors to include SMART Notebook software
FYI, this story is more than a year old
Epson has announced the SMART Notebook collaborative learning software from SMART Technologies will now be automatically bundled with Epson's interactive projectors in New Zealand.
The move is designed to make it easier for educators to obtain the software along with Epson's collaborative displays.
"The addition of SMART Notebook software to Epson interactive projectors provides an excellent combination for collaborative learning as SMART Notebook allows educators to easily create engaging, interactive learning in a way that's natural to both teachers and students," explains General Manager, Business Division, Epson Australia Craig Heckenberg.
"This in turn helps teachers drive better, more effective learning outcomes and now they can do so on any Epson Education Interactive Projector," he says.
Heckenberg says building upon the already established software relationship between the two companies that has enabled Epson to sell SMART Notebook software along with its interactive projectors in Australia and New Zealand since May 2015, the new agreement allows Epson to bundle SMART Notebook software, including a SMART Notebook Advantage subscription during the first year, with Epson interactive projectors as a standard offering on a worldwide basis.
The SMART Notebook Advantage subscription lets customers upgrade to new versions of Notebook software in that first year, as well as access technical support and unlock premium features within Notebook.
"This combination allows educators around the world to use the number-one selling interactive projector1 with collaborative learning software to create visually compelling, engaging and interactive learning experiences," Heckenberg says.
"Epson's complete interactive projector line is tested and fully authorised by SMART for use with SMART Notebook software, and SMART Notebook fully supports Epson interactive features such as dual pen and finger-touch. Both Epson and SMART will provide customer support and training for their respective products, giving educators full confidence as they bring more collaboration into classrooms and other learning spaces.
In New Zealand, the models that now come with the SMART Notebook software include the EB-585Wi and EB-595Wi models with both Windows (Windows XP SP3, Windows 7 SP1 and Windows 8) and OS X (OS X, OS X 10.7 and OS X 10.8) compatible with SMART Notebook. Windows Vista and OS X 10.6 and earlier are not supported.