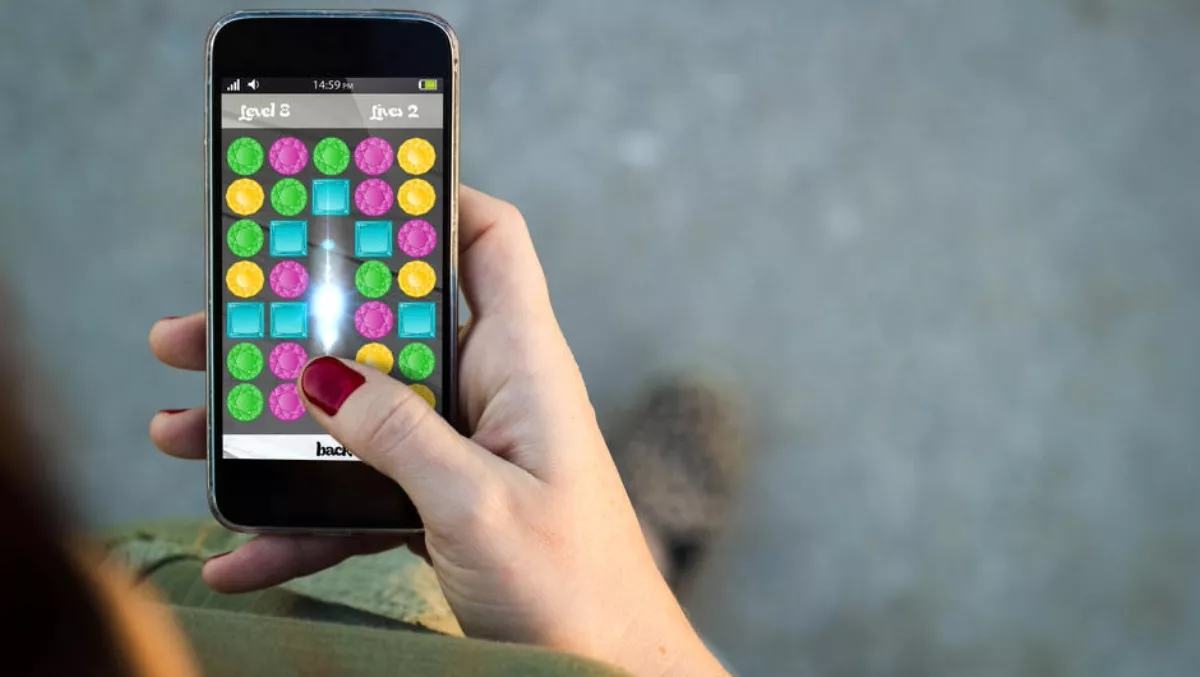 ESET cautions mobile gamers to check their games are safe
Wed, 12th Sep 2018
FYI, this story is more than a year old
Mobile games. Whether on iOS or Android, downloadable games inevitably come with more security risks. It could be that you mistakenly download a game with malware attached, or an entirely fake game, you could up losing personal information and your device.
According to security firm ESET, online games are prime targets for scammers, breaches, and infection because there are a lack of protections that guard them.
While game developers should take care to make sure their games are safe, gamers should also take extra measures to protect themselves.
According to ESET senior research fellow Nick FitzGerald, online games are popular and accessible, which means players are especially at risk of hacking, infection, and compromise.
This can see gamers facing fraud, money loss, and private information breaches.
He adds that game developers aren't required to release material through legitimate and authorised marketplaces like Android's Google Play.
He says that Google Play charges 30% 'store tax' from each game sale, so sometimes game developers find other ways to release games, like on their website. This also gives developers full ownership and rights over their material.
But that freedom comes at a cost.
"In authorised app stores, smartphone owners can read reviews and comments regarding each application, and trust that the apps are likely to be better-guarded from cyber threats than outside these official download stores. This puts a strong responsibility on gamers to be vigilant when downloading games."
You only have to look as far as Fortnite. A fake version of the game first appeared on the scene ahead of an official release. It infected thousands of devices with malware.
Even the official Android version of Fortnite comes with risks. Some players have been hacked. False offers of 'V-Bucks', a currency used in the game to buy outfits and gain power, have carried malware, and tricked many players into installing harmful threats.
"People who are serious about gaming also need to be serious about their online safety. Gamers mustn't underestimate the risk of information breaches and device hacking. It's critical that people enjoying games online take extra responsibility to protect themselves," FitzGerald says.
ESET offers four tips that can keep you safe:
1. Installing apps from outside Google Play is dangerous. These apps are often pirated or infected. Android device owners are at heightened risks, because their software doesn't have the inbuilt protections iOS products do. If gamers do download games from outside Google Play, they must ensure the games come from legitimate, verified websites, while bearing in mind that even these can carry risks.
2. Don't fall for free offers. Many hackers will trick gamers into downloading malware, or creep their way into gamers' accounts, by offering free bonus points, tips, cheats, or gaming features, such as 'V-Bucks'. These bonuses are usually too good to be true, and see gamers handing over their account logins and email addresses to accept prizes or freebies. This lets hackers infiltrate accounts, and make unauthorised charges and purchases. Gamers must steer clear of offers from unknown sources to avoid risk.
3. Opt in to two-factor authentication (2FA) and one-time passwords. Gamers should use the greatest security options available within each game they play. Many game developers are aware of the risks affecting their gamers. Epic Games offers Fortnite players security tools such as two-factor authentication, where account holders enter a username and password, as well as a piece of information only the account holder will know, and one-time passwords, as an extra layer of security. These options don't fully protect gamers, but they are a free and easy way to make it harder for hackers to access accounts and personal details.
4. Self-protection can only go so far without security software. Gamers must use the latest, updated cybersecurity protection. Quality cybersecurity suites are specifically tested against sophisticated threats and attacks that target gamers, and can significantly add to gamers' protection.