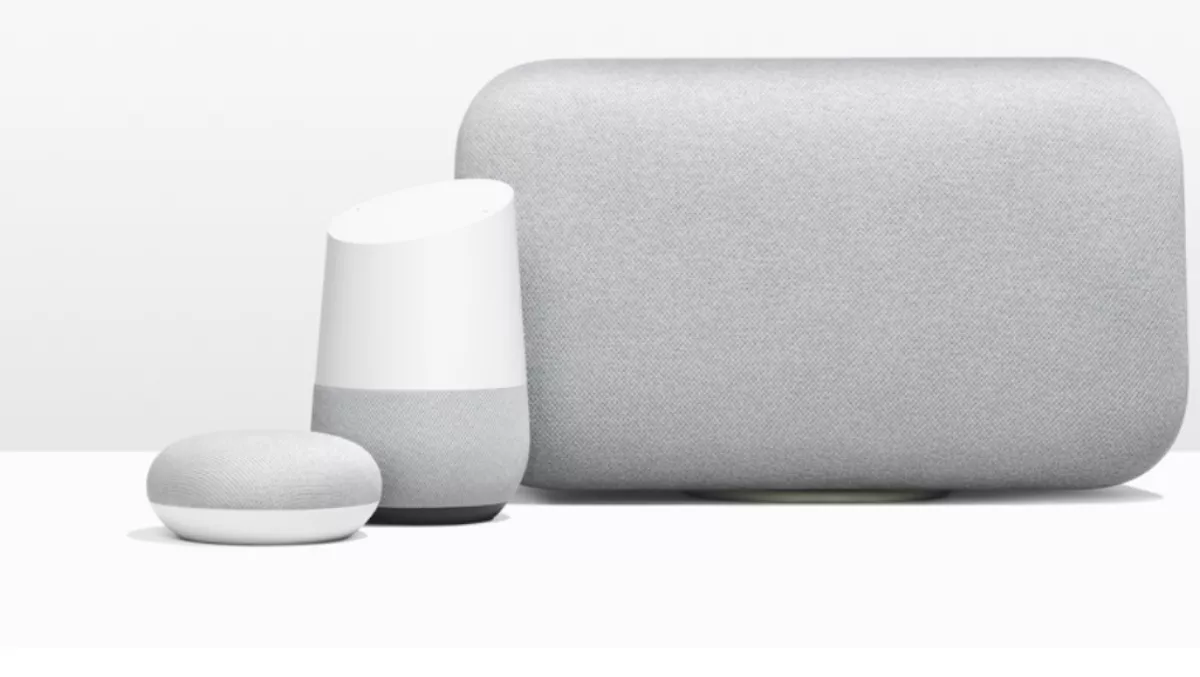 Everything you need to know about Google's latest smart speakers
FYI, this story is more than a year old
Google recently unveiled its newest smart speakers, the Home Mini and the Google Home Max.
They're both radically helpful and packed with the power of the Google Assistant, including some brand new features.
Mini makes the Google Assistant more accessible than ever at home.
Google designed it to fit naturally in any room.
It's sleek and smooth, with no corners or edges, and about the size of a doughnut.
Its fabric enclosure is durable, yet transparent enough to let through both light and sound.
The LEDs under the fabric light up to show users when the Assistant hears them.
It also projects 360-degree sound so users never miss a beat.
With far-field microphones, the Mini can hear users even when there's music playing or there's another noise in the background.
The Mini comes in three colours, chalk, charcoal and coral.
The Max aims to redefine audio with AI.
Its high-fidelity sound is built on a foundation of premium hardware.
With dual 4.5-inch high-excursion woofers, users will get deep, balanced bass.
The Max can apparently play loud, really loud, so users can fill even the largest room in their home with their favourite music.
In fact, it's supposedly 20 times more powerful than the original Google Home.
The Max works with a wide range of music services, supports Bluetooth and has an auxiliary port.
The entire Google Home family has the Assistant built in, so users can get answers from Google, enjoy entertainment, and control their smart home.
The Google Assistant is the only assistant that recognises user's voice, and up to five others in their home so that they can all get a personalised experience.
Google is also introducing a few new features to the system:
With a single command, users can control multiple smart home devices plus get the information they need at the moment.
So "Hey Google, goodnight!" can turn off lights, turn down the temperature, and let users know tomorrow's first meeting.
Users can also broadcast a message to let the family know when it's time to get a move on.
Just say "Hey Google, broadcast it's time to leave for soccer practice!" and it'll play on the other Google Home devices around the house.
The new Google Home is meant to be more fun for the whole family, with 50+ new experiences for users to try out.
Users can learn something new, or imagine with storytime.
There are also plenty of fun activities for children, for example, they can go on an adventure with Mickey Mouse, identify their alter ego with the Justice League D.C. Superheroes, or play Freeze Dance in the living room.
These experiences will be supported by Family Link accounts on the Assistant, letting parents create accounts for their children under 13.
Related stories
Top stories