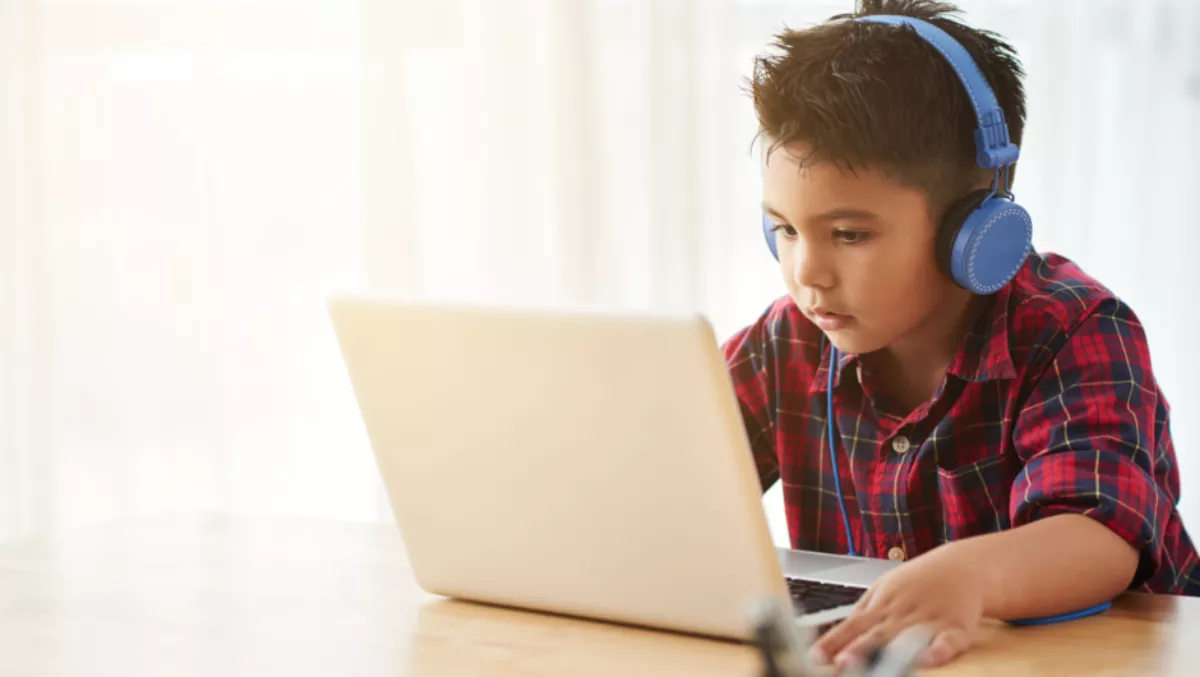 Exclusive interview: Andrew Blakey on TVNZ's new streaming platform
FYI, this story is more than a year old
Recently I had the opportunity to sit down with TVNZ development manager Andrew Blakey to discuss the launch of HEIHEI, a new streaming service for Kiwi kids.
TVNZ has implemented Brightcove's Context-Aware Encoding for this new platform.
What exactly is HEIHEI as a platform?
HEIHEI is a platform TVNZ has worked on in conjunction with New Zealand on Air. New Zealand on Air identified that there was a bit of a gap in the market in terms of a safe New Zealand centric platform for Kiwi kids.
We're all aware that there's YouTube out there and plenty of people who have kids know that they spend a lot of time on YouTube at the moment, but I think the concern was that there really wasn't a place where parents could really feel safe putting kids to just freely watch content.
So our goal was to provide this, a platform where parents could feel safe knowing that the content their 5 to 9-year-olds are watching is appropriate.
Tell me more about the collaboration with Brightcove, how did they impact the platform?
Yeah, so when TVNZ put our pitch in we presented a cover architecture of how we would aim to deliver the site, Brightcove being a key technology partner of ours as they power our current TVNZ on demand site, so they were the logical partner for this platform as well.
So they provide the kinda background video hosting services of the platform.
You touched on this before, but how does HEIHEI differ from other online video platforms like YouTube Kids?
I think the Key thing that New Zealand on air wanted to bring was a New Zealand centric sense. When a user is on one of the larger multinational platforms they really aren't getting as much of that NZ voice, which is the key thing we're really after, especially championing Te reo Māori.
So we are really keen to have that local voice on the platform, that's the key difference I guess, you're gonna hear those New Zealand stories and New Zealand voices.
Though we will certainly be bringing some popular kids shows from overseas as well, our main focus will remain that NZ voice.
In terms of monetisation and advertising is the HEIHEI platform entirely ad and subscription free?
Yeah absolutely! So at the moment it's funded trough NZ on Air and the intention is to keep it that way for the foreseeable future. So there is no commercial content on the platform at all.
So I think that's great for the kids watching.
In the long term, where do you see this platform going?
I Think another important element of HEIHEI is the introduction of games to go along with the content as well as som audio content, so I think we're really hoping that the platform sees good uptake so that we can expand on these features, and continue to support great local creators.
We want it to become a key part of where Kiwi kids get their entertainment.
Where is the platform available?
So currently the platform is available on its website as well as iOS and Android apps for both phones and tablets.
So that kind of covers all of our bases initially, though depending on how well the platform does and where the need lies we're looking at ways to bring it to more endpoints.
Related stories
Top stories