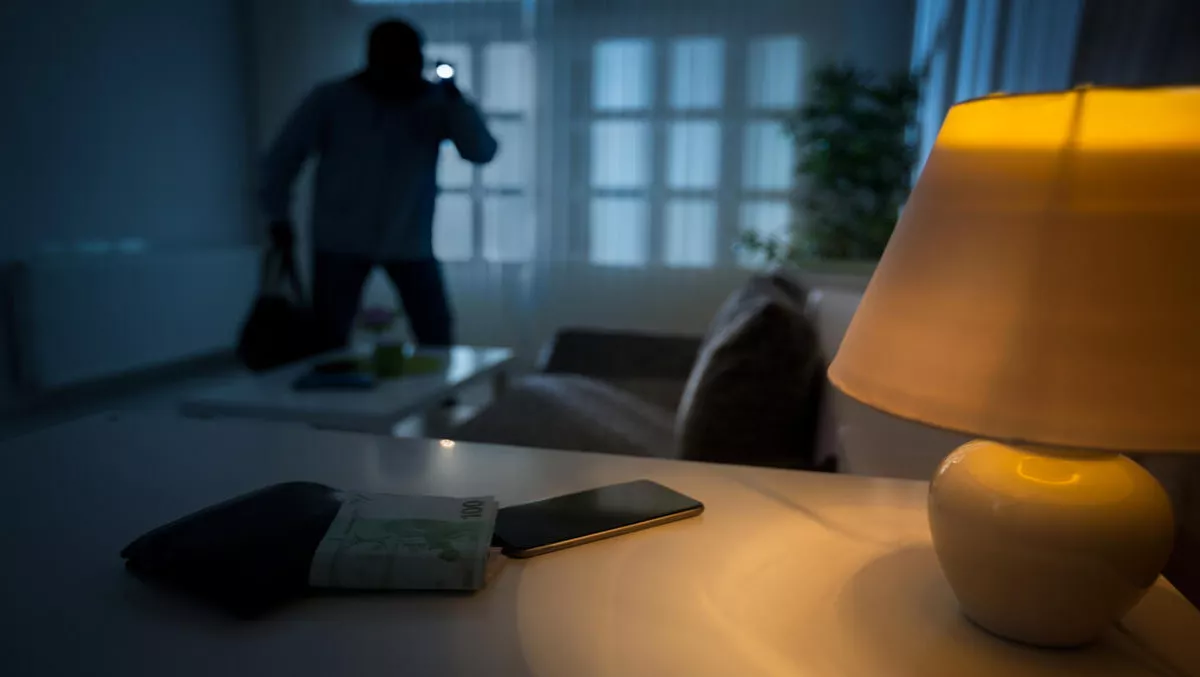 Exclusive look at smart home security with Ring
By Alex Crossan,
Tue 9 May 2017
FYI, this story is more than a year old
Following the launch of the Ring Video Doorbell, I had a chat with Mark Fletcher, Ring's ANZ managing director. He talked about what Ring is getting up to in the future, smart home security, and how Ring can reduce burglary related crime in New Zealand.
1. How can Ring reduce crime in New Zealand?
A burglary is reported every 7 minutes in New Zealand. We want to help reduce this by getting Ring in the hands of as many New Zealanders as possible so that they can monitor their homes from anywhere in the world and capture or even deter potential burglars.
Ring records anyone that comes to your home and allows you to share video with police or even your neighbours - it has essentially become the Neighbourhood Watch of the digital age, keeping a ring of security around communities.
2. What does Ring have planned for the future?
We are about to launch the Ring Floodlight Cam, which is the world's only motion-activated HD security camera with built-in floodlights, a siren alarm and two-way talk.
According to a study Ring conducted in December, 50% of New Zealanders have sensor lights and they are also the most prevalent form of home security in NZ, so the Floodlight Cam is essentially adding another level of security to an existing product already used by many New Zealanders. We are also planning to launch Neighbourhoods Beta, which allows users to share their Ring captured videos with others.
3. What else can people do to protect their home?
Three top tips to protect your home:
Install smart home security that suits your living arrangement. If you are in a rental property consider devices that can easily replace existing doorbells or lights and if you own your home, consider permanent smart home security solutions that are hardwired for longevity.
Newer televisions allow you to set a timer to turn it on and off automatically at a set time, so you can use this feature for short holidays to give the illusion that you are home.
1 in 4 New Zealanders have had a package stolen from their home within the past 5 years so a simple way to avoid this is to organise parcels to be delivered to your work, sign up for a parcel locker at the post office or install a parcel letterbox at your home.
4. What are your thoughts on burglars using Social Media to target empty homes?
If you're going away, try not to post on social media in real time as this broadcasts to digital savvy thieves that you're not home, leaving you vulnerable to break-ins. If you can't resist sharing your holiday snaps, be sure to remove your geotag location and try to not to share how long you'll be away for in your post.
5. How does the Ring Video Doorbell compare to other smart home security systems such as Skybell, and Vivint?
Whilst some of these companies only offer a doorbell device, Ring has a varied product range to suit every household need and a growing connected community through Ring Neighbourhoods. A feature that is unique to Ring is our real-time two-way audio that no one else has. This makes the product a really powerful preventative security camera rather than only having the option to speak with and deter an intruder after they've pressed the doorbell. Ring also has incredibly strong motion detection capabilities and, most importantly, the battery operated option makes it so that anyone with a front door can use our product - you do not need to have a pre-existing hardwired doorbell.
6. Are there any smart-home tech advancements you would like to see? What does the future hold for smart-home tech?
The future of smart home technology is all going to be in software like AI and facial recognition. I would like to see facial recognition become a standard feature in smart home security technologies. This would automatically distinguish between people well-known to the homeowners and strangers. It could also assist police in identifying perpetrators of crimes around the home.
7. Do you have any recent success stories from users of the Ring Video Doorbell?
In Australia recently, a Ring user with a young family was alerted to a burglar trying to break into his back door and he managed to scare them off. Thanks to the motion detection and night vision on his Ring Stick Up Cam, he was able to share this footage with police to help catch him.