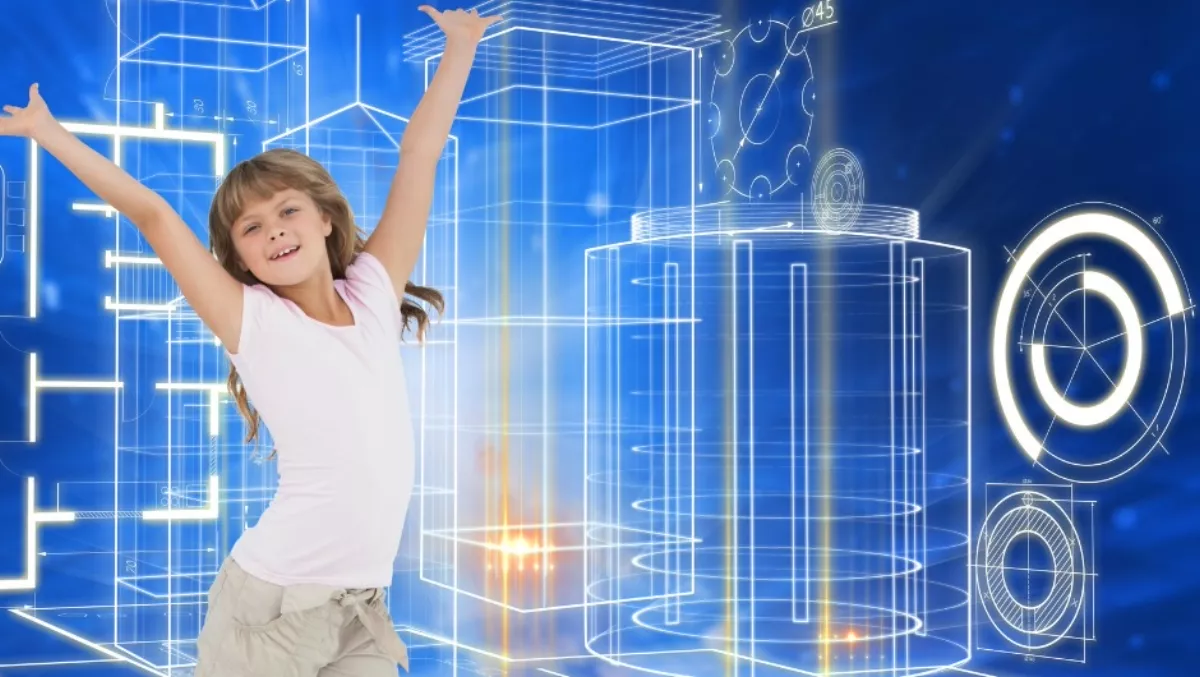 Exclusive: New initiative aims to challenge stereotypes and help girls Dream IT
FYI, this story is more than a year old
A new initiative aims to break down stereotypes and challenged preconceived ideas to show girls at the year seven and eight levels that technology can provide an endless exciting career opportunities.
Dream IT is an initiative from IT community organisation CompTIA, designed to showcase diverse IT careers to young girls before they opt out of the STEM subjects at school.
Karen Drewitt, CompTIA ANZ executive council member and general manager of The Missing Link, says research has shown that year seven and eight is where many girls turn off the traditional STEM subjects, or stop considering a career in technology or IT.
"This programme aims to address that and ask them to reconsider it, while showing them that the opportunities are great," Drewitt says.
"We're hoping to break down the stereotypes. We want to challenge the preconceived idea they might have about what a career in IT looks like, and that the possibilities in IT are endless."
The group sends both male and female speakers from the IT sector out to schools and community groups such as Girl Guides for tailored sessions which highlight the range of careers within IT and the benefits a career in IT can bring.
Kellie Hackney, CompTIA ANZ channel community executive director and commercial sales manager for Tableau Software, says the program aims to help put an end to the misconception that IT is highly technical and all about sitting behind a computer and coding.
"You can have such a variety of careers and professions within the IT industry, it doesn't just have to be that technical stream," Hackney says.
"We want to get girls – and boys, but particularly girls which Dream IT is focused on – excited to continue those studies in science or technology or maths-oriented subjects to help them build that skill set as they work through the later half of their school years.
Both Hackney and Drewitt have had extensive careers in IT, with Drewitt dubbing her 14 years with The Missing Link – where she started as an office manager and is now general manager – as 'a fabulous ride' as the company grew from eight staff to 65.
"Careers in IT have so much to offer: variety, constant change and challenge, endless possibilities in terms of career growth, travel and certainly financial benefits.
"I love what I do everyday, all day. I feel very, very fortunate to have the role I've got and to be part of what I consider a fantastic industry to be part of."
Dream IT will work alongside similar programs in an effort to improve the overall outcomes and encourage more girls into the industry, which is suffering chronic skills shortages.
Last year CompTIA sponsored the SAP Young Explorers program, another initiative aimed at encouraging young people to explore IT.
"It's about doing it together – how do we combine goals to do it together and have more impact and have an overall more successful outcome," Hackney says.
"One of the things CompTIA has done with this program is address students at the right age. This is a critical age for when we seem to lose the females. I think that will certainly help – talking to them before they've made up their mind," adds Drewitt.
Dream IT actively encourages students involved to join other initiatives, such as Girls who Code, to ensure they're active in their own local communities and further foster their interest in IT.
As well as offering the speakers for schools and community organisations, Dream IT has presentation and resource material on its site.
Hackney says programmes will be tailored for the schools.
"Some have programmes with a lunchtime set aside, or speakers at assemblies, or might do it in a class session.
"It's about sitting down with the school and understanding where they're at and what they need.
"We want to come and help schools open their students eyes and help them understand what is possible once after school," Hackney says.
Any schools or organisations interested in having speakers visit can request a presentation via CompTIA's site.
Related stories
Top stories