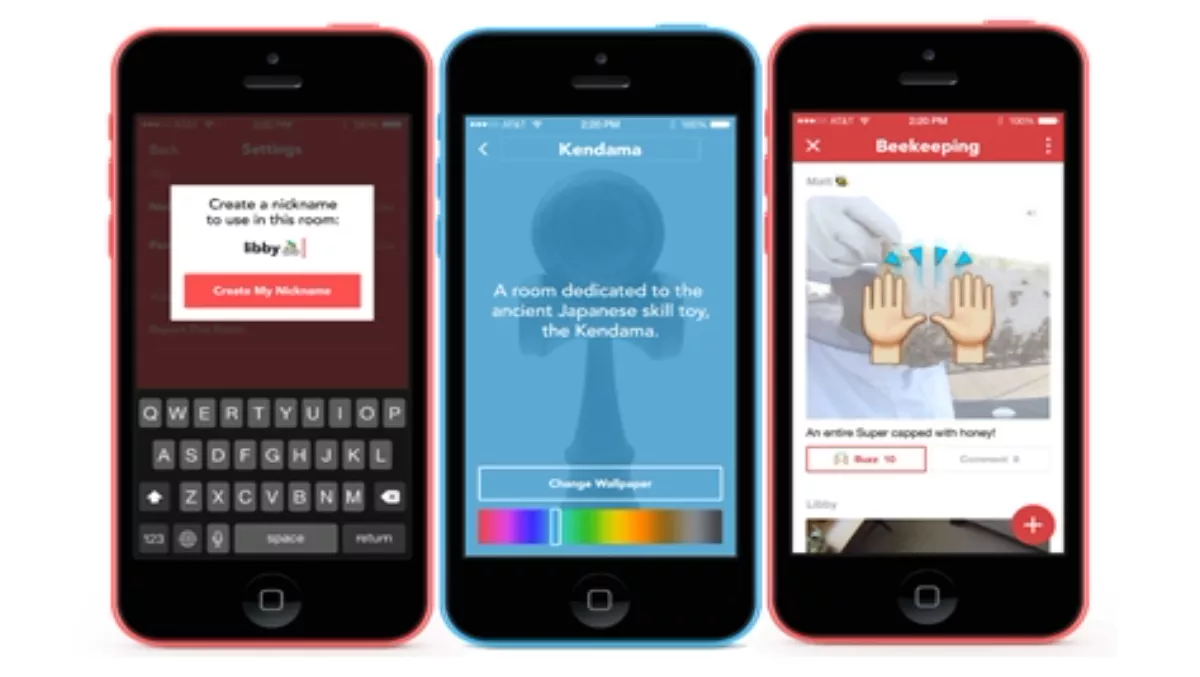 Facebook jumps on the anonymity bandwagon with new Rooms app
FYI, this story is more than a year old
Facebook has released a standalone app aimed at allowing users to talk about shared interests anonymously.
Rooms is Facebook's answer to the craze around posting and sharing online without having to use your real name. "Rooms is all about building identity, but outside of Facebook," the company says.
Rooms allows users to use any name they want and they don't have to use a Facebook account. Providing an email address is optional, for the purposes of having accessed rooms restored if the user decides to delete the app. Information users share on Rooms will never be posted to their Facebook account and vice versa, Facebook says.
The app that lets you create tiny message boards (rooms) for posting text, photos, and videos. The rooms are geared around various topics, all of which require an invite link to enter via QR codes. Users gain access to rooms by taking photos of QR codes with their smartphone. The codes may be provided by the app itself, or by users' friends, or anywhere else on the web.
Like on conventional message boards, users can set moderators, pin posts, set age restrictions, type out some ground rules for posting, and boot bad members. Users can set a wallpaper and theme, and alter the "Like" button that appears below posts to be another verb.
The app was developed as part of Facebook's Creative Labs project, which has also released stand-alone apps like Slingshot and Paper.
Rooms is perhaps most like Reddit, the web's town square for discussing specific interests. Rooms forces you to create a different identity for each room you're in, and offers no front page or ranking system. Rooms will have chronological feeds, just like Instagram and Facebook.
Rooms won't have much content on day one, and Facebook says it refuses to leverage any of Facebook's massive distribution network, or even a user's phone's address book. "You can't connect a Facebook account. We don't ask for address book access. We don't ask for names. The only thing that's optional is connecting email in case you lose your account," says Facebook's Josh Miller.
Currently the app is only available on iOS. Plans for other platforms like Android or Windows Phone were not disclosed. There's also no desktop version. While countless message board communities already exist, Facebook says they don't on mobile.
While Facebook stresses that Rooms allows users to create a unique identity separate from their Facebook account, they may share information about Room users within the companies and services operated by Facebook, which would include Facebook itself and other apps like Instagram and WhatsApp, according to the Rooms terms of service.
Related stories
Top stories