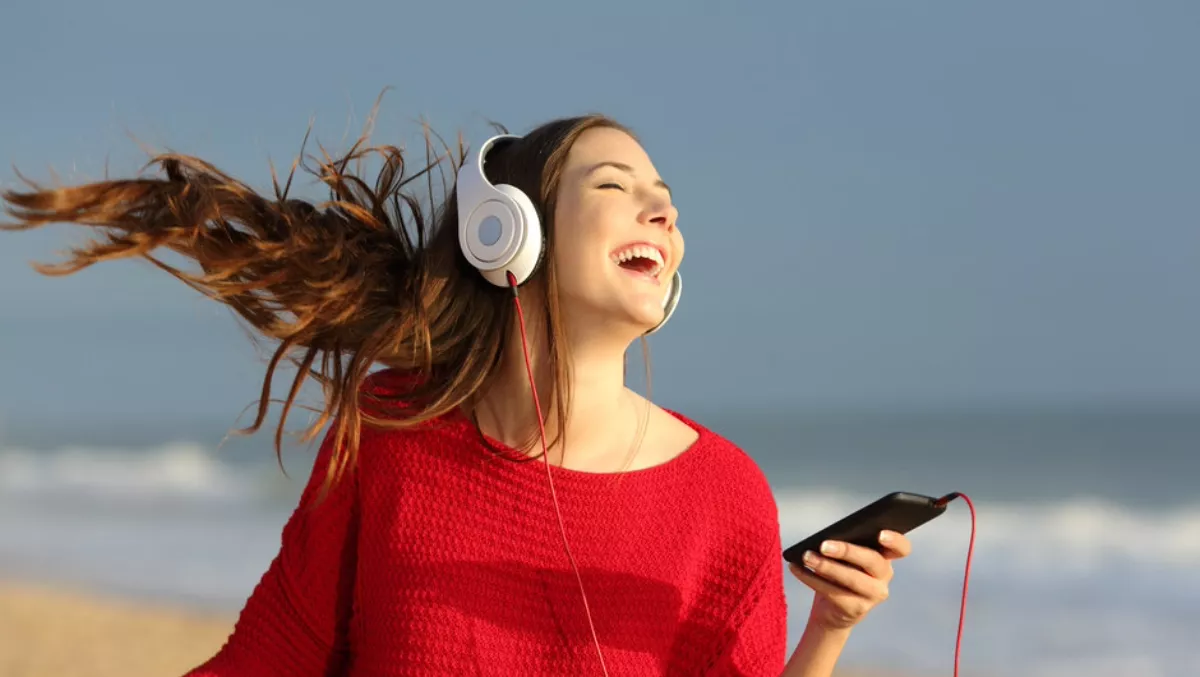 Facebook's on a mission to bring music to the masses
FYI, this story is more than a year old
If you've never really thought of Facebook as your go-to for lyrics and music, that might just be about to change.
That's just one of the platform's latest 'music products' that Facebook says will help to bring music into the ways people share moments with video and photos.
Harking back to the days of MySpace's music playlists, Facebook will soon launch the ability to add songs to a new music section on user profiles. This means you'll be able to share what you're listening to right now – or your all-time favourites – in a dedicated section. You'll also be able to pin a song to the top of your profile to share the song and to tell people what kind of music you're into.
This from Facebook's Fred Beteille: "Songs added to your profile will also visually showcase the artist and track you choose. When someone plays a song on your profile, they'll hear a clip of the song and see an accompanying video featuring photos of the artists and album art. They can then choose to add the song to their own profile or visit the artist's Facebook Page.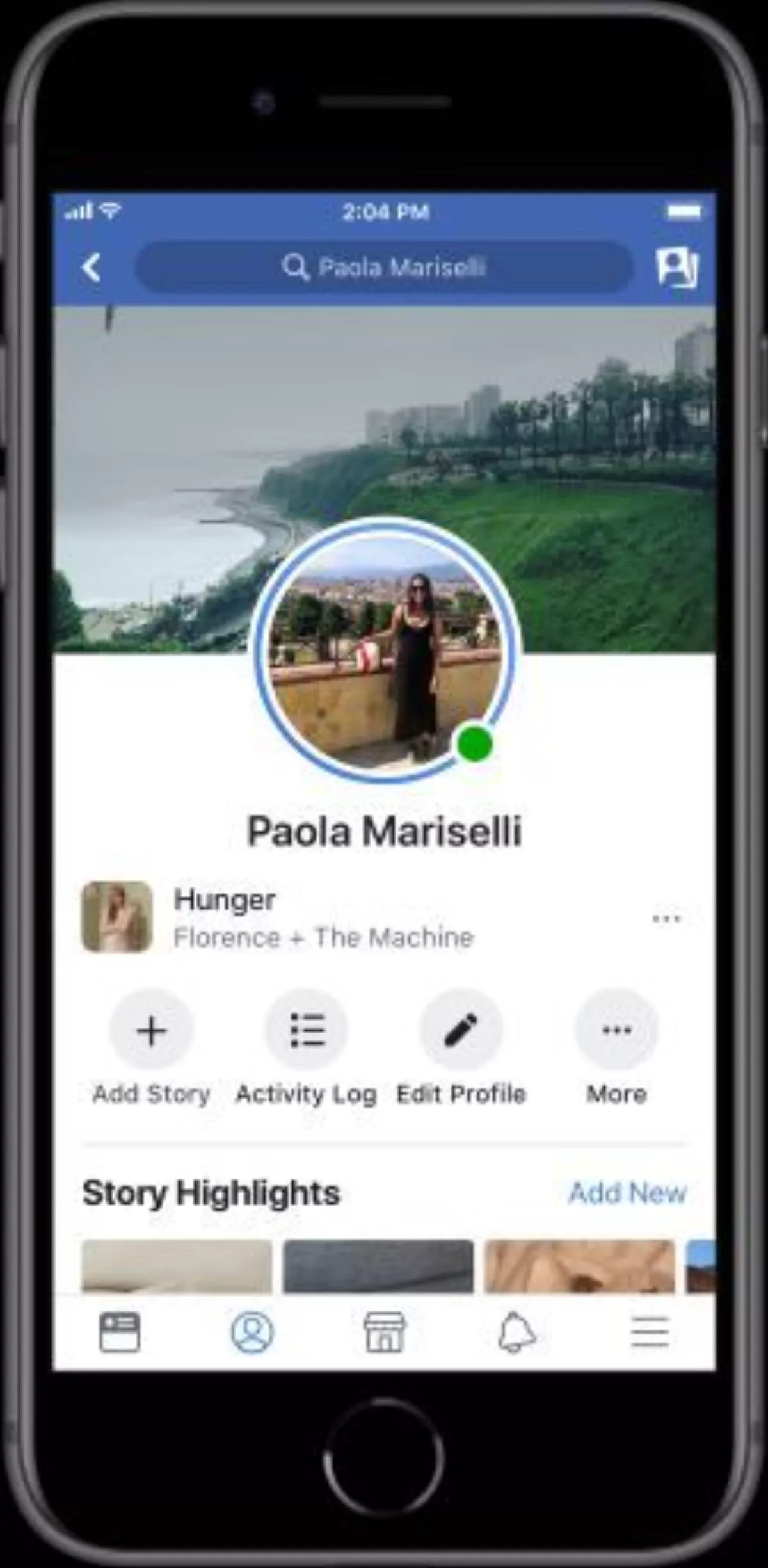 Next on the list is Lip Sync Live. Facebook released this feature back in June. It essentially allows you to add music to their Facebook Live videos.
"We've also heard feedback that people want to see the words to songs while lip syncing, so we're starting to add lyrics to Lip Sync Live. Lyrics are starting to roll out today, and are available for songs including Dua Lipa's 'New Rules,' Khalid's 'Better,' and 'Girls Like You' by Maroon 5. We'll be adding more soon," says Beteille.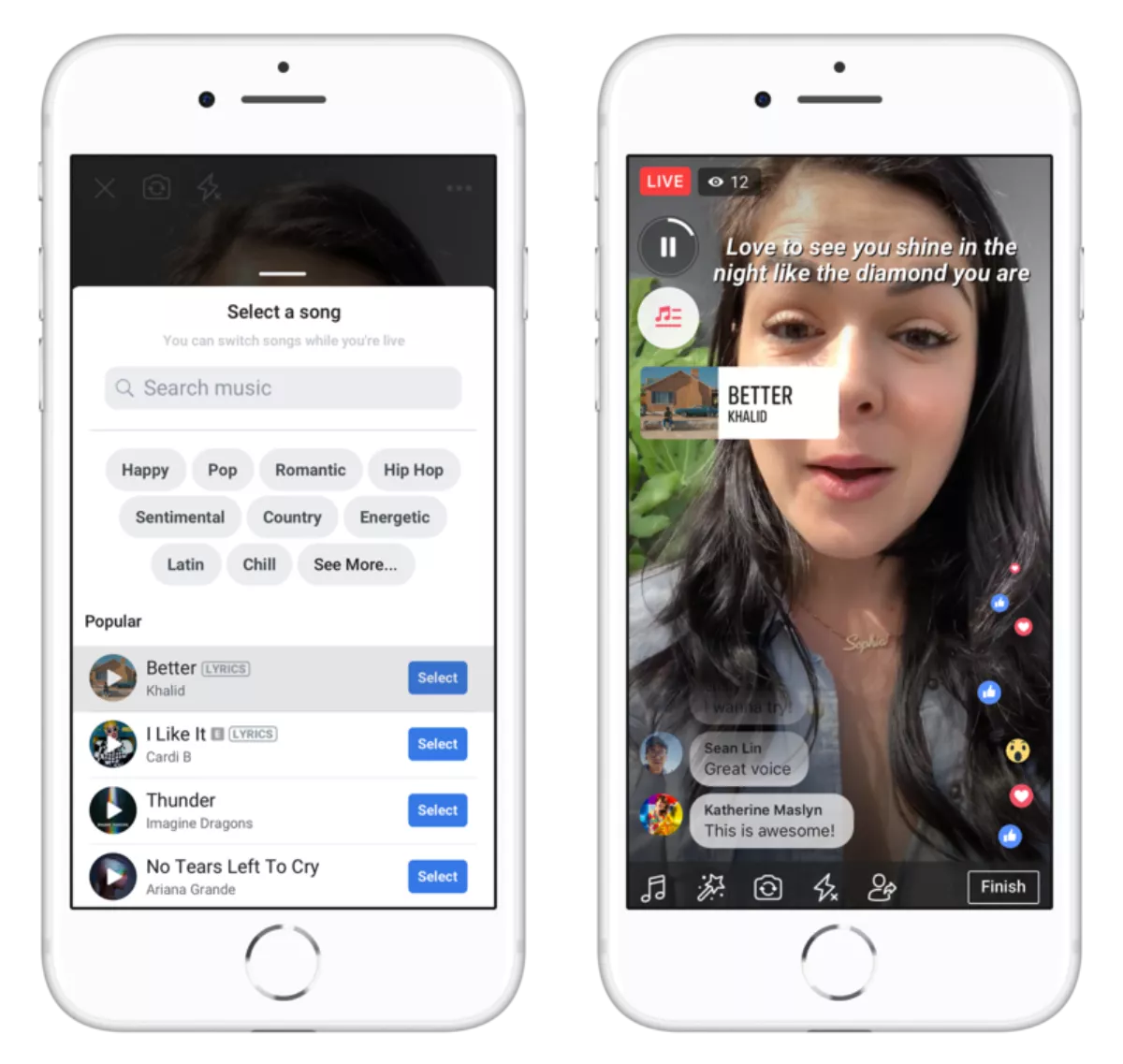 And continuing with the music sharing theme, Facebook Stories and News Feed can now include songs. Take a photo or video from the Facebook camera or upload one from the camera roll, tap on the sticker icon and add the music sticker.
"Once you find the song you want to add, you can pick the perfect part to share and add the sticker with the artist and song name. Move the sticker around and add other stickers and effects to customise your story," Beteille continues.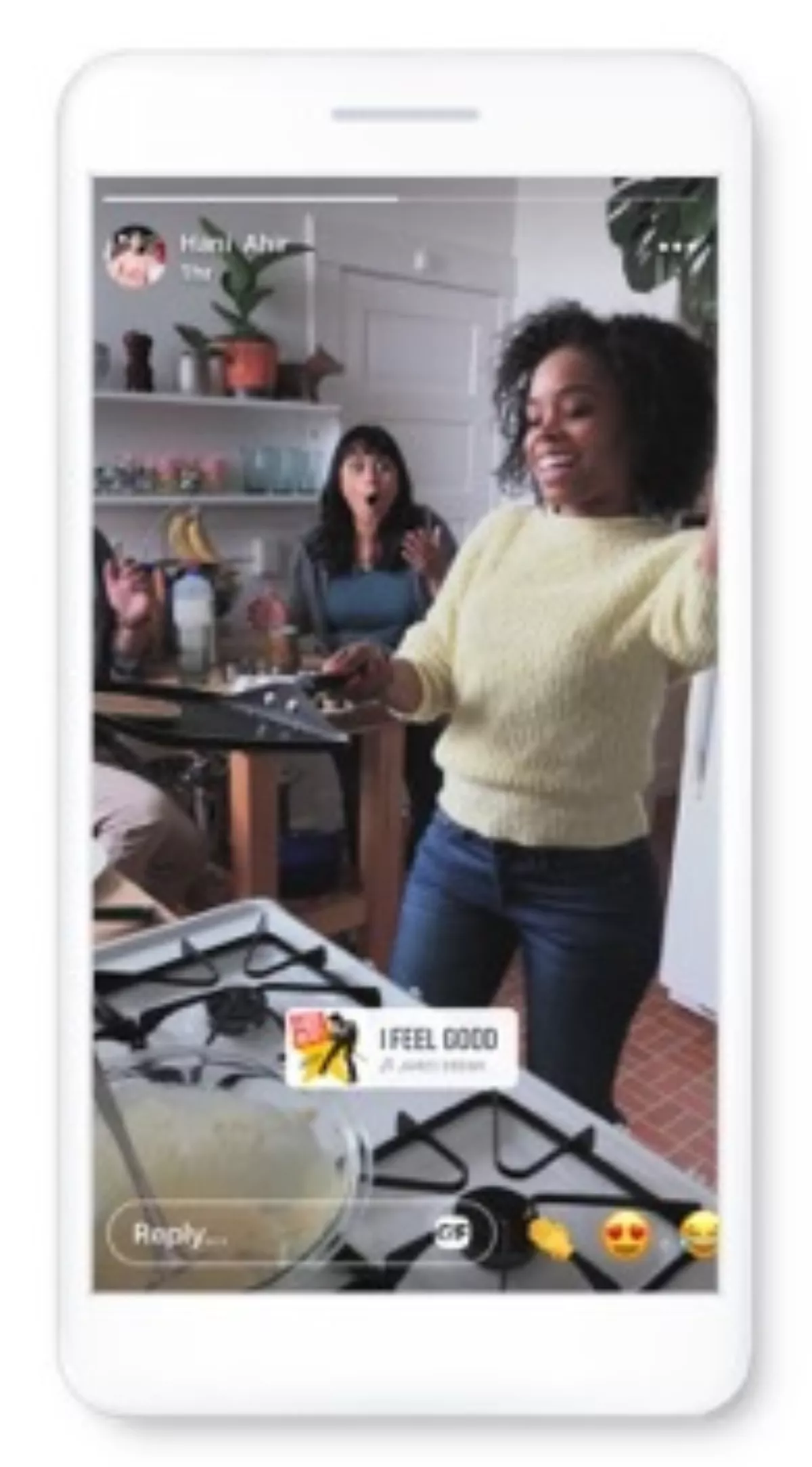 Facebook has been steadily working through a number of licensing deals with record companies to make this happen – beats getting hit with a copyright strike and a takedown!