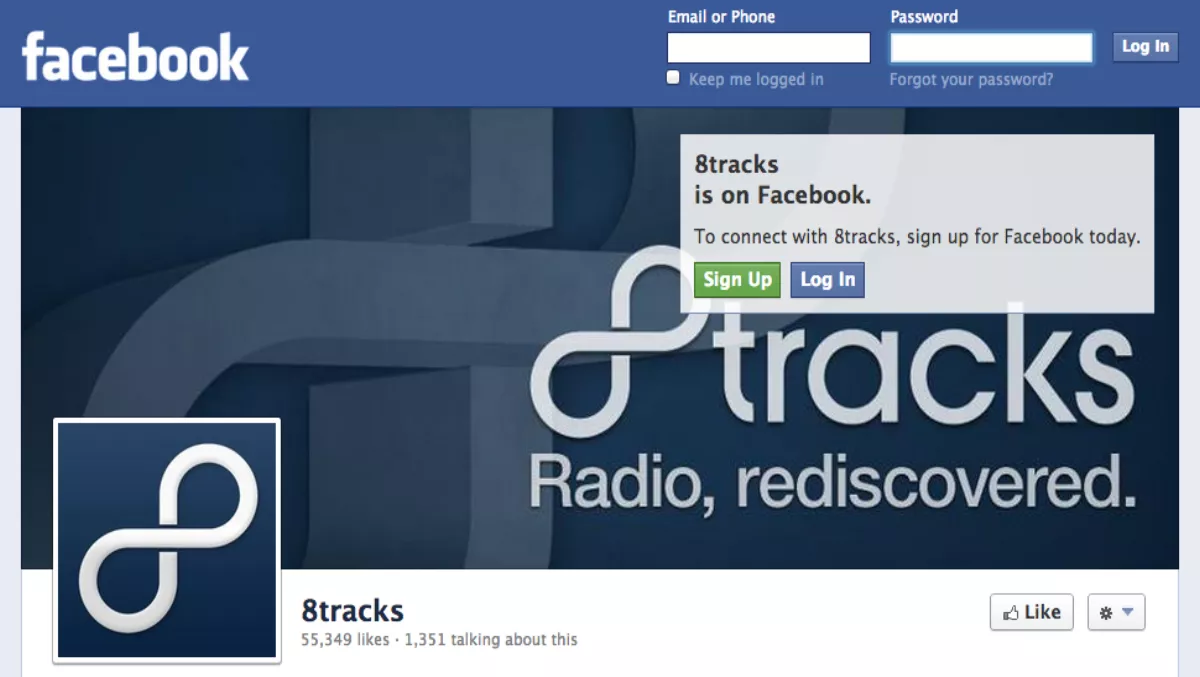 Facebook timeline apps and music…a year on
FYI, this story is more than a year old
Facebook celebrated the one year anniversary of the launch of the sites timeline apps and music earlier this week, we check out how it's getting on.
At the time of the release last year, the social networking giant said apps would give "developers new tools to build apps that help people discover, consume and share music with their friends."
"Over the past year, many developers have brought what was traditionally only possible offline - music discovery through friends - into all types of music apps on the web and for mobile," said a Facebook statement this week.
"Since September 2011, 62.6 million songs have been played 22 billion times through timeline apps -- that is about 210,000 years worth of music.
"This is happening across all types of music apps, from those that tailor music to your tastes, to apps that recommend music based on the time of day and what you're doing."
Top performing music apps:
The social Internet radio app enables people to select play lists based on mood, genre or artist. 8tracks users generate four million shares back to Facebook weekly, resulting in 65 million story impressions, with Facebook now ranking as one of 8tracks' major sources of referral traffic.
BandPage enables musicians to manage their bios, music, videos, photos and shows across the web.
People who visit the website of their favorite artists using BandPage can "favorite" a song or share that they are "going" or "want to go" to that artist's concert.
The amount of music-related activity shared by people through BandPage has grown by 3x in the last few months.
People who use the Taiwan-based KKBOX app can listen to more than 1.5 million songs via iPhone, iPad and Android and share their listening activity with friends.
The app also shows lyrics so people can sing along to their favorite tunes. Over 50 million music shares to timeline occur each month, and over 50% of new users log in with Facebook.
The India-based mobile and desktop app has experienced exponential growth since launching in December of last year, powering active Facebook-connected users in more than 200 countries.
Saavn has generated nearly 2.3 billion impressions, daily referral traffic from Facebook has grown 30x, and monthly music streams have grown by over 200%.
People who use Songza can choose curated play lists based on mood or activities. In a recent 30-day period, Songza saw 1 million referrals from Facebook, up from 650,000 the month before, with Facebook-connected users listening about 20% longer than other users.
People can use the web and mobile app to identify the music playing around them and share the track to timeline with a photo, location and comment. SoundTracking's monthly active users are up more than 50% from last month's.
As well as the top performing start-ups, Facebook also reported growth from companies like Deezer, iHeartRadio and Spotify.
For example, Deezer has seen the number of people using their app triple since the beginning of the year, and they are now adding 50,000 new users per day.
What is your favourite Facebook music app? Do you use the service? Tell us why below
Related stories
Top stories