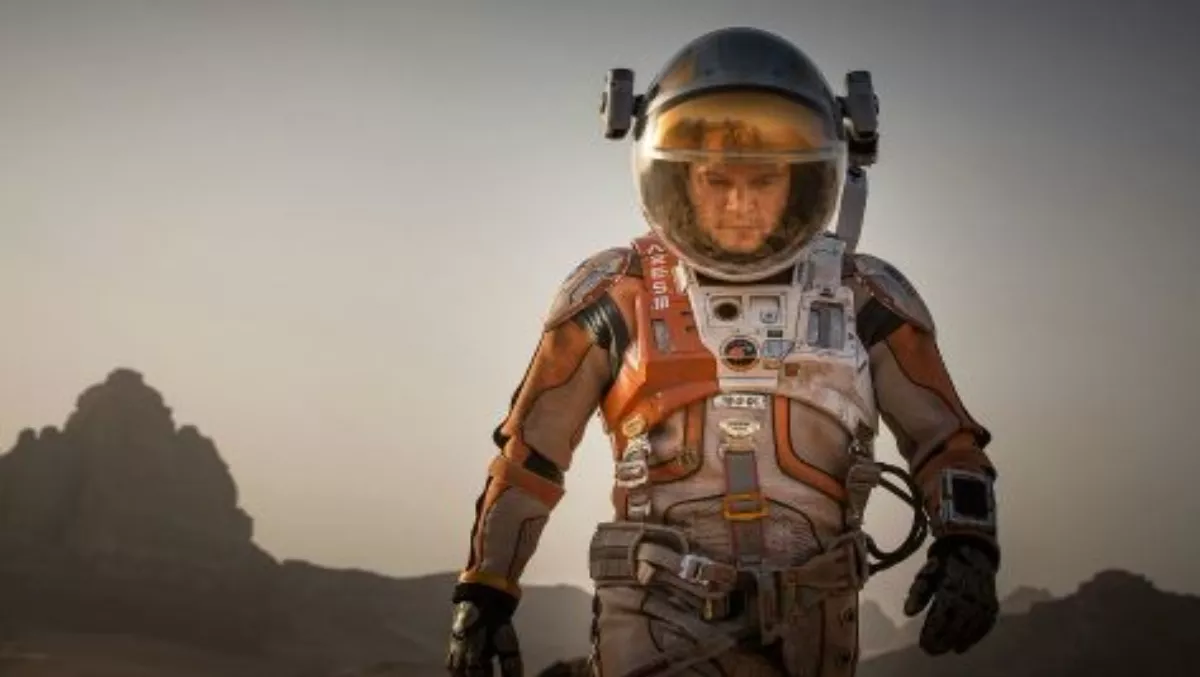 Film review: The Martian
28 Sep 2015
FYI, this story is more than a year old
Feel like a trip to Mars but can't afford the rocket ship? Do the next best thing and buy a movie ticket to The Martian instead.
Matt Damon stars as astronaut/botanist Mark Watney. After Watney's NASA crew gets hit by a rogue storm on the red planet, he is announced missing, presumed dead and the crew have to depart without him.
If he had of died it would have been a short, slightly sad, film. But our hero is still very much alive and only needs to perform a minor, yet invasive, surgery on himself to repair an injury from the storm. I closed my eyes at this point - discretion is probably advised!
The problem with being left for dead without any means of communication and limited food supplies, is that Watney is faced with two options: 1) Eat the remaining food and then die or, 2) learn to be self-sufficient, try to communicate with planet earth and hope nothing goes wrong in the meantime.
Of course he chooses option two, things do go wrong, and you never quite know how everything is going to end for him (spoiler alert: you are going to need tissues either way!).
Directed by Ridley Scott and based on the novel written by Andy Weir, this is an exciting, edge-of-your-seat journey to Mars and back.
Obviously, a majority of the screen time is dominated by Matt Damon and Mars (obviously not filmed on location, although someone has done a fantastic job creating a film version of it), but there is also a great supporting cast including Sean Bean, Jeff Daniels, Kristen Wiig and Jessica Chastain.
We even have the delights of Kate Mara, who is, perhaps, trying to make amends for her recent venture into the Fantastic Four franchise.
Before you head to the cinema thinking you are in for two hours of angst, rest assured there are plenty of one-liners that provide comic relief and a break in the tension.
There is also the sight of Matt Damon walking around naked - I saw this in 3D and it was certainly a happy moment in the middle of the 'game of survival' tale!
To summarise: Great cast and crew, wonderful use of special effects, some pretty radical NASA stuff, and fantastic storyline.
Go have a space adventure at your local movie cinema - just don't get left for dead by the rest of your crew!
Rating: 4.5/5