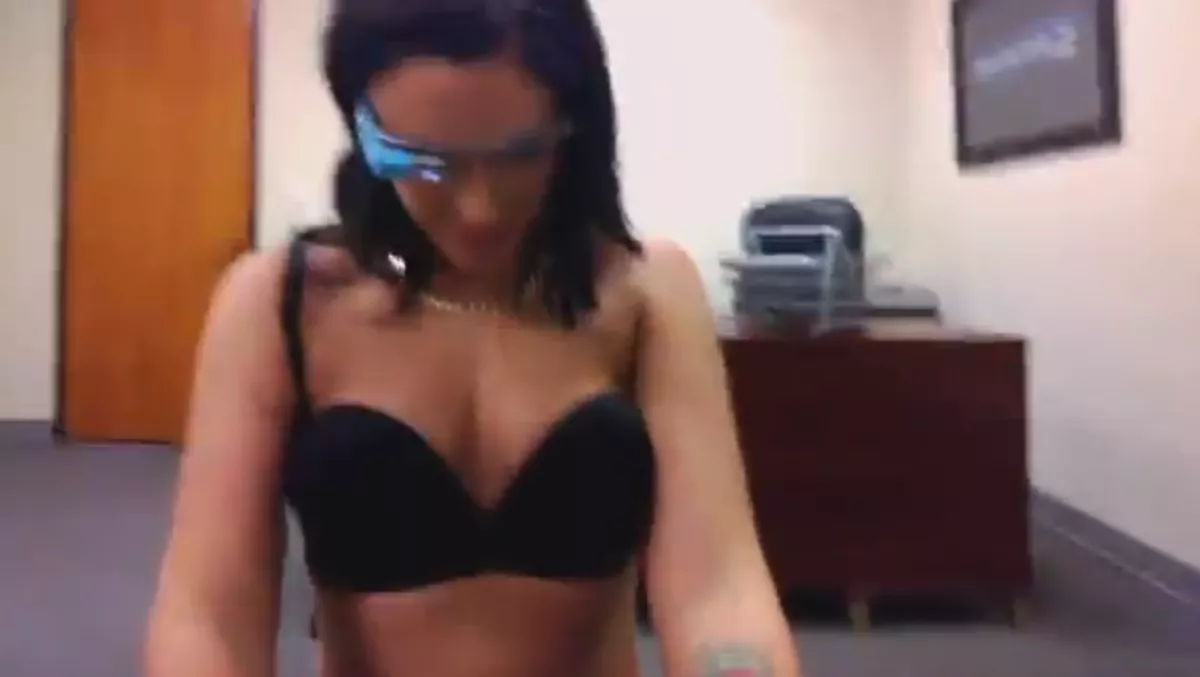 For your thighs only… first Google Glass Porn released
FYI, this story is more than a year old
After being axed from Google Glass last month, porn app 'Tits & Glass' is back, releasing a raunchy video depicting how best to utilise the new technology.
Launched by adult app store Mikandi, the x-rated content had previously been prohibited from being used on the gadget following a quick policy change from the internet search giant.
But after some fine-tuning 'Tits & Glass' has returned, revised and ready for action.
"When Glass was announced last year at Google i/O, the first thing that crossed everyone's mind was Google Glass Porn," said Jennifer McEwen, co-founder, Mikandi.
Sadly for Mikandi however, the sexually explicit material was banned, forcing a re-think among Team Mikandi members.
"Then we realised something," said McEwen, referring to the revised version.
"While the tech giant has restricted sexually explicit material in Glass apps, or Glassware, there is no current restriction on the sort of content created with the innovative device.
"And when we picked up our device late May, they even encouraged us to let folks play with it in Demo mode.
"It just so happens the folks we know get naked a lot, so…"
As a result, the app maker has collaborated with leading adult entertainment media organisation, XBIZ, to release the first Google Glass porn.
The video features porn superstar James Deen, and 2011 XBIZ Female Performer of the Year, Andy San Dimas, each donning a device to record the first-ever, two-way POV Glass porn.
"What better way to put the device through the ultimate test than with two of the biggest stars in the adult entertainment industry, right" McEwen asks.
"Shooting the first porn video for Glass was exciting, yet challenging.
"We discovered technical limitations with the device that makes shooting POV videos in general, but porn in particular, cumbersome.
"Ms. San Dimas put it well when she pointed out that trying to get a sexy shot while looking sexy while having sex is not the easiest task.
"But what makes up for these challenges are the personal and intimate shots created by James and Andy.
"We found the best footage came when they were completely unscripted and just having fun."
In addition to the adult video is a censored comedy sketch, following the performers as they uncover some pretty powerful hidden capabilities of Google Glass.
And to top it all off, the video ends with a cameo from none other than porn legend, Ron Jeremy.
Warning this video is RT 18:
Does Google Glass Porn work? Is it practical in the bedroom? Tell us your thoughts below