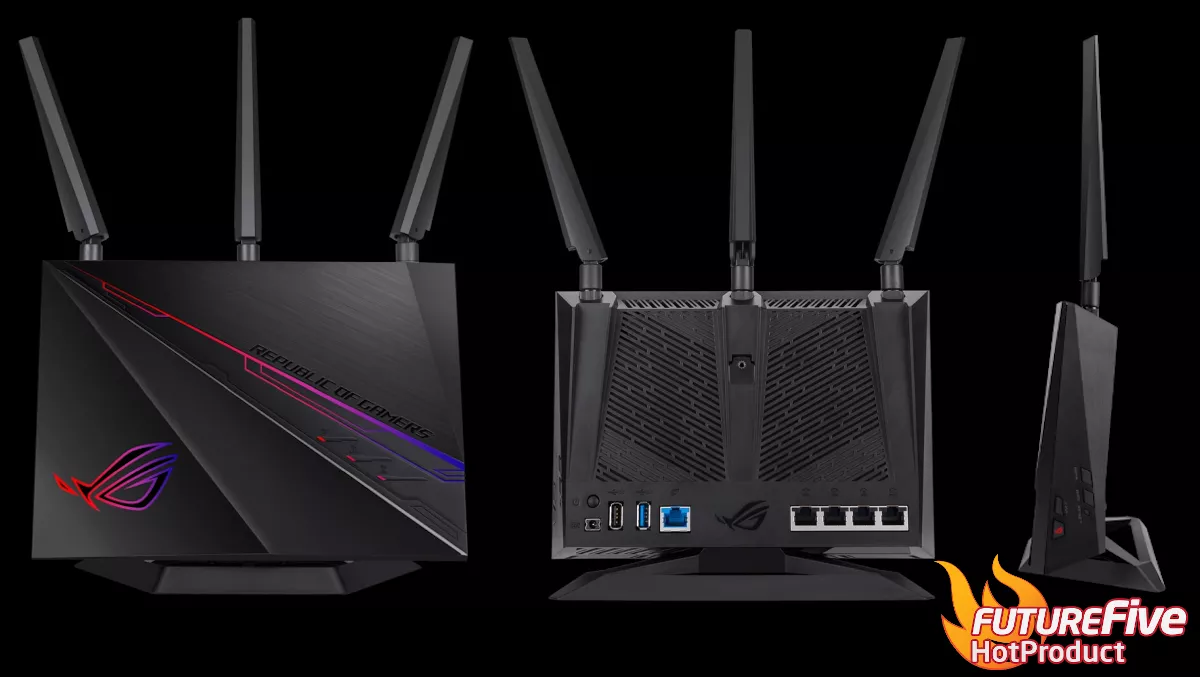 Forget the lag - we go hands-on with the ROG Rapture GT-AC2900 router
Mon, 5th Aug 2019
FYI, this story is more than a year old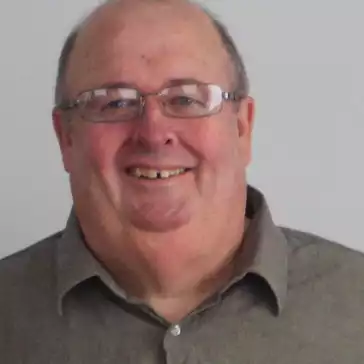 By Owen McCarthy, Reviewer
For some time now, I've been plagued by a 'laggy' response to my home network, especially when working on stuff in my home office. I've tried bandwidth expanders with some success. However, when I connected the ROG Rapture to my network, my faithful laptop seemed to take on a new lease of life.
The RPG Rapture GT AC2900 is a gaming router, complete with the bells, lights and whistles that gamers love along with seriously quick response times.
There is no way I can be described as a serious gamer. I gave my PlayStation 1 away decades ago, and my dream gaming machine remains just that until I can afford it. However, I was suitably impressed with the Rapture's performance, which went further than just gaming.
Unpacking the Modem: Getting the ROG Rapture ready was straightforward. It comes equipped with a clever stand that can be used as a desktop stand or for a wall mount. In only seconds it was proudly standing on my still cluttered desktop.
I opted to mesh to our fibre-optic network via our existing router and was ready to go in the time it took to type in a password. ASUS have made connectivity a straightforward affair. I still have flashbacks to the early days when I'd wrestle with SSIDs and other long-forgotten acronyms.
Well done to ASUS for holding my hands for the minute or so it took me to get connected. Meshing with a non-ASUS router wasn't a problem but a little bit of research revealed I could expect even better results with similar hardware. The Rapture is built to service a large home, but if you live in a rabbit warren spread over a large area, you'll want to read about AiMesh later.
My speed test results came back as "very fast" but interestingly, the latency was 4ms, which was an unexpectedly low score considering I'm currently piggybacking off another router. Using a "ping" test, I only lost 0.002ms via the Rapture. I would have had even better results if I'd replaced my normal router (which has been problematic in recent times, but that's another story).
Latency becomes important when you're dealing with large packets of data. If you've ever experienced lagging during gaming, you will understand latency. When it leads to you getting killed or outscored by an opponent, it really sticks in your craw. While my game was not that interactive, it was graphic intensive with a brilliant line of background music.
The Rapture looks and performs as if it means business. I'm already growing attached to the colourful light display, which is customisable. For all you Republic of Gamers (ROG) aficionados, the Rapture will fit in performance-wise as well as aesthetically. ASUS Aura lighting is customisable and easily switched off if you don't like flashing coloured lights.
This model is dual band, something that has caused me headaches in the past. In this case, AiMesh takes care of that! If you've had problems in the past with meshing within your home network, ASUS AiMesh allows you to connect seamlessly with other AiMesh routers, basically giving you only one SSID no matter where you are on the network.
Features highlighted on the ASUS NZ website include:
• Triple-level game accelerator - Optimises your online gaming packets all the way from your PC to the game server.
• Optimised for GeForce Now Recommended Router Program – Enjoy an unrivalled cloud gaming experience with no latency.
• AiMesh supported - Works with ASUS AiMesh compatible routers to create a powerful, flexible, seamless whole-home WiFi system.
• Front-line network security – Lifetime free AiProtection Pro, powered by Trend Micro, protects all connected devices from internet threats.
• ASUS Aura lighting– Multiple effects for a stylish vibe that matches your other Aura-enabled gaming gear.
My experience has been a blisteringly fast gaming experience in my racing game. Sadly, my poor performance all comes down to lack of skill, not high latency. I can confidently state that my experience was incredible, with my devices stuttering performances instantly transforming into seamless and swift.
While the Rapture GT-AC2900 comes with a price tag of around $600, it will more than pay for itself with your savings on medication for those tech-created headaches.
Setup is a breeze, and performance will have you grinning like the Cheshire Cat. ROG fans will appreciate the complimentary styling matching their other ROG kit. Forgetting about gaming for the moment, you'll be rejoicing at the unification (or meshing) of all your devices.