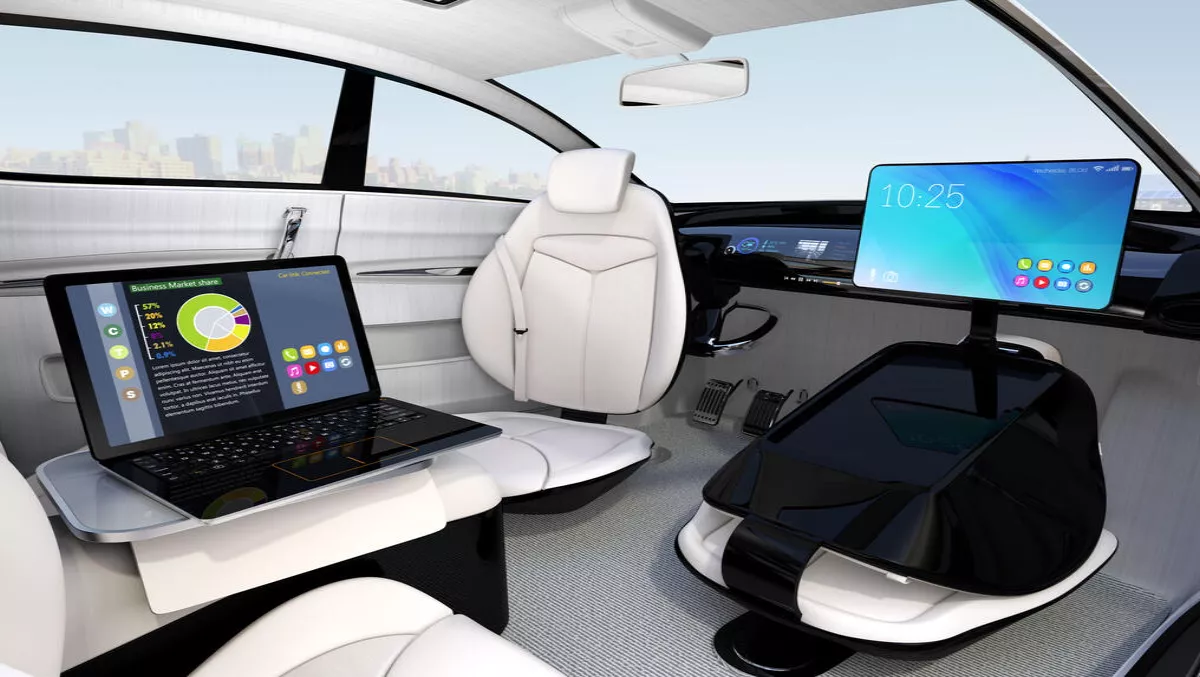 Four areas key to the success of autonomous vehicles
FYI, this story is more than a year old
Article by Gartner contributor Amy Forni
Running up against a 9 a.m. work deadline? Too tired to drive home? Missed your favourite TV show last night? Imagine being able to catch up on work, rest and entertainment during your commute. Fully autonomous vehicles will offer these benefits.
Gartner expects multiple launches of autonomous vehicles around 2020. However, the full impact of autonomous vehicle technology on society and the economy will not begin to emerge until approximately 2025.
Four main areas will drive the development of the autonomous vehicle market: Customer and societal acceptance, regulations, and the costs and readiness of technology.
Customer and societal acceptance
Fully autonomous vehicles offer many advantages, including improved fuel economy, reduced number and severity of crashes, a safe transportation option when drivers are tired, and using travel time for entertainment and work.
Despite these advantages, a recent Gartner survey of 1,519 people in the U.S. and Germany found that 55% of respondents will not consider riding in a fully autonomous vehicle, while 71% may consider riding in a partially autonomous vehicle.
Concerns around technology failures and security are key reasons why many consumers are cautious about fully autonomous vehicles.
Mike Ramsey, Gartner research director says, "Fear of autonomous vehicles getting confused by unexpected situations, safety concerns around equipment and system failures, and vehicle and system security are top concerns around using fully autonomous vehicles."
Morality is a top societal concern.
Questions about how a computer decides between two unavoidable, lethal options and liability if an autonomous vehicle is involved in an accident or criminal activity are currently unanswered.
Ramsey continues, "Educating consumers on what the technology can and cannot do is paramount to establishing trust and building acceptance. Overpromising may lead to unsafe and unsatisfied consumers."
Regulations
Functional safety requirements, road and driving rules, and liability issues are top regulatory concerns. Discussions about functional safety requirements are in their infancy. Establishing these requirements is imperative to ensure overall safety.
Lack of globally universal road and driving rules for autonomous vehicles is a roadblock to adoption. Although several U.S. states have instituted rules to test autonomous vehicles, there is a debate about whether or not these vehicles are legal.
Ramsey says, "In order for the number of autonomous vehicles to be high enough to become a highly disruptive influence, governments must develop a coherent set of regulations across states and countries.
"There is a great deal of discussion centring on legal and moral culpability when it comes to accidents involving autonomous vehicles."
The legal and insurance uncertainty about autonomous vehicles will also hinder adoption.
Cost of technology
The cost of technology will influence autonomous vehicle adoption. Autonomous vehicle sensors are expensive, as are the internal computing platform and infrastructure they require. Early autonomous vehicles are likely to cost more than $100,000 because of new technologies and the initially low volume of vehicles.
The cost of operations also needs consideration. For instance, insurance coverage for autonomous vehicles has not been determined.
Ramsey stating, "While autonomous vehicles may be less likely to cause an accident than human drivers, there is a discussion regarding what extent insurance rates for such cars may be because of the high replacement cost of these vehicles."
Readiness of technology
Autonomous vehicle technology needs to evolve in several areas. Accurate sensing will enable vehicles to understand their location geographically and situationally. High-definition maps will help a computer pinpoint a vehicle's exact location on the road something that is hard for robots to do, but easy for humans.
Connectivity of information from the vehicle to the company is necessary to apply lessons learned and to improve. Understanding and use of data will be imperative to devise safe, efficient and smooth driving manoeuvres. Algorithms will be required for predictions and decision making.
Ramsey concludes, "Deep learning and artificial intelligence (AI) will be required to detect, predict and react to the behaviour of other road users, such as vehicles, pedestrians, cyclists, animals and other dynamic roadway events.
"The path of the autonomous driving market and the broader area of smart mobility is destined to be fraught with sudden and often majorly disruptive twists and turns.'
"The challenges facing the autonomous driving industry, evolving customer attitudes, an uneven regulatory environment and maturing technologies, will heavily influence how and where autonomous driving eventually becomes a reality."
Article by Gartner contributor Amy Forni
Related stories
Top stories