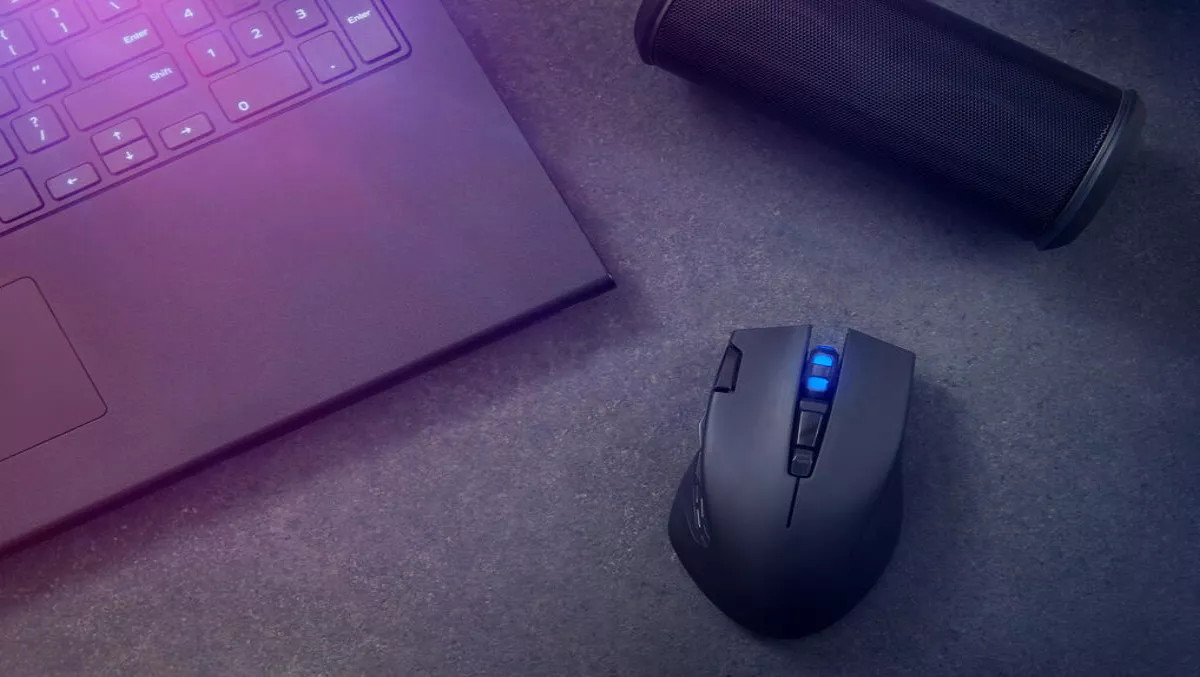 FutureFive's Five for now: Gaming Mice
FYI, this story is more than a year old
Razer Deathadder Elite ~NZ$95
Tried and true, the Razer Deathadder has been reliable and familiar for quite some time now. You know what you're getting and there are no nasty surprises, and this year's Elite model is one of the most responsive yet. This is due to the new eSports-grade sensor that makes it easier than ever to keep targets dead in the centre of your aim.
The new model features the same right-handed ergonomic design as the prior model that moulds into the user's hand. Two new buttons are added just below the scroll wheel for on-the-move DPI (dots-per-inch) changing.
With the biggest drawback being the lack of a free-spinning scroll wheel, the Deathadder's customisable RGB lighting, big and accessible left-mounted buttons and grippy scroll wheel make it probably the best mouse in its price tier.
Logitech G900 Chaos Spectrum ~NZ$170
Wireless gaming mice aren't exactly at an all time high in popularity, mainly due to their largely noticeable lag. Logitech hears you, and wants to change your mind with the G900 Chaos Spectrum. No one really understands how, but Logitech was able to get the Chaos Spectrum's polling rate down to 1 millisecond on a 2.4GHz connection.
A full coverage of the DPI range is offered, and the mouse provides zero smoothing and filtering. This gaming mouse is suitable for anything from a game of solitaire to competitive Dota 2. The ambidextrous design accommodates lefties as well, with a nice modular button layout.
Corsair Harpoon ~NZ$60
Can't justify $150 for a gaming mouse, but still play often enough to wish you could? The Corsair Harpoon is probably the mouse for you. The grippable leather texture, and lightweight design feels far too luxurious for a $60 mouse. It looks and feels better than some mice which would cost you double it's modest price.
The Harpoon packs a snappy optical sensor, and six programmable buttons including a center DPI switch and forward and back buttons on the side of the mouse. This provides everything you need for games across any genre. The mid-size design makes it a good fit for both small and large hands, and it features a neat looking backlit Corsair logo to give it a bit of personality when not in use.
Razer Naga Hex V2 ~NZ$110
Razer's popular and fully loaded Naga Hex has been refreshed, and the V2 is here to provide you with all your MOBA (multiplayer online battle arena) needs.
If you need your mouse to step up for spellcasting when every millisecond counts, the Hex Naga V2 is perhaps your best option. The defining feature of this mouse is the side thumb grip circled by seven quick-access buttons. With a bit of practice and muscle memory training, they allow you to fire off spells and perform other actions in a snap.
There's also two buttons along the top for DPI adjustments mid-game, and rubber plates on the sides for grip. The lightweight Naga Hex V2 comes with pre-loaded and downloadable player profiles for popular MOBA titles such as League of Legends and Dota 2.
Steelseries Rival 700 ~NZ$140
SteelSeries has ventured where few gaming mouse producers dare by adding a black-and-white OLED display to their Rival 700. It can be a useful tool for supported games (of which there are currently three; Dota 2, Counter Strike: Global Offensive and Minecraft) or can instead be used to loop animated GIFs. The Rival's modularity provides a high level of customisation. Users can easily snap covers on and off and even switch between a three-six foot cable, depending on your needs. The mouse also offers tactile alerts, which trigger vibrations to indicate when health, mana and other in-game resources are replenished in the supported games. This mouse is unique and fits the Steelseries manifesto nicely.