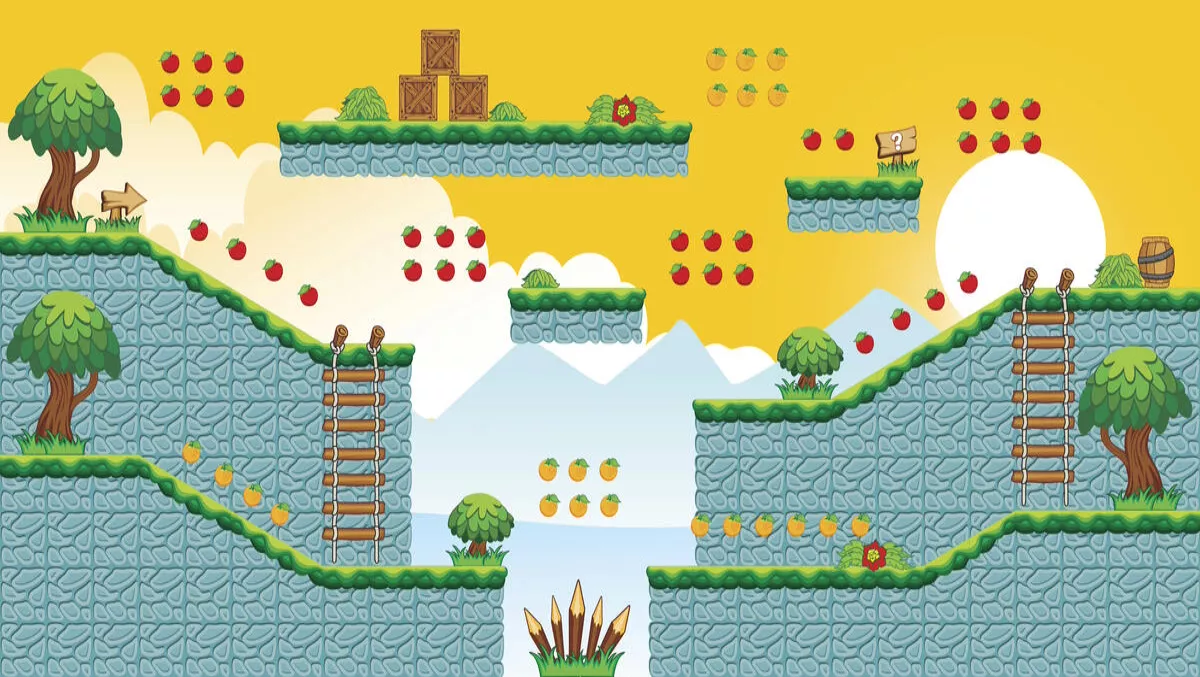 Game design can bring your whakapapa to life on-screen
FYI, this story is more than a year old
Kids can now design their pepeha in the form of a platform game, where the avatar takes a journey from their origins and ancestry up to the present day.
Using Gamefroot's new Mihi Maker tutorial, you can learn and share your own whakapapa as an immersive and interactive experience.
A mihi, or greeting, is an important part of getting know someone using te reo Māori. The pepeha is a way you introduce yourself, letting others know who you are and where you came from.
Using Gamefroot's web-based development platform kids can work through the brand new tutorial and resources in order to take their avatars through the journey of their own heritage. All the way from their maunga, or mountain, to their marae and immediate family.
Think of it as a visual way to walk the character through someone's heritage. Whether it becomes a way for you to tell your story yourself, or a way to share it with others so they can take a walk through your origin story.
Gamefroot's creator Dan Milward says he couldn't be prouder to bring this new addition to Gamefroot.
"I'm super proud of this online course, super grateful for all the help we've had and totes excited about where we can take it and the awesome learning we can make possible for our kiwi kids."
With clear instructions and an easy-to-use interface, taking kids through their own pepeha narrative is a breeze. Bright visuals and simple gameplay mean the end product is engaging and ready to share with the class, friends and family.
Characters are customisable so that the user can create an avatar they really relate to, to tell their story. The animations and visuals built into the tutorial are lush and vibrant, they really help tell your pepeha story.
For those of you unfamiliar with Gamefroot, it is a game development program that uses a visual coding system and great graphical elements to choose from.
For example you pick an object like an enemy or player and choose their behaviour in the game with functions that stack together kind of like lego blocks.
There is a massive library of games that users have created, often times by children. It is a really impressive system and encourages programming skills and creativity.
How to find this awesome new resource:
Head to gamefroot.com
Login or create and account
Up the top you'll find the tutorial button
Click on the Mihi Maker template - about halfway down the list
Then, start telling your story
Related stories
Top stories