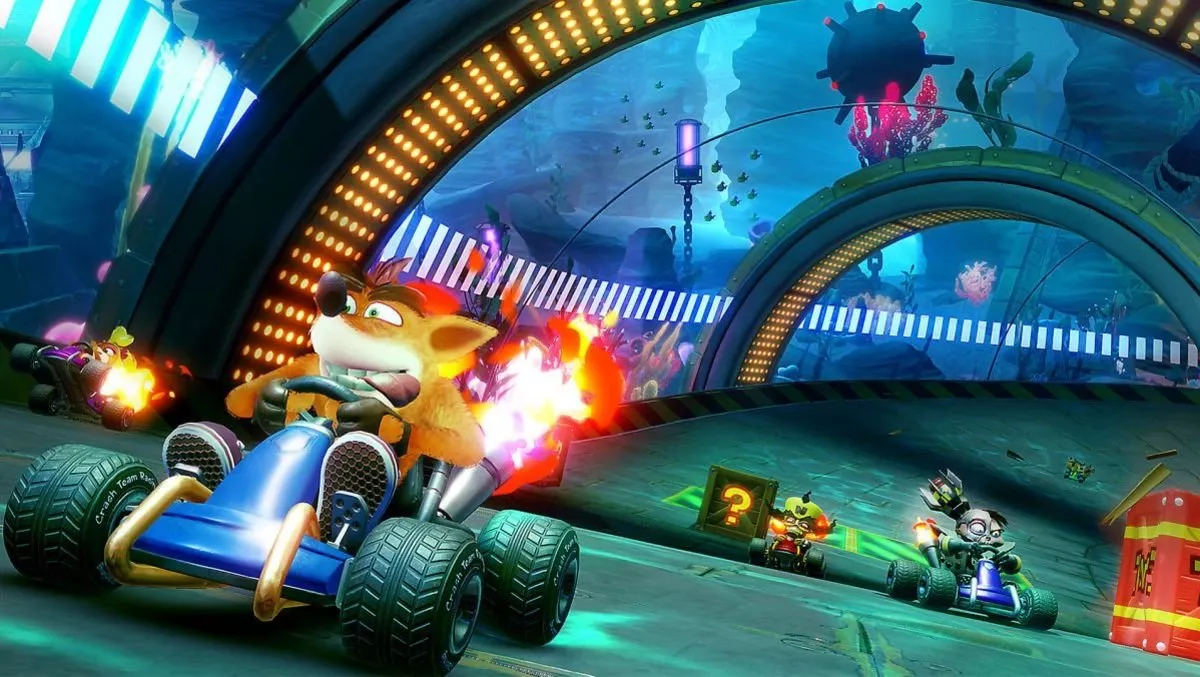 Game review: Crash Team Racing Nitro-Fueled races on all major platforms
FYI, this story is more than a year old
Back in the '90s, developer Naughty Dog made a trilogy of excellent platform games starring the lovable hero of Crash Bandicoot. After finishing the trilogy, Naughty Dog capped off the series in style with a kart racing game called Crash Team Racing in 1999 for the PSone console.
I bought Crash Team Racing as a kid and me and my brother thoroughly enjoyed it. It was our first introduction to the kart racing genre and we played that game for hours. The thing that made the game so fun to us was its wealth of very fun offline multiplayer modes.
Now fast forward 20 years later and Activision along with developer Beenox, have released a remake of CTR simply called Crash Team Racing Nitro-Fueled. This is more than just a cosmetic upgrade because the game has been rebuilt from the ground up and features a ton of new content that was not included in the original game 20 years ago.
The first thing gamers will notice about Crash Team Racing Nitro-Fueled is how excellent the new visuals look like. The game utilises the same game engine used in Crash Bandicoot N. Sane Trilogywhich was a remake of the original series released in 2017.
The graphical differences are stunning because every character model has been redone and the levels look far better than they ever did on the humble PSone console. Now the series has been upgraded to 4K and it's one of the best remakes I have ever seen.
The game feels like George Lucas' Star Wars Special Edition trilogy as many new things have been added to the levels to make them look more life-like. Players will notice things like new statues, dragons, animals and even blossom trees in the levels that have all been redesigned.
Another cool change made to the game is new customisation options that you can use on every racer and their karts. For example, you can make Crash Bandicoot look like a hyena or even a skunk and you can colour his kart in many different colours and designs if you want to.
The coolest part about customisation is that all of the things you can unlock are attainable without using real life currency or loot boxes. You can pretty much unlock everything you want simply by just playing the game for hours on end.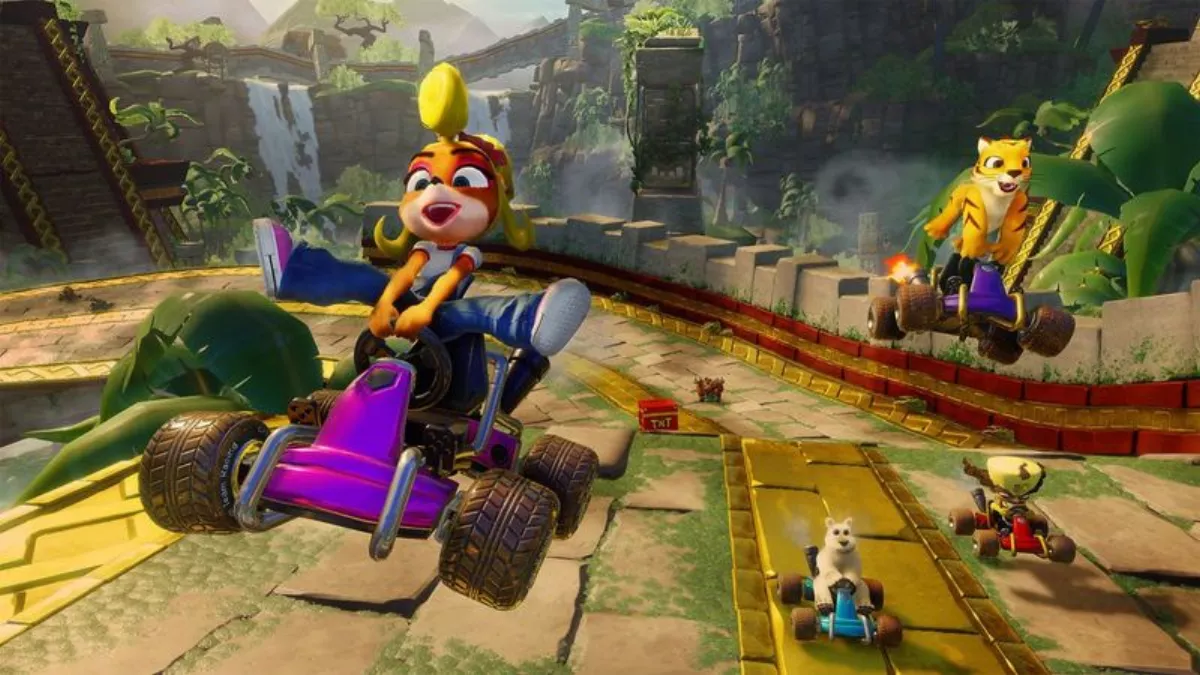 Activision and Beenox are also releasing more content in the future that will include new characters such as Tawna Bandicoot and the female trophy girls. However, the game at launch is full of content because Beenox have also added several tracks and characters from Crash Nitro Kart. This is a major plus for me considering I never got the chance to play Crash Nitro Kart back in 2003.
In terms of game modes, there's a lot for you to see and do in Crash Team Racing Nitro-Fueled. The excellent Adventure Mode has been left relatively intact as this is the game's main single player offering. It is in the Adventure Mode where you will have to win races, get faster times and even race against several bosses. Getting through Adventure Mode can be a bit of a challenge, but it's fun to play through once you get used to the game's controls.
Speaking of controls, the game plays much like it did 20 years ago. I'm glad the physics engine has been left untouched because I was able to drift and turbo boost the same way I did on the PSone version. That being said, there is one element of the gameplay that has been changed that might upset veteran players.
The biggest and most controversial change made in Crash Team Racing Nitro-Fueled is its difficulty setting. I remember the original CTR was challenging, but it was not as hard as this game is. Even if you play on the medium difficulty, you may have a tough time trying to reach the podium.
I managed to get every platinum trophy in Crash Bandicoot N. Sane Trilogy, but getting it here in Crash Team Racing Nitro-Fueled is going to be impossible. The A.I. is just simply too hard to beat if you want to complete the game on the hardest difficulty setting!
Outside of the Adventure mode, there are lots of other racing disciplines on offer here. These include the returning Time Trials, Relic and CTR challenges just to name a few. The Battle mode has also been added too where you can defeat your enemies using lots of weapons.
Aside from offline multiplayer, Crash Team Racing Nitro-Fueled also adds online play where you can go up against players from around the world. Online play was broken and shoddy on release day, but Beenox has fixed all of the issues thanks to a new patch that has been released earlier this week.
All in all, Crash Team Racing Nitro-Fueled is a really fun kart racing game that will delight both old and new fans of the series. The graphics look gorgeous and there's a ton of modes that will keep players occupied for a long time. The only thing that might upset some gamers is an increase in difficulty…
Verdict: 8.5/10