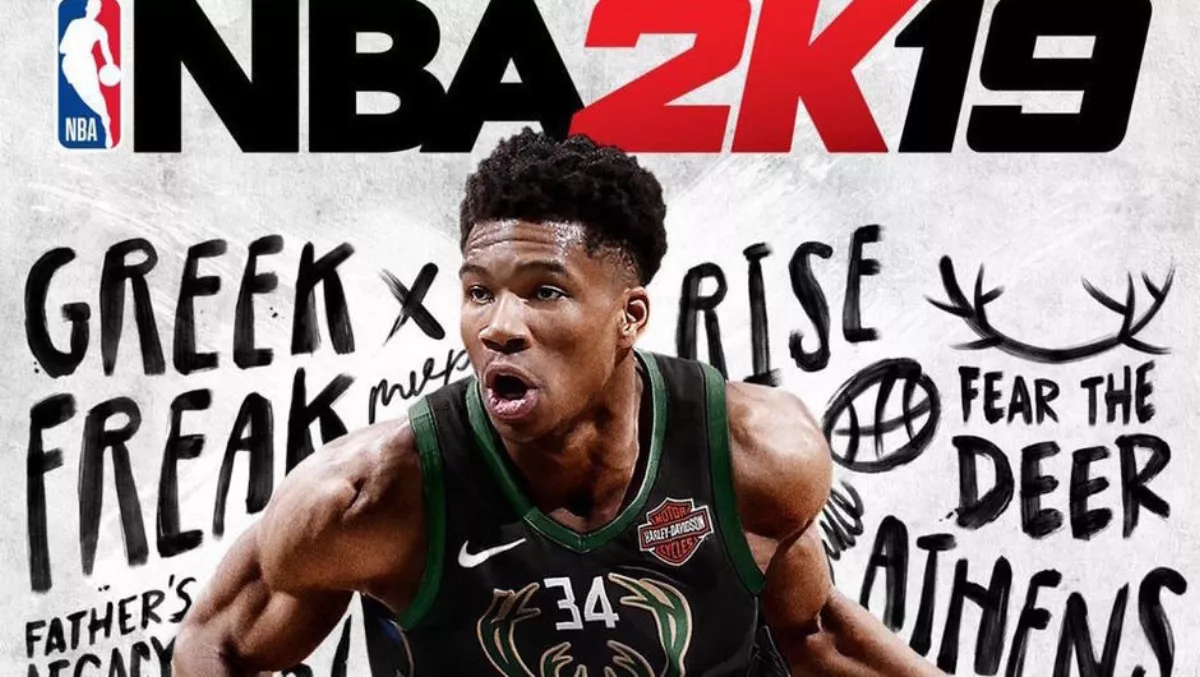 Game review: NBA 2K19 steps onto the court
FYI, this story is more than a year old
For the past several years now, 2K Sports' NBA 2K series has been the best basketball gaming franchise on the planet. However, the series started to receive some criticism last year due to some anti-consumer practices.
NBA 2K18 was criticized by many long time fans because it was littered with a ton of microtransactions. Something as simple as changing the hairstyle for your created player cost a lot of in-game money. The only way to get past the grind was to pay real money to speed up the game's progress.
That being said, NBA 2K18 still became the best selling game in the entire franchise and now here we are one year later seeing the release of NBA 2K19. Is NBA 2K19 littered with microtransactions as much as its predecessor?
Thankfully, NBA 2K19 is not as predatory as NBA 2K18 although the MyCareer mode is still a huge grind. No matter how long you play the game, virtual currency is everywhere and you need to earn it in order to increase the statistics for your player.
One positive change from last year is the fact that you can now change the hairstyle of your MyPlayer avatar for free. It does not cost any money both virtual and/or real life to change the appearance of your player.
However, in terms of increasing the statistics and abilities of your player, it's still a huge grind that will take hours of your time just to get an 85 overall. I remember playing NBA 2K15 four years ago and I was able to hit three pointers easily. Not to mention I earned lots of points to upgrade my player at a steady pace that was both fun and rewarding.
Well here in NBA 2K19, you don't earn as many points after you play games making it longer and harder to improve your player. It is also boring to play through the career mode in NBA 2K19 because your player can hardly make any shots of their own. This long grind is just a cunning way to encourage people to pay real money to skip the lengthy journey!
It's not just the MyPlayer mode that hounds extra money from gamers either. The MyTeam mode is also back where you get randomized cards to build up your own basketball team. I was lucky enough to get Kevin Durant in my first card pack, but I'll probably have to pay for more packs if I want better players such as LeBron James and Stephen Curry on my team...
Outside of MyTeam and MyPlayer, the rest of NBA 2K19 is pretty cool, although not much has changed in the game aside from the usual annual roster changes. The rest of the modes are all the same from last year with minimal changes actually made to both the visuals and the gameplay.
Having said that, NBA 2K19 does not require much of a change since the base game itself looks and feels great. The gameplay is still superior to EA Sports' NBA Live 19 as shots look and feel like the real thing. Not to mention defence plays a big role in this game to prevent casual players from just running and dunking all of the time.
The animation is also great as 2K Games manages to motion capture all of the players' signature moves and taunts down to the finest detail. The graphics are also gorgeous to look at as the game features full 4K visuals at 60fps if you are playing on either an Xbox One X or PS4 Pro console. I tested out the game on an Xbox One and the visuals are eerily lifelike.
I will say that the lighting effects in NBA Live 19 are a little more realistic than in NBA 2K19. Another thing NBA Live 19 does better than 2K19 is the fact that the former game also adds players from the WNBA. It's a bit of a shame no female players are added in 2K19, but hopefully they are eventually added in the near future.
As a whole, NBA 2K19 is still a decent basketball video game with great gameplay and excellent visuals. The only thing holding the game down is that it's littered with microtransactions and nothing really new has been added to this year's iteration.
Verdict: 7.0/10
Related stories
Top stories