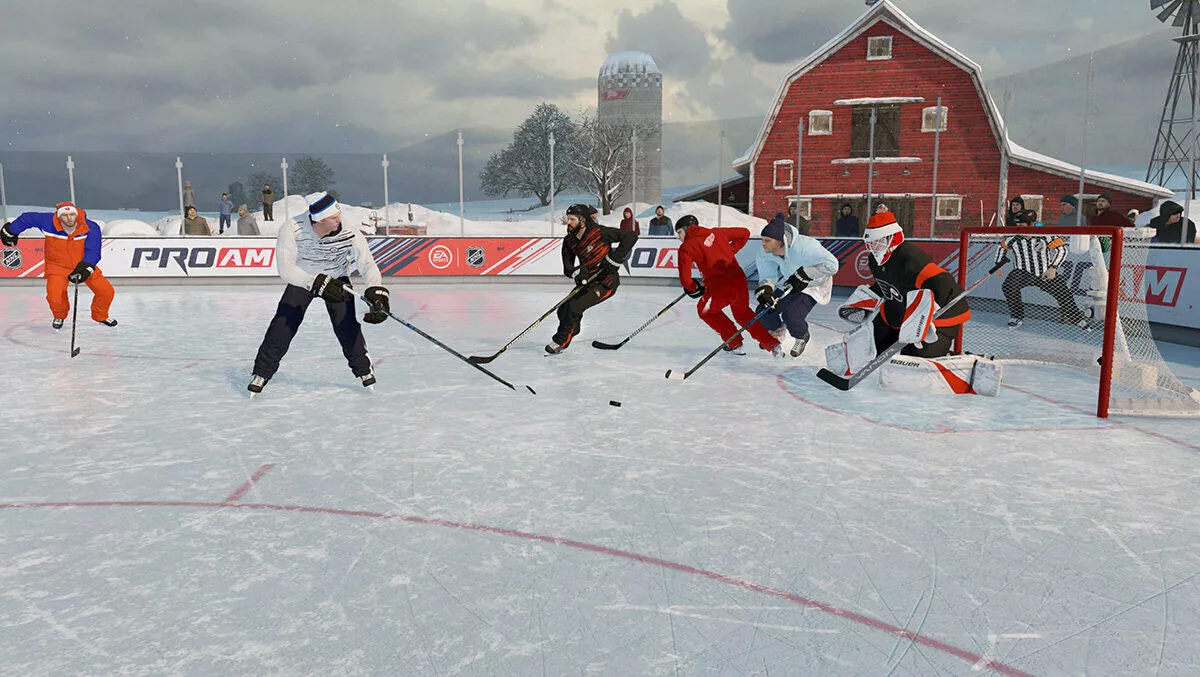 Game review: NHL 20 (PS4)
FYI, this story is more than a year old
Secretly, I wish football was more like ice hockey. I'm talking real football here (that's soccer for the uninitiated). Hockey shares a lot with the beautiful game, but it's just so much more visceral. Rugby just doesn't cut it - the game's too slow and too caught up in its own rules.
Ice hockey is fast, played by incredibly skilled athletes, and more than a bit naughty.
With NHL 20, EA Sports have perfectly captured a game that I'd most certainly never be able to play in real life, and in a manner that makes for a very exciting videogame. The virtual hockey players move blisteringly fast across the ice making gameplay dynamic and incredibly engaging.
The controls are easy to get to grips with offering enough offensive and defensive moves to accurately simulate the real game without being overwhelming. As you get to grips with the game, you can start to pull more and more impressive moves.
Like other EA Sports titles, NHL 20 allows players to set up their own hospitality setting based on skill level and the type of play you want. If you want a total arcade experience, strict simulation or something in between the game allows players to choose exactly how they want to play.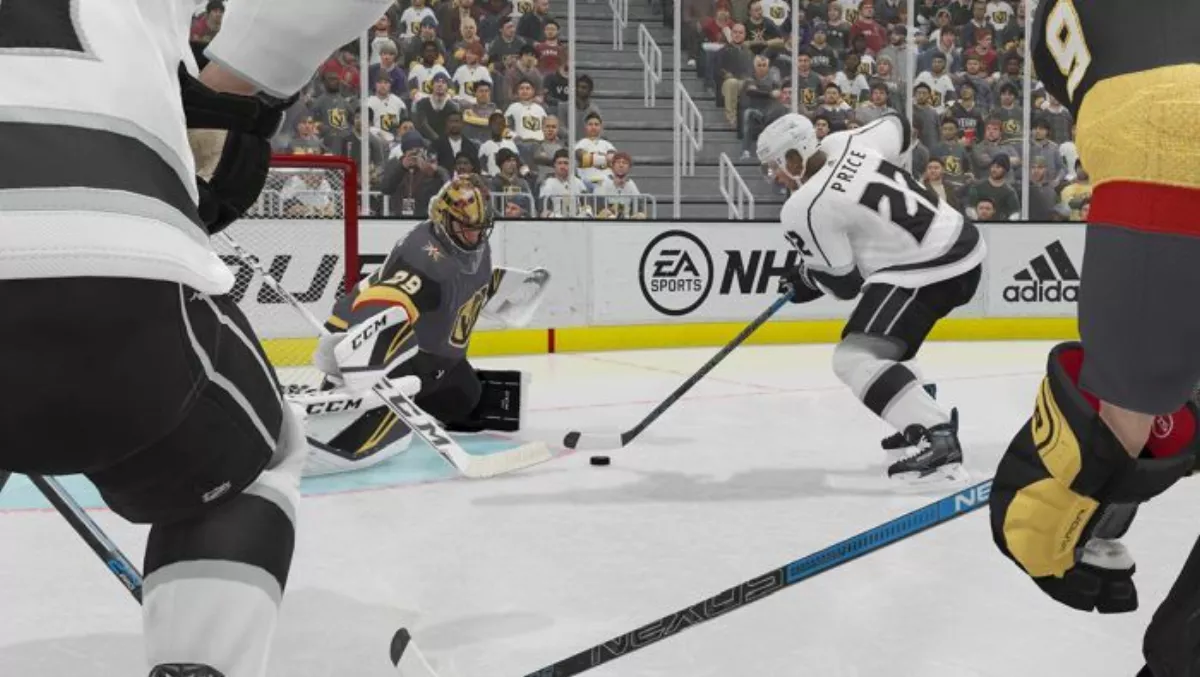 This year we have the return of Hockey Canada's Training Camp. You can watch videos of the various offensive and defensive move and practise them. I recommend new players and those returning after a break to check this out.
Reviewing iterative sports titles on an annual release cycle always boils down to that pivotal question, "what's the difference between this one and lasts year's game?". It's a valid question. If you are an obsessive fan of the sport the updated roster and fixtures for the new season will be enough. For casual players, it's not such an easy sell.
The last few years have seen the leap from 1080p to 4K, giving developers the impetus to further optimise their game engines. The enhancements afforded by better hardware in the PS4 Pro and Xbox One X (and PC graphics cards) has meant better visuals.
Unlike EA Sports' flagship franchises, FIFA and Madden NFL, NHL is not released on PC, which leaves it lagging behind its stablemates. Both FIFA and NFL take better advantage of the vastly superior technology compared to current-gen consoles, found in high-end gaming PCs, some of which is fed back to the console experience.
On PS4 Pro the game runs in 4K, but without HDR. The lighting does seem improved from last year, but other than that it looks about the same visually. Player likenesses look as okay as they ever did, but probably need reworking to the standard of those in NFL and FIFA.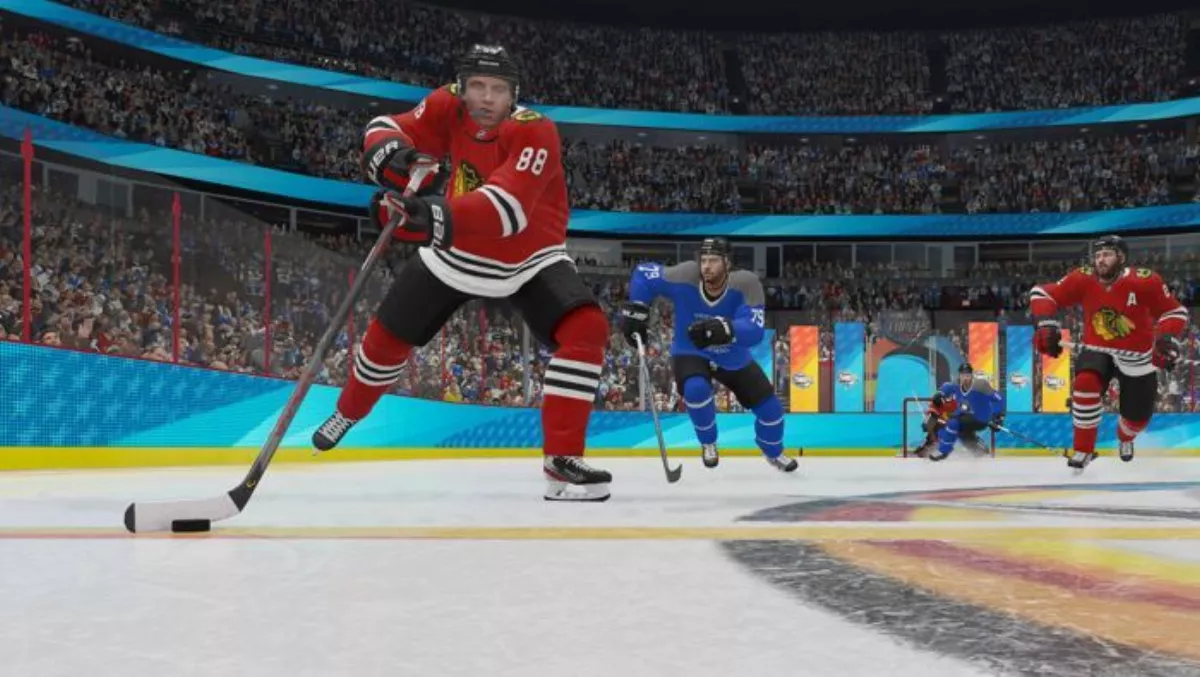 A couple of years ago EA reworked the skating mechanic and this year they seem to have improved the shooting, particularly the one-timers (which I've never been able to carry out before). The gameplay came across as a lot livelier that it did last year. I'd like to say it was my improved skill level, but it's more likely down to tweaked game mechanics.
EA have previously been criticized for NHL being a bit light on content. That is no longer the case.
There's over ten different was to play the game from a single match to Hockey Utimate Team. Fans wanting something faster can take to the ice with three individual players vs the goalie in Ones or the over-the-top action of 3v3 NHL Threes. World of CHEL returns overing players a great casual online and offline hockey mode.
The Be a Pro Career may lack some the narrative experience of similar modes in other sports games, but it is still a solid way to experience the game. You can create you own player and build them up to go up against the world's best. Season mode allows fans to take their favourite teams from thirteen different international ice hockey leagues to the top.
NHL 20 delivers some fast and frantic gameplay packed with different ways to play. The controls are as responsive as ever and so easy to pick up. The visuals are still top class, even if they are lagging behind the likes of FIFA. EA Sports, yet again, brings us the definitive digital version of another exciting sport.
Verdict: 8/10
Related stories
Top stories