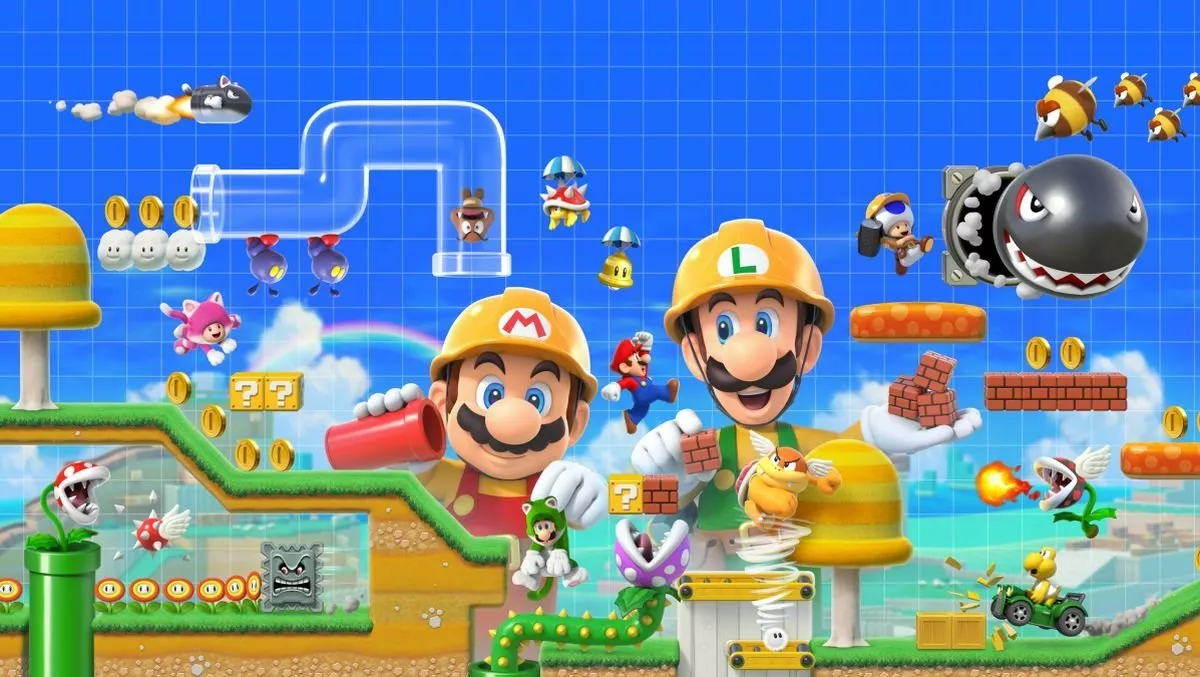 Game review: Super Mario Maker 2, The last 2D Mario game you need to buy
FYI, this story is more than a year old
Super Mario Maker 2 is the sequel to the much-loved Wii U game Super Mario Maker. The game finally hit the shelves on June 28, 2019.
The game surprised its fans by improving on what was already an almost perfect game. It gave true Mario fans out there everything they have been asking for since the release of the Wii U version in 2015.
Course Creation
As the name dictates, this game gives you the ability to make your own Mario levels. Nintendo managed to put together every single tool you might possibly need to create Mario levels in a simple and innovating interface.
You can build levels in five different styles from the original Super Mario Bros to Super Mario 3D orld. No matter which Super Mario game is your favourite, there is a way to create a level in that style.
The new design interface is intuitive and easy to use. All items are nicely tucked away in wheels and organised by category which makes everything easy to find.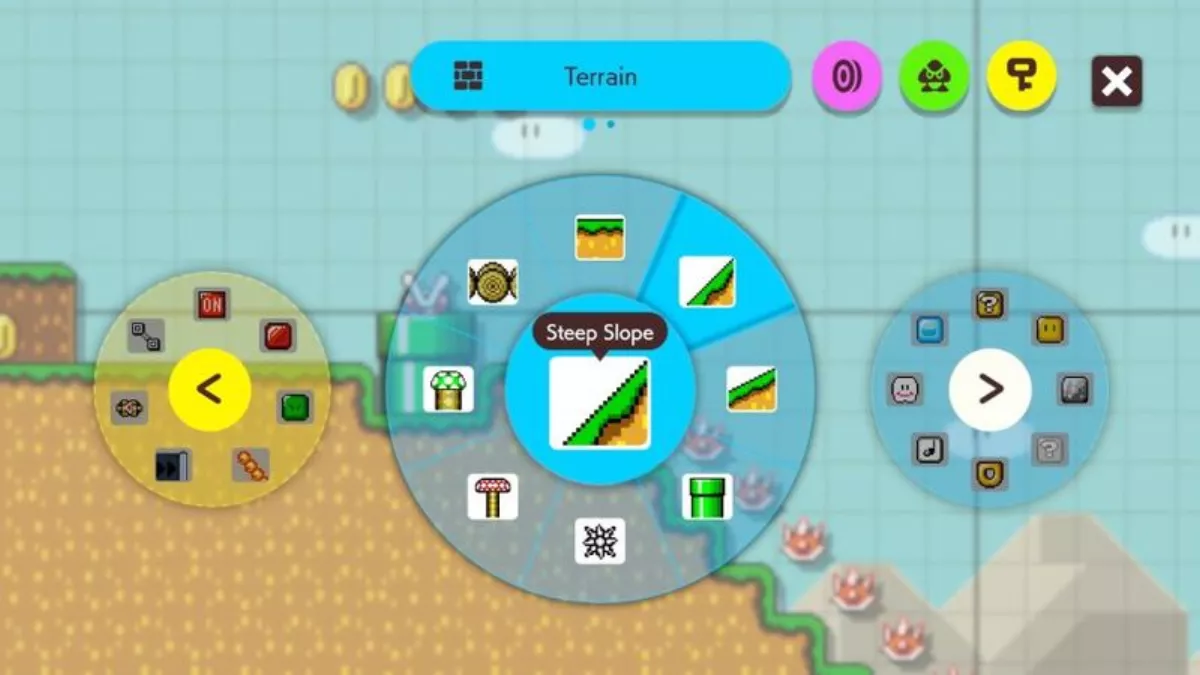 The most anticipated addition to this version of the game was "slopes". Now that we have slopes, levels feel like they flow more naturally than they did in the original Mario Maker.
The original Wii U Mario Makerwas designed with the touchpad and the Wii U stylus in mind. When playing in TV mode, players still had access to the tablet and stylus, which meant they could drag and drop items on the tablet while watching their creation on the big screen.
With the Switch, the situation is completely different. While you can still drag and drop items in handheld mode, we have no access to the touchscreen when the switch is docked. To accommodate for this, Nintendo added the option to create while using a controller. While this feature received lots of negativity from the community, I think it works great.
All the tools are a simple button shortcut away and once I got used to it, I was able to create full levels with sub-areas all while docked. Creating on a big screen actually gives you perspective and you can see every detail clearly.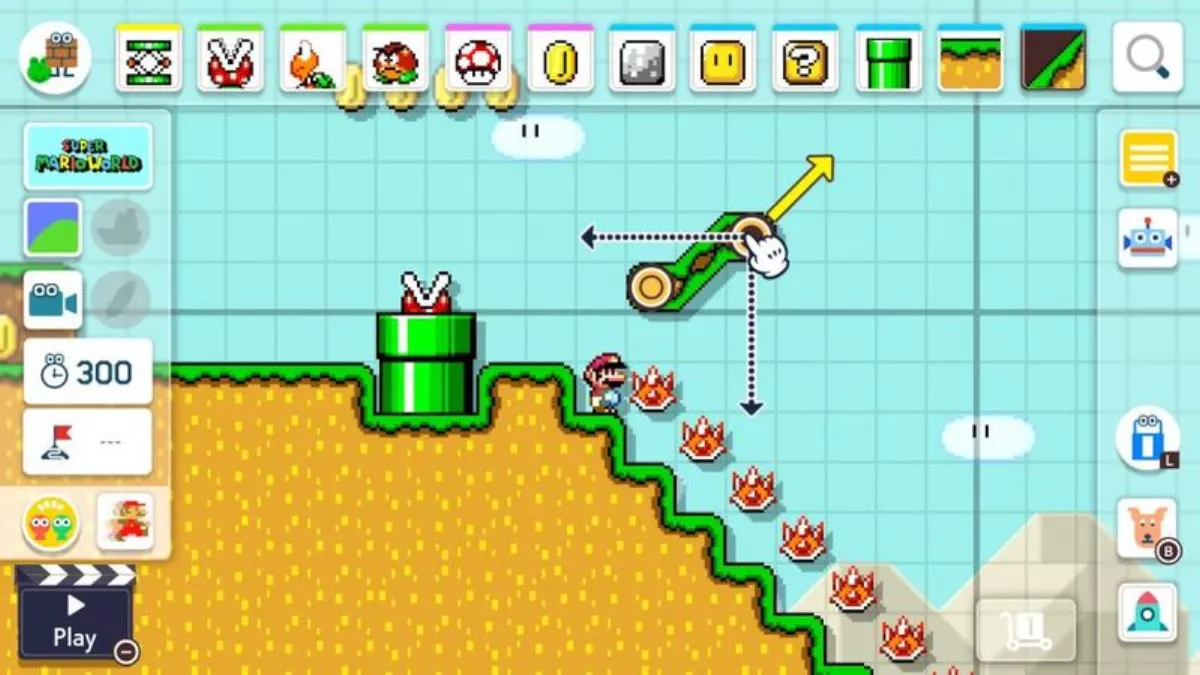 Level creation might seem overwhelming at first. What should you add to your level? Where do you add it? How do you add it? Should there be a theme? How does each setting work? All of these questions might overwhelm new players who didn't play the original game.
Nintendo thought about this and brought back the beloved bird Yamamura. The edamame-loving Yamamura and his human friend Nina take you through a step-by-step tutorial that explains how to build a perfect level. Yamamura's lessons are divided by topic and gamer experience.
Two Player Course Creation:
When the Nintendo Direct showed clips of Mario and Luigi building levels together, everyone was very excited but didn't understand how this would work. In Super Mario Maker 2, you can build levels with a friend. All you have to do is hand a friend a Joy-con and you can start building the levels together.
Story Mode:
Another amazing addition that Super Mario Maker 2 received was Story Mode. While it lacks an actual in-depth story, Story Mode was a great way for Nintendo to introduce the players to the full potential of the course maker tool as well give the players that are not as creative some top notch beautiful looking levels designed by Nintendo developers.
The story mode starts with Mario, Toad and Toadet hanging out in front of Princess Peach's castle when Undo dog accidentally presses on the reset button and completely destroys the castle. Mario and his Toads friends have to use coins to pay for building the castle again. In order to do so, Mario needs to complete jobs given to him by Toad. These jobs are essentially levels.
Story Mode has over 100 levels for players to play through. This gives players who bought the game just to play 2D Mario enough levels to satisfy their needs.
Course World:
Not everyone has the imagination, time and emotional energy it takes to build well-thought levels from scratch. Despite the name, you could get your money's worth out of Super Mario Maker 2 without ever entering the course creator tab!
If you have a Nintendo Online subscription, Super Mario Maker 2 is basically infinite 2D Mario. Even though the game has only been out for a couple of weeks, the number of creative levels already in course world is astonishing.
Hundreds of levels are uploaded every day that push the creative boundaries. You can play popular courses, new courses or use the search function to find the course that works best for you. You can choose the style, theme, and difficulty level. You can even choose the region of where that level what created. You want to play an expert level in forest theme in style Super Mario Bros created by someone in Japan? Easy, you can select that.
This option just eliminated the need for any future 2D Mario games. We finally have infinite Mario levels.
Online Multiplayer:

There are two options for online multiplayer: Co-op and Versus. While this is an exciting feature that all players have been asking for, it's the game's one downfall.
As of the date of this review, the online multiplayer is still buggy and lags to a level that renders it unplayable. Lots of levels are not optimised for multi-players. Considering we are still in the early few weeks of the game's release, I'm confident that the quality of multiplayer levels will increase in time.
The verdict:
Considering that for the past two weeks my Nintendo Switch has been exclusively turned on to play Super Mario Maker 2, it's safe to assume that I believe that this is one of the best Mario games that exist to date. I will even go ahead and say that so far, this is looking like the best Switch game for 2019 and it's an absolute must have for any Nintendo lovers.
Score: 9/10