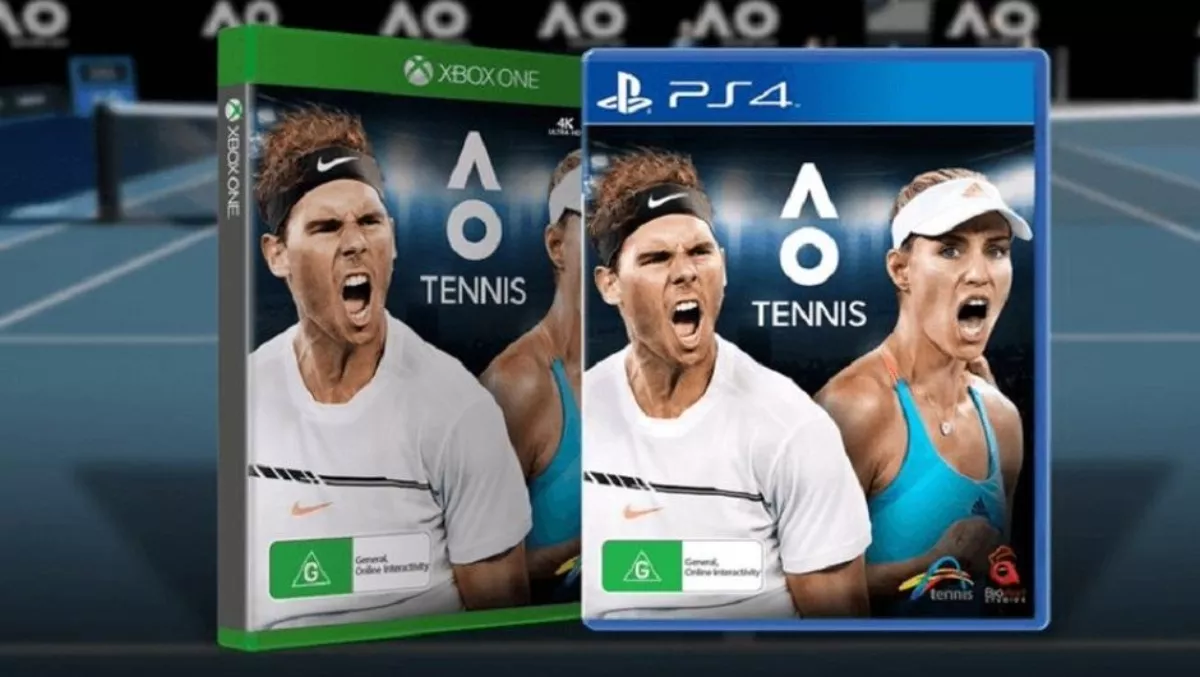 Gameplay modes and areas that AO Tennis needs to improve on with future update patches
FYI, this story is more than a year old
Initially, I was very happy with the release of AO Tennis mainly because it was the first tennis game released in so many years. After listening to a lot of feedback (including my own brother), I now see there are many areas that this game needs to improve on.
Don't get me wrong, I still think this game is a 7/10 because I'm one of the few people in the world that has mastered its controls. I can have epic matches with the A.I on the hardest 'Legend' difficulty and singles matches are fine for me.
However, there are many areas that needs to improve in order for this game to be liked by more people. Here are a few categories that Big Ant Studios should work on with future update patches.
Doubles matches: Even though I can easily play this game in singles competition, doubles matches in AO Tennis are sadly very broken. It's very glitchy mainly because players won't react when you try and hit the ball, plus the person playing near the net cannot even respond to simple button presses.
This is annoying mainly because there is a trophy/achievement required in order for you to win the Australian Open in doubles competition. This is near to impossible with doubles being essentially broken in its current state.
Better Presentation: Graphically, I always said this game looked very last generation. Even though the PS4 Pro and Xbox One X consoles are now able to output resolutions up to 4K, AO Tennis is not a video game you want to show off to your friends. The game will look very outdated if you try and show it off on a 4K TV or even normal HD TV for that matter.
Even though the Australian Open courts look good, there is still no commentary and the crowd noises aren't very loud. Making the atmosphere better like a real Grand Slam tournament is a must. Right now, the atmosphere is kind of boring and feels like you are playing on an outside court that nobody cares about...
Make the game easier for most people: I did not realise that I was part of a small minority that somehow became an expert at the game. Well I seem to be the only one that can beat the A.I. in Legends difficulty because loads of people cannot even play the game.
Even my brother who has finished very hard games like Nioh and Crash Bandicoot N. Sane Trilogy still cannot get used to the controls. Even after playing it for five days straight, he's still bad and I have yet to see any major improvements from him.
I feel Big Ant Studios might have to make the controls easier somehow. I was lucky as I got used to the physics and control scheme faster than most. I'm an outlier because I can beat my brother at Madden 18 even though I don't know the rules of American Football and he does!
More modes and players: It goes without saying that AO Tennis needs to have more players. I had fun creating my own players, although it's not as satisfying as the real thing. The game needs more stars such as Roger Federer, Maria Sharapova and the Williams Sisters.
The Australian Open and Career modes are fine, but the game needs to add even more features. I guess a proper practice or tutorial mode should be added because not everyone knows the rules of tennis. Not to mention a few more courts will be nice too.
Shorter loading times and fix bugs: AO Tennis does not have the best graphics in the world, but it still has very long loading times for some reason. Big Ant Studios should shorten the loading times because it gets boring waiting for matches to start.
Also just yesterday, the game started to crash on me twice on the PS4. Amazingly, I did not experience a crash the first few days I owned the game, but things started to not go my way yesterday for some odd reason.
Bottom line: I still think AO Tennis has the potential to be an awesome game because you can have great matches if you are able to master its controls. That said, epic matches are only possible if you are a baseline player (like myself) that plays singles matches. Doubles and net players aren't going to like this game very much.
Hopefully Big Ant Studios can improve AO Tennis with several more update patches very soon. If the game is not fixed soon, many people will migrate over to play Tennis Would Tour later this year instead.