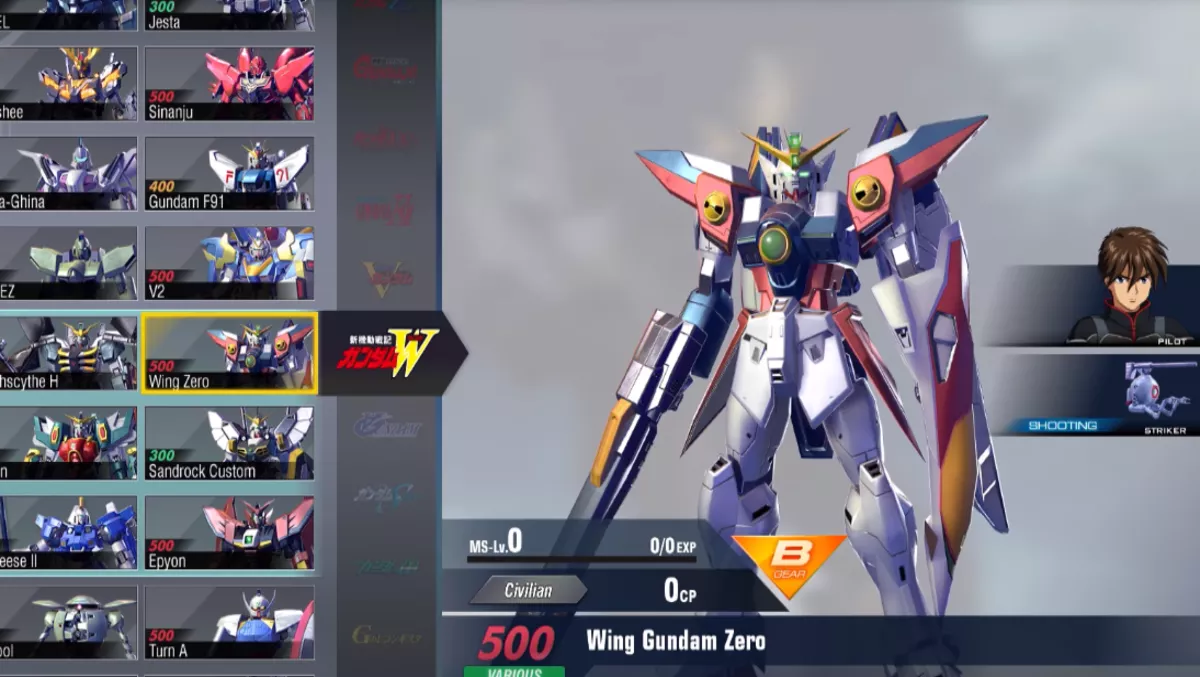 Get ready for some mech on mech action in Gundam Versus
By Jacques-Pierre (JP) Dumas,
02 Oct 2017
FYI, this story is more than a year old
Bandai Namco Entertainment Europe launched Gundam Versus for the PlayStation 4 system.
The game lets players take control of over 90 Mobile Suits spanning more than 35 years of the Mobile Suit Gundam saga and experience one of the most popular imports in Japanese pop culture history like never before.
In the game, players will pilot legendary Mobile Suits, each equipped with their own weapons systems to learn and master.
Each Mobile Suit also features enhanced mobility options allowing for advance strategies to evade and outwit opponents, in explosive two-on-two and three-on-three online battles.
The game will also have several pieces of DLC which include five additional mobile suits.
Bandai Namco also announced their loyalty program which features three exclusive mobile suits.
Two of them will be available later on for purchase while one is featured only in the loyalty program.
To get this opportunity, the player has to subscribe to the loyalty program and request the code by the end of 2017.
You can watch the trailer here: