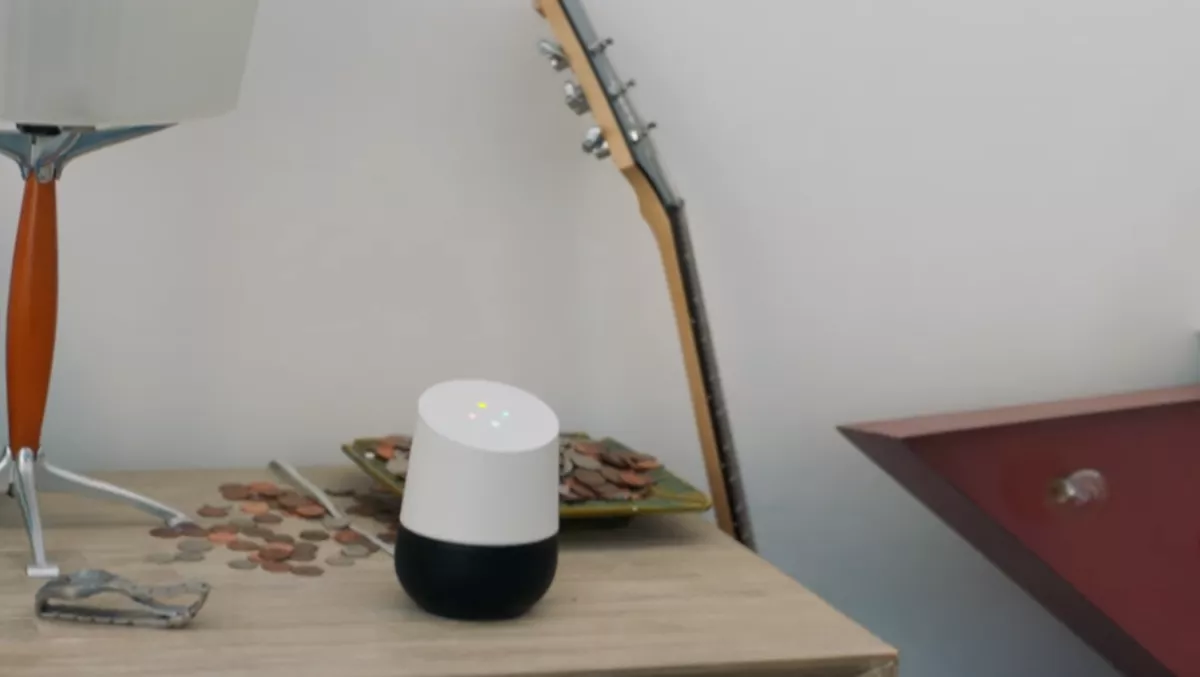 Google Home lets you control your entire house from the comfort of your bed
FYI, this story is more than a year old
You may not know this but Google Home has been available in A/NZ for a while now.
This device is Google's attempt to rival and surpass the Amazon Echo, and though it might not do that just yet it is still a pretty good place to start for anyone looking into home-automation.
Google Home is powered by the Google Assistant, which means users can ask it questions and give it commands.
The device is constantly being updated and in the most recent one, the device received Bluetooth speaker capabilities, meaning that users can stream their music through the device.
Google says the device has support for multiple users, and that it can distinguish your voice from others in your home so you get a more personalised experience.
At the moment the device's call feature is only available in the US and Canada, yet I expect it will be rolling out across the globe in due time.
When users ask the device a question they can get real-time answers including the latest on weather, traffic, finance, sports, local businesses.
Since these answers are pulled directly from Google the accuracy of the information may vary.
The Google assistant does everything users have come to expect from AI personal assistants, nothing more, nothing less.
The assistant can read your schedule, manage your alarms and respond to questions and commands.
The Google Home is meant to connect seamlessly with smart devices like Chromecast, Nest and Philips Hue, so users can use their voice to set the perfect temperature or turn down the lights.
This makes the device an excellent first step for Kiwis looking to automate their homes.
This is also where the device stands above the Amazon Echo.
Google Home might not be quite as complex as that device but at least it works 90% of the time in A/NZ.
Australians have recently gotten their hands on the Amazon Echo and there are still a few kinks that need to be worked out especially in regard to accents.
Some Kiwis have also managed to get their hands on the Echo through various sneaky methods.
And those Kiwis have to jump through a whole circus worth of loops just to get the Echo working.
With Google, Home users can rest assured that it is at least functional the majority of the time.
I do hope that we get more features for the device, as the Echo is set to officially roll out in NZ soon.
If the Google Home does not offer all of its American features to A/NZ consumers it may end up getting trampled under all the users switching to Echo.
You can watch the Google Home promo-trailer here:
Related stories
Top stories