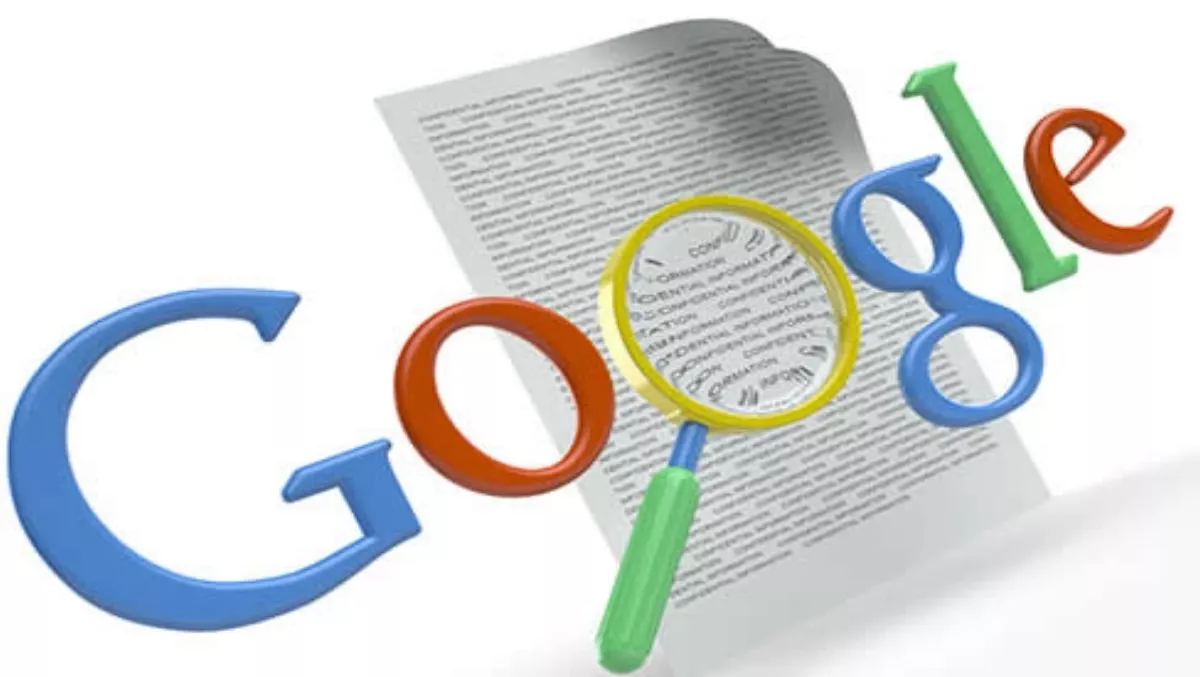 Google Tips and Tricks: Travel special
01 Mar 2012
FYI, this story is more than a year old
It's a few months into the New Year and you might be itching to take a trip. If that's the case (or if you just want to start planning your next vacation to propel yourself out of the post-holiday blues) check out these handy travel tips from Google. 1. Find hotel prices directly on Google Maps: No more copying-and-pasting the address from one site into a map to see its location: you can now easily see nightly rates when you do a search for hotels in Google Maps. 2. Preview your destination using Google Street View: Check out the attractions near your hotel by viewing our 360-degree ground-level photos in 27 countries around the world. *Tip: remember to drag the yellow 'street view' man onto the map. 3. Weather: Check out the weather for many cities in New Zealand and around the world by typing "weather" followed by the name of the city or postcode. To plan what to wear on a day of sightseeing, type "weather" into the search box and see the weather of your current location. 4. Parlez-vous Francais? Google Translate can easily translate words from English to French and back, as well as Spanish, German, Chinese, Hindi and many other languages. You can use this to translate phrases and sentences from your phone while on your travels. To make sure you're ordering the right type of frog legs quickly, type "translate+[phrase]" directly into Google's search box. 5. View local search results on a map (on mobile): When you're somewhere unfamiliar and want to quickly find somewhere to eat, enter the type of food plus the town or postal code and Google will display the results on a useful map and give you directions for getting there. 6. Easily perform currency conversions: Type '£10 in €', '£10 in euros', or 'ten pounds in euros' to see the latest exchange rates for currencies traded around the world. 7. World Clock: To see the time in many cities around the world, type in "time" and the name of the city. See what time it is at home so you can check in with a loved one when it's most convenient for both of you. 8. Flight Tracker: To see flight status for arriving and departing flights, type the name of the airline and the flight number into the search box. 9. Convert measurements on the run: Need to change your inches into centimetres? Here's an easy way to do it. Just type in "convert 10 inches to centimetres" and you'll have your answer in the tool bar. 10. Find recipes on the go: Tried an amazing souvlaki and want to grab the recipe? Use Recipe Search to find recipes once you've come home and want to re-create your Greek taverna's best fare.
How to turn your smartphone into the best tour guide you never had – for free 1. Plan your day Find yourself with some unexpected free time? Dinner plans fall through? Want to know when the museum closes? Or did you just stumble on a cute new neighbourhood you'd like to explore further? Smartphones have wireless cellular internet connections--so you can use your phone to plan your day, to figure out what to do next, or even just to learn more about your surroundings. Here are some examples:
In the mood for a museum? Do a search for "museums in [CITY]" from Google Maps (Since you're on the go, you might want to try doing a Voice Search instead--no typing required!)
Want to sample some local delicacies? Type or say the word [DISH] into Google on your phone. Because you're searching from a phone, Google assumes that you want places nearby. We'll give you the names of the closest ones and even put them on a map along with reviews from other diners, hours, photos and other information.
Or, start exploring: start with your location and use "Near Me Now" to find out what's nearby ask your phone without typing a thing. Tap "Near Me Now" to browse nearby businesses by category restaurants, coffee shops, bars, and more, plus reviews and other information to help you pick a winner.
Hoping to catch the exhibit before it closes? Do a Voice Search for [MUSEUM NAME] to get hours, phone numbers, and more.
There are lots of other apps available, too:
TripAdvisor: Reviews, suggested attractions, and a "top 10 things to do" list city-by-city
Museum apps: there are lots of apps available which provide guides to museums around the world, addresses, city hours, exhibition schedules and more.
2. Don't worry about getting lost. You know how it is: when you're on the road, you never have the right local maps, you don't know when the trains run, and you've already lost the bus schedule. No worries: Google Maps for Mobile is like an atlas, compass, phonebook and travel guide rolled into one--for your mobile phone. You can use Google Maps to get step-by-step directions to your next activity and choose between driving directions, walking directions, or (in some cities) public transit. You can even use Google Maps Navigation to get GPS-guided turn by turn directions from your phone. Here are some examples:
Take a road trip! Navigate from Melbourne to Sydney
Rush hour in the city? Try public transit: search for "Sydney opera house" in Maps, click on the result and choose "get directions," and select public transit.
There are lots of other apps available with local maps and transit data, as well.
3. Hire your own local tourguide...for free. As you're walking around the city, you'll probably have a lot of questions. What's that important-looking building? What's the name of that cathedral? If your itinerary includes an art museum, you might find yourself wishing someone could explain the significance of the Picasso or Monet in front of you. In the old days, you'd have to pay someone a lot of money to follow you around and explain. But now, you can use your smartphone instead, with apps like Google Goggles (which lets you search by image instead of textual keywords), or Layar, one of the new "augmented reality" apps. Here are some examples:
Find City Hall: Point Goggles at a building or landmark you want to know more about, like [CATHEDRAL]
Know your Picasso: Use Goggles to learn more about the artwork at the [GALLERY]
If you'd just like to know what's going on in the hip neighbourhood around you, use one of the new "augmented reality" browsers, like Layar. It uses your phone's GPS to layer information in real time over images captured by your phone's camera: historical photographs, landmarks, as well as local businesses.
Hold it up and pan around your surroundings: Layar will tell you what's going on in the buildings that you see (like which ones are hotels, Italian restaurants, pubs, etc).
4. Get over the language barrier. When you're travelling abroad, foreign languages can be intimidating--how do can you really be sure what you're about to eat? Or what that important-looking sign says? And how are you going to find the bathroom? Your smartphone can help. If you have an Android phone, you can use Google Translate mobile app. Some languages even have voice input so you can speak a sentence into your phone. And you can use Google Goggles to translate foreign language text. Here are some examples:
Find the bathroom: Say, "where is the bathroom" and it will be translated into any one of 53 languages. You can choose to have your phone read the translation out loud.
Know your mystery meat: take a picture of a menu that's in French and find out in your language whether you're about to eat snails.
Skip the expensive museum tour: translate exhibition notes and skip out on the guided tour.