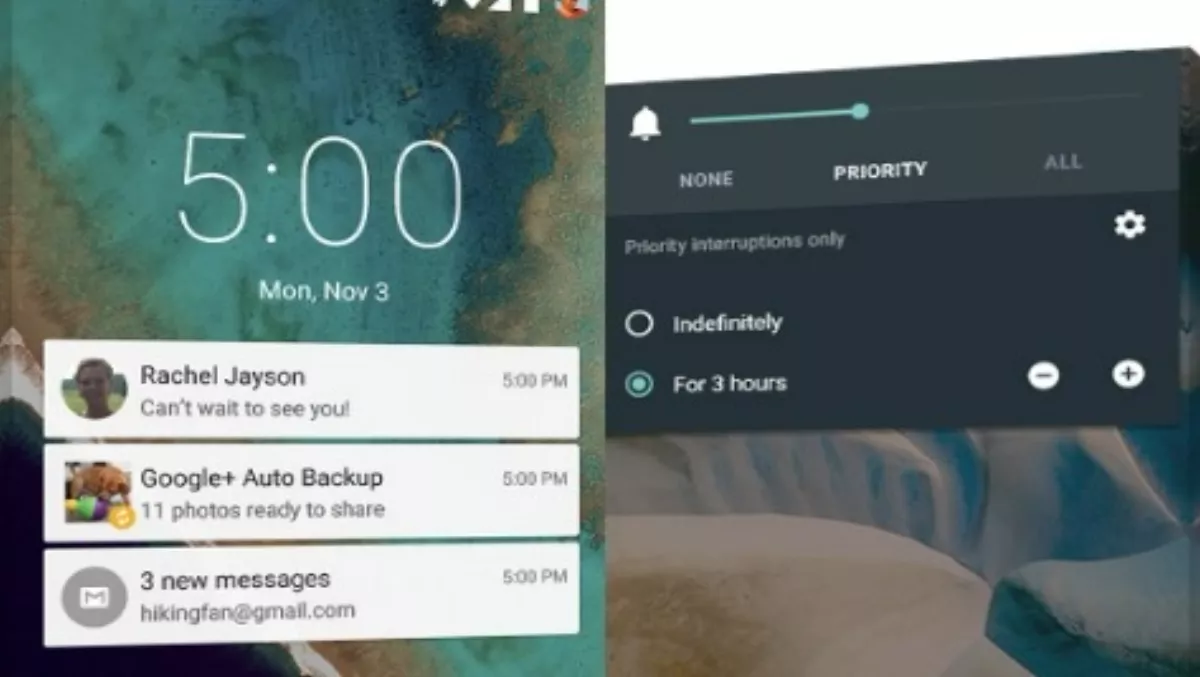 Google's Lollipop biggest redesign of Android in years
By Shannon Williams,
Thu 30 Oct 2014
FYI, this story is more than a year old
The latest version of Google's Android mobile operating system, 5.0, dubbed Lollipop, will become available next month. It is being touted as the biggest redesign of Android in years.
Lollipop includes a feature that will automatically encrypt users' data, a feature that has been available on the operating system since 2011 but not widely adopted.
Devices with the latest version of the Android software will be encrypted by default during the activation process, preventing Google from unlocking the device, even at the request of law enforcement. The new default encryption works by creating a unique key for decrypting the device that is stored on the phone and not accessible to Google.
Only someone who knows the device's password would be able to see the pictures, messages and videos stored on the device, although law enforcement could gain access to information backed up in the cloud, as well as metadata from wireless carriers through court orders.
Lollipop comes with a huge variety of new features.
Setting up a new Android device can be a painful timewaster, but the new OS comes with a 'tap and go' function that slows users to us NFC and Bluetooth to automatically transfer their settings from their old phone to the new one.
For the Nexus 6, Google shameless borrowed a few features from Motorola, the first allowing you to wake the phone by saying "ok Google". Double tap to wake is also another feature on the Nexus.
Lollipop features an ambient display that allows users to see notifications on lock screen in a low power mode, enabling users to read them as they come in, allowing users to immediately expand or dismiss notifications.
Lollipop lets users set certain apps to notify them at different times and block the rest, similar to Do Not Disturb for iPhone. Users can even set a timer in case they forget to turn off silent mode.
Privacy features include Guest Mode so users can safely share their tablet with friends. Alternatively, users can pin apps, and once activated can lock Android into a single app so children can't access certain parts of the device, such as emails.
The update will begin rolling out in November, although it is likely not all Android users with receive the latest version at the same time. Android devices are made by various manufacturers and supported by various wireless carriers, each of whom tailors Android updates to consumers.