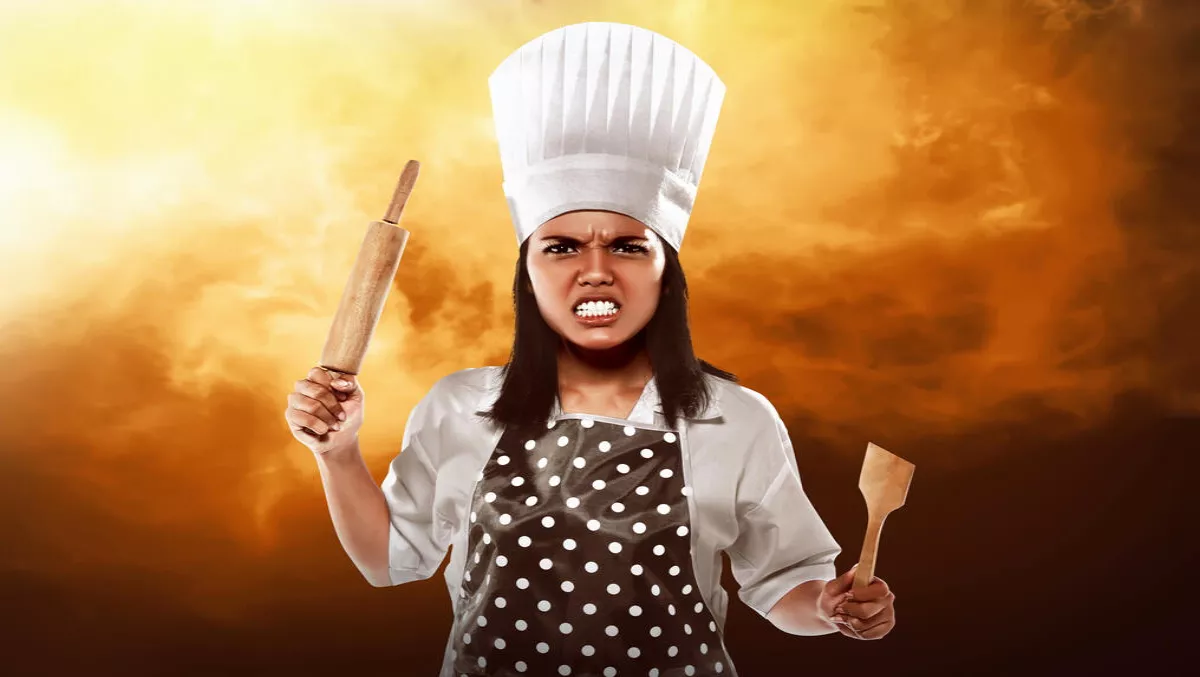 Gordon Ramsay will grill your skills in his newest mobile game
By Sara Barker,
Wed 13 Jul 2016
FYI, this story is more than a year old
Heard of that loud, gregarious and fiery British chef/TV star Gordon Ramsay? He now comes in app form, through a new game called Gordon Ramsay DASH, developed by Glu Mobile.
Ramsay's voice, likeness and video messages have been incorporated in the game, which puts players on a journey from amateur to master chef, and also puts players head to head against other chefs. Just like in the TV show, you'll feel Ramsay's scorn if you mess up.
It was important for Ramsay himself to be involved in a game that shows the challenges in the restaurant industry.
"It was very important to me that the game accurately portray the challenges, intensity, accomplishments, and excitement that comes along with rising up the ranks in the restaurant business," Ramsay said.
As abrasive as Ramsay might seem, he's a popular force on social media, with 5.7 million Facebook followers, 3.2 million Twitter followers, 1.7 Instagram followers and 2 million YouTube followers.
"Gordon Ramsay is a remarkably accomplished figure in both the culinary world and the entertainment industry. Having opened critically-acclaimed restaurants worldwide, while starring in several highly-rated TV programs, we couldn't be more excited that our partnership adds mobile gaming to his impressive business portfolio," says Niccolo de Masi, Glu Chairman and CEO.
The app tries to capitalise on Ramsay's huge fanbase through a mentoring experience.
"I am confident that Gordon's global and highly engaged fan base, coupled with Glu's leadership in the time-management genre, is a recipe for success," de Masi says.
Ramsay's TV shows have been numerous and varied, including the likes of Hell's Kitchen, Masterchef, Hotel Hell, Gordon Behind Bars and Gordon Ramsay: Shark Bait.
The Gordon Ramsay Dash app has received a 4.5 star user rating on both Google Play and Apple's App Store.