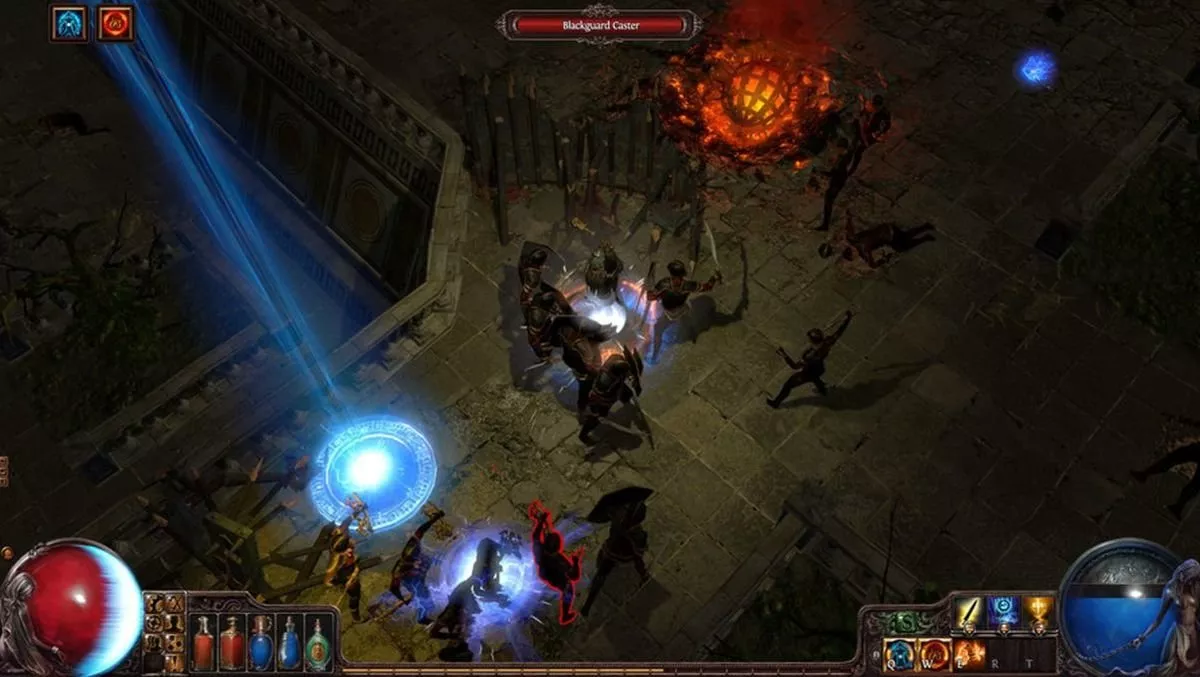 Govt support could turn NZ's game industry into billion-dollar boom
FYI, this story is more than a year old
New Zealand's gaming and interactive media industry could be worth $1 billion in export power in as few as five years' time, according to a new report from NZTech and the New Zealand Game Developers Association.
Minister of Economic Development Phil Twyford launched the Interactive Aotearoa report at Wellington game studio PikPok today. The report analyses how games, apps, simulations and virtual reality can contribute to social, educational, and economic benefits for New Zealand.
New Zealand's game industry earned more than $143 million in 2018. If New Zealand was to reach 1% of the global $258 billion global games market, the country could generate $258 million in new exports.
"Whether it's through game development, digital story-telling, augmented reality, education technology or health applications, interactive media is one of the fastest growing parts of the digital economy both here and around the world," says Twyford.
According to the report, New Zealand's game sector has grown 39% annually for the last six years. With government support, the local industry could be worth $1 billion in 2024.
Much of this will come from the growth of smartphone-based games, however console and PC games will also drive large amounts of revenue. Tablet-based games and web-based games will contribute in smaller amounts, according to the report.
Mr Twyford cites Kumeu-based firm NinjaKiwi, which achieved the fourth most downloaded paid game on Apple's App Store in 2018.
Grinding Gear Games' hugely successful RPG Path of Exile has showcased the local gaming industry – last year Tencent purchased Grinding Gear Games for more than $100 million.
"Grinding Gear Games is now one of New Zealand's largest media companies and employs over 140 creative tech professionals. The studio's sole game, Path of Exile, has amassed over 30 million players worldwide," the report states.
The report also covers the rise of esports, indie games, virtual and augmented reality, serious games, and Māori and indigenous interactive storytelling.
"Interactive media combines two of New Zealand's strengths - our tech sector and creative industries," comments New Zealand Game Developers Association chairperson Cassandra Gray.
"Our aspirational, yet achievable, goal is to see New Zealand become a billion-dollar exporter of interactive media, sitting alongside our successful film and software sectors. We've made a strong start, but our sector is still young and growing."
Gray points out that the film and music industries have both partnered with the government – and now New Zealand has a multi-billion-dollar screen industry.
"Our interactive and games industry has reached the stage where it has the capability, skills and international opportunity to similarly contribute significant jobs, exports and social benefits," says Gray.
Globally, several countries have recently introduced interactive industry programmes. Finland has an interactive sector worth $3.8 billion annually as a result of government support.
Many of the report's recommendations are already being implemented and will be discussed at the New Zealand Game Developers Conference next month.
The Game Developers Association has increased the support package for its Kiwi Game Starter startup challenge and is introducing a student day, mentoring programme and an industry skills working group.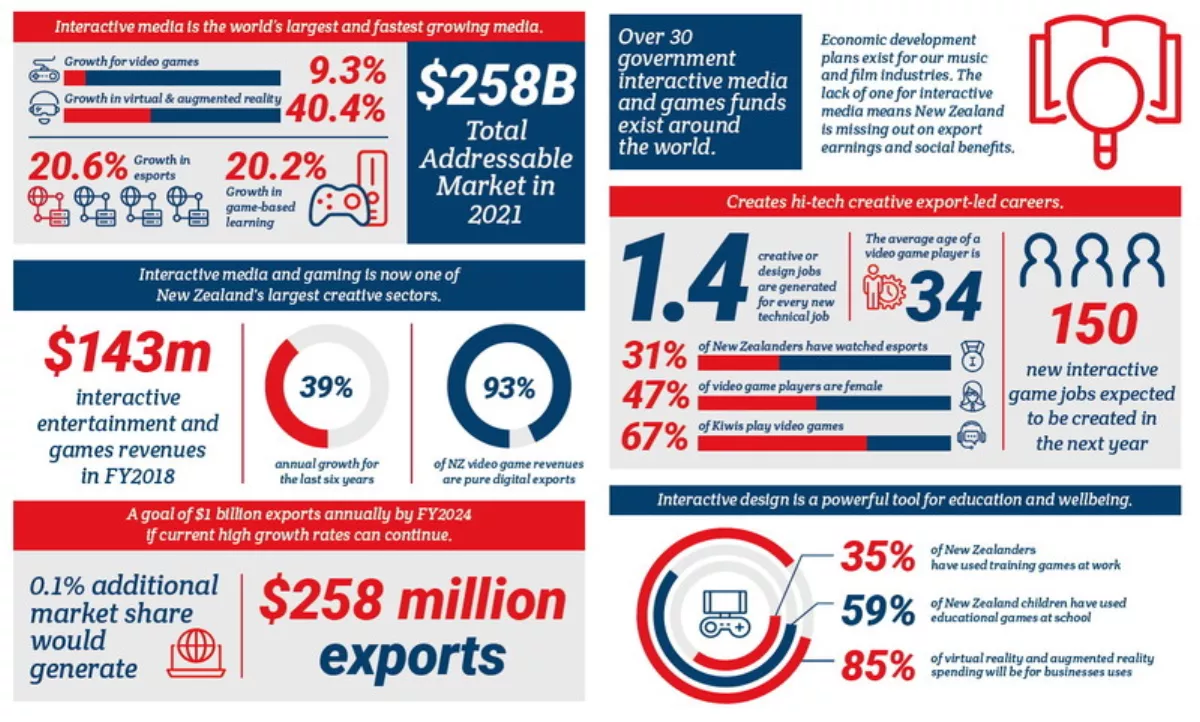 Related stories
Top stories