Partner content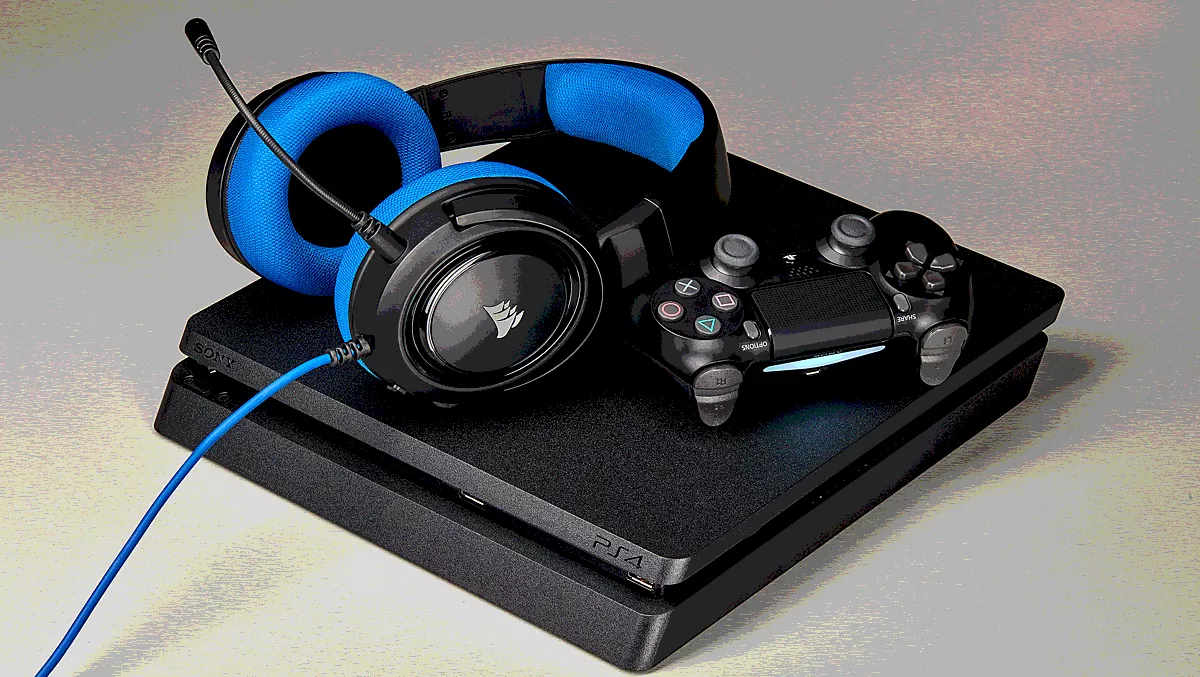 Hands-on review: Corsair HS35 is the complete console gaming headset
FYI, this story is more than a year old
Recently I had the pleasure to get my hands on yet another one of Corsair's legendary gaming devices.
This time around Corsair sent me a pair of their latest gaming headset, the HS35, needless to say, I was very pleased to get a chance to put this device to the test.
As per usual this latest entry leaves nothing wanting and is yet another example of an excellent product by Corsair.
Before we take a deep dive into my experience with the device, let's have a look at the specs and features on offer.
The HS35 delivers high-quality sound and voice clarity for gaming on multiple platforms including PC, Xbox One, PS4, Nintendo Switch, and mobile devices, thanks to a universal 3.5mm connection.
The device is available in four different colours including; carbon, green, blue, and red, so it's easy to match the HS35 to your gaming system of choice.
The HS35 provides excellent sound quality thanks to a pair of custom-tuned 50mm neodymium speaker drivers, catching a wider range of in-game sounds that headsets with smaller drivers may miss.
The HS35's audio quality is paired with a fully-detachable unidirectional microphone that reduces ambient noise and is Discord-certified for reliable, crystal-clear communication.
On top of all of this, the HS35's durable design gives it the longevity to stand up to years of intense gaming, as well as the long-lasting comfort to keep you sharp no matter how long you're on the battlefield.
The HS35 is constructed with plush memory foam to cushion your head, adjustable ear cups so that it sits at your ideal position and lightweight materials that won't weigh you down in the heat of battle.
Convenient on-ear volume and mute controls, strategically placed along the left ear cup, let you adjust audio on-the-fly without pulling you away from the game.
All of this sounds very impressive on paper, but does it live up to the hype? The answer is simple, yes it does. During my experience with the device I tested nearly every facet of their claims and simply put they all rung true.
Now there is no denying that I am a PC purist, however, I simply had to put the multi-platform claim to the test.
I used the device on my partner's Switch and my long forgotten PS4 and it performed remarkably, especially when it came to giving me an edge in high-stakes shooter games.
The sound quality is nothing short of remarkable and really is well rounded, making it just as good for listening to your favourite songs as it is for gaming.
It being in my care and all I made sure to not abuse it as much as my usual pair of headphones, however, that didn't save it from a few drops from the table and to my surprise scratching and damage was almost non-existent.
Overall, I'd highly recommend this device to anyone looking for their next pro-gamer headset.
Related stories
Top stories