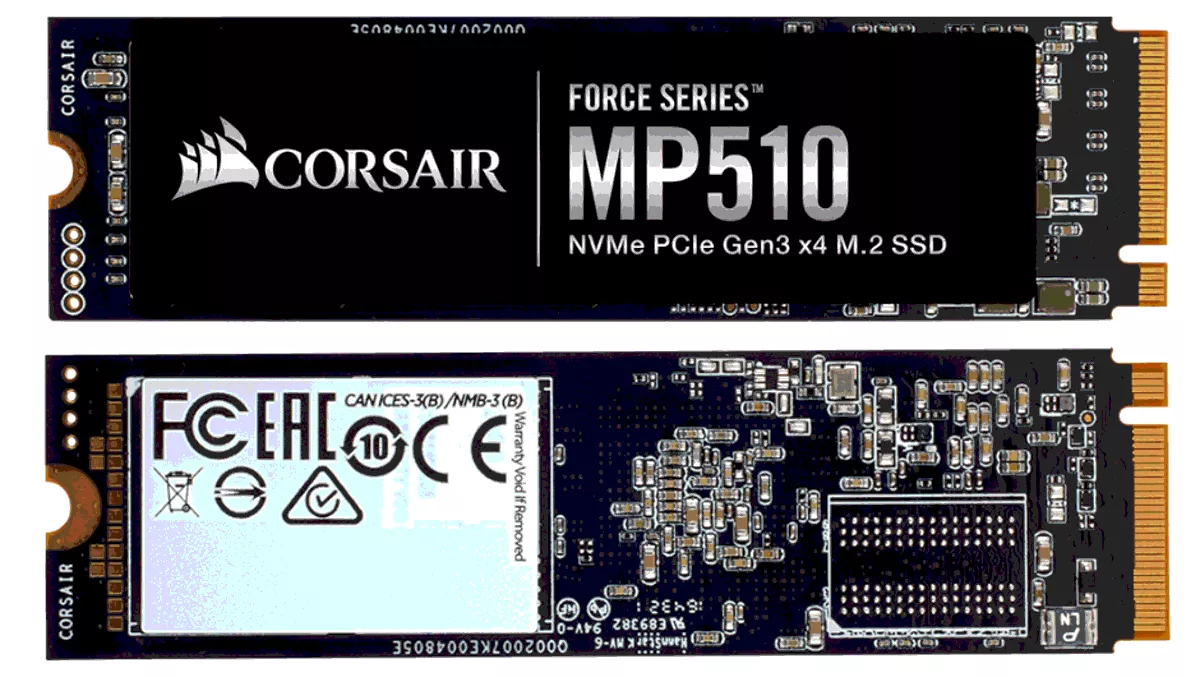 Hands–on review: Corsair's latest MP510 NVMe SSD defies expectations
FYI, this story is more than a year old
Corsair has just released its latest NVMe SSD hard drive, the Force MP510 NVMe PCIe M.2 SSD.
Corsair positions the MP510 as a high-performance storage device to get an unsurpassed experience in DIY cases, mini ATX systems, and other motherboards supporting NVMe.
It features a third-party Phison controller, which isn't found in many other NVMe drives.
The MP510 is available in four different capacities – 240GB, 480GB, 960GB, and 1920GB and promises 3,480MB/sec sequential read speeds, and up to 3,000MB/s sequential write speeds.
Phison touts its PS5012-E12 as its fastest solution that offers high performance for content creation and PC DIY.
What it did well
The all-new Phison extreme data performance controller performed surprisingly well, delivering the promised read and write speeds when I tested it with loading Windows 10, opening an Adobe Photoshop programme, and decompressing a .zip file.
Windows users will need to enable disk write caching in Windows to obtain the advertised write speeds, but the process was relatively straightforward.
I found that the MP510's compact M.2 2280 form factor offers a high level of flexibility, allowing gamers to inject a level of performance in their device of choice, fitting directly into a laptop or motherboard.
Another thing the MP510 did quite well was the thermal management on the MP510 channelled heat away from the PCB, keeping the air circulating well around it to maintain its level of performance.
For the price point of the MP510, its high-density 3D TLC NAND is not the fastest SSD in the market, but it provides a good balance of performance, endurance and value. The MP510 comes with Corsair's trademark five-year warranty, which is pretty standard for NVMe drives out there.
What it could have done better
The MP510 can be managed via the CORSAIR SSD Toolbox Software, which enables advanced drive controls from the desktop including secure erasing and firmware updates.
With most software programmes today going for a more minimalist look, I found SSD Toolbox slightly clunky and overdue for an update in the user interface.
Verdict
The MP510 is a solid, reliable SSD drive to give a quick boost to your aging machine or that extra bit power to your gaming rig.