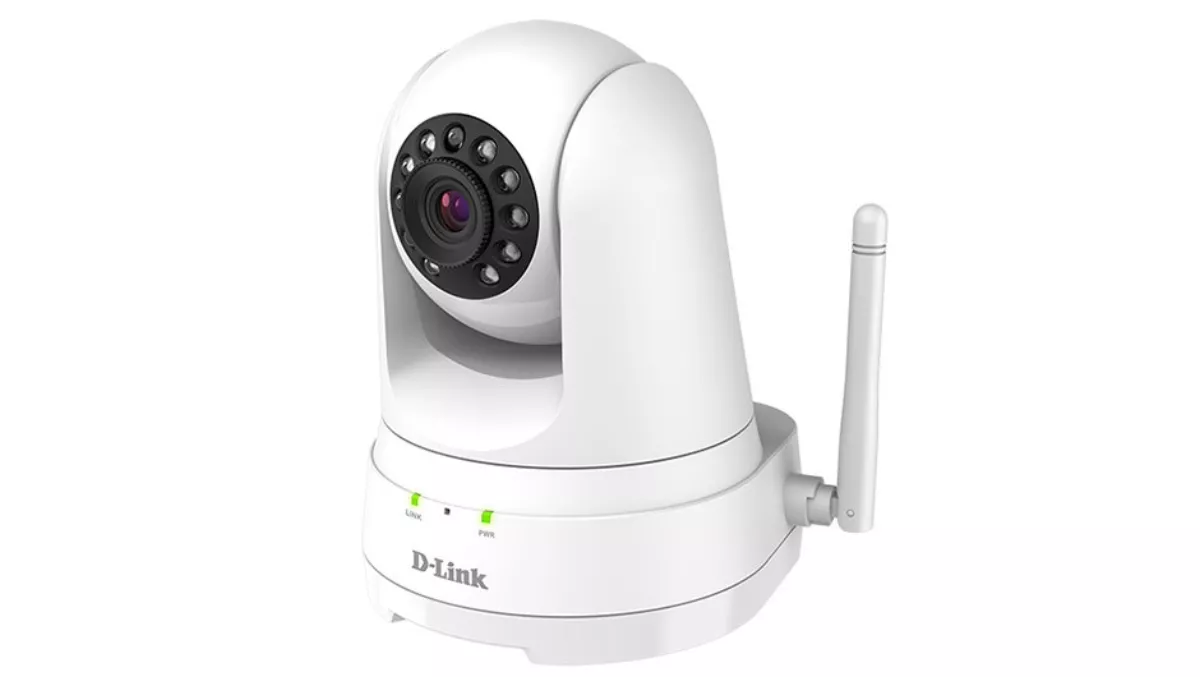 Hands-on Review: D-Link DCS-8525LH security camera
By Darren Price,
Wed 31 Oct 2018
FYI, this story is more than a year old
D-Link provides a professional video surveillance solution at a consumer price.
The peace of mind provided by today's Wi-Fi security camera systems is remarkable. D-Link have a camera for everyone. From the tiny, inconspicuous, DCS-8000LH Mini HD Wi-Fi Camera to the wide angle of the DCs-8100LH and DLC-2530L. For a relatively small amount of money, you can have an easily accessed network of surveillance cameras, requiring no wiring other than a nearby domestic power socket.
The D-Link DCS-8525LH Full HD Pan & Tilt Wi-Fi Camera adds a remotely-controlled camera to their range.
The camera has a full 360-degree range of movement horizontally and approximately 270-degrees of vertical movement. The lens, itself, will pick up a 114-degree field of view. Basically speaking, the camera can see everything all the way around it.
The camera comes with a mount for fixing on the wall. You can also invert the camera for complete room monitoring from ceiling level.
The camera supports cloud recording but there's a slot for an optional Micro SD card for local recording. There's also an Ethernet port for wired network connectivity.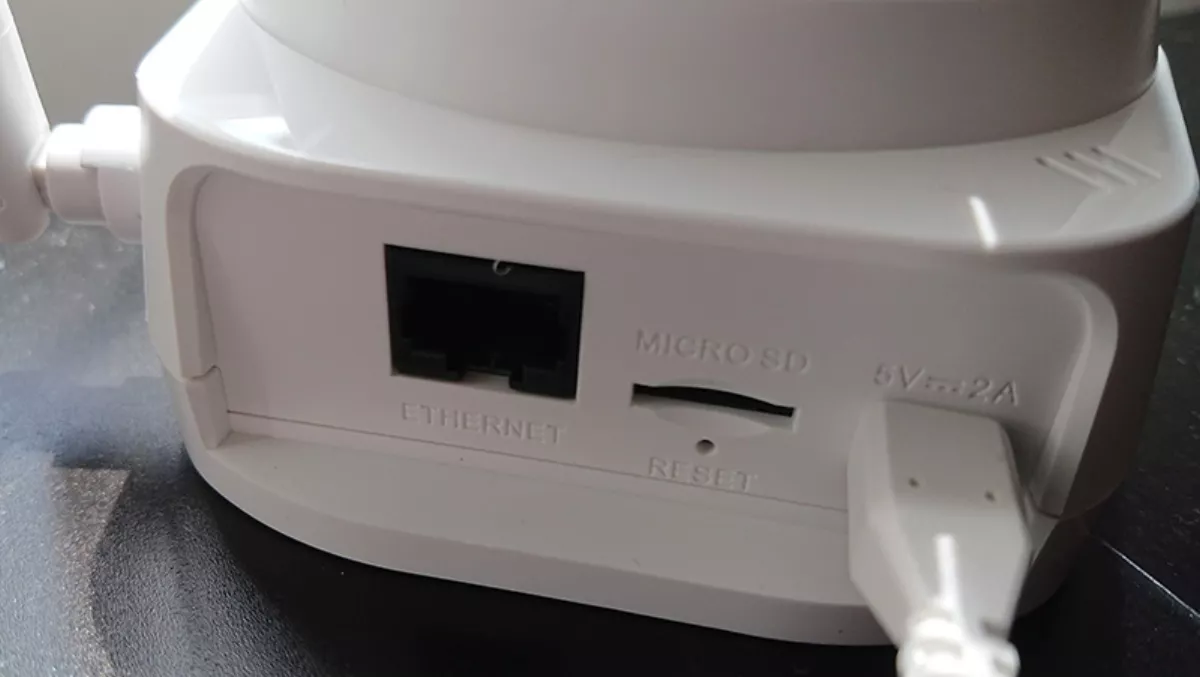 Motion and sound detection can be used to trigger video recordings, with audio. The there's a built-in speaker and mic for two-way audio. Perfect way to surprise the kids, the wife or burglars.
D-Link's tried and tested myDlink app provides the setup, monitoring and control of the camera. As usual, all it takes is a scan of the QR code included in the box and within moments the device is connected to your network.
Unfortunately, the camera does not work with the web-based version of myDlink, which is a shame. You need an iPhone or Android phone to remotely view and control the camera.
Controlling the camera is easy. Just as with other myDlink-compatible cameras, you connect to the camera via the app on your mobile device. By default, swiping the camera display moves the camera in that direction. The movement control is super-sensitive and it's easy to completely overshoot your intended target. Still, I found swiping easier than the alternative button-tapping method. Pressing and holding the microphone button, until it goes green, activates the speaker function.
The full HD camera also has an automatic night vision mode. As with other D-Link cameras, you can switch from 50hz to 60hz to eliminate any unwanted flicker from fluorescent lights.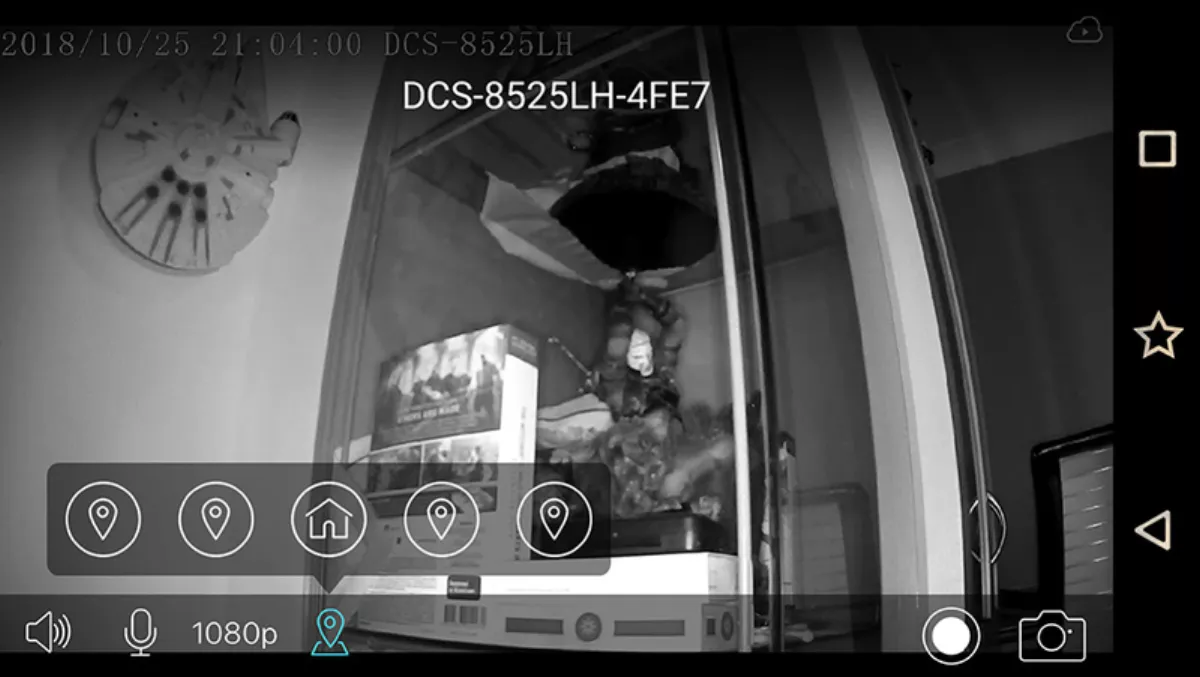 The video quality is great and if you use the D-Link cloud storage, you'll not only be able to remotely access the camera, but also any recorded video that was triggered by sound or movement. The camera's functionality is extended by its compatibility with Google Assistant, Alexa and IFTTT.
At NZ$299.99 the D-Link DCS-8525LH Full HD Pan & Tilt Wi-Fi Camera isn't cheap, but it's a lot cheaper than commercial surveillance cameras with similar functionality. The level of remotely operated control and peace of mind offered by the camera makes it an essential addition to your home security set-up.