Partner content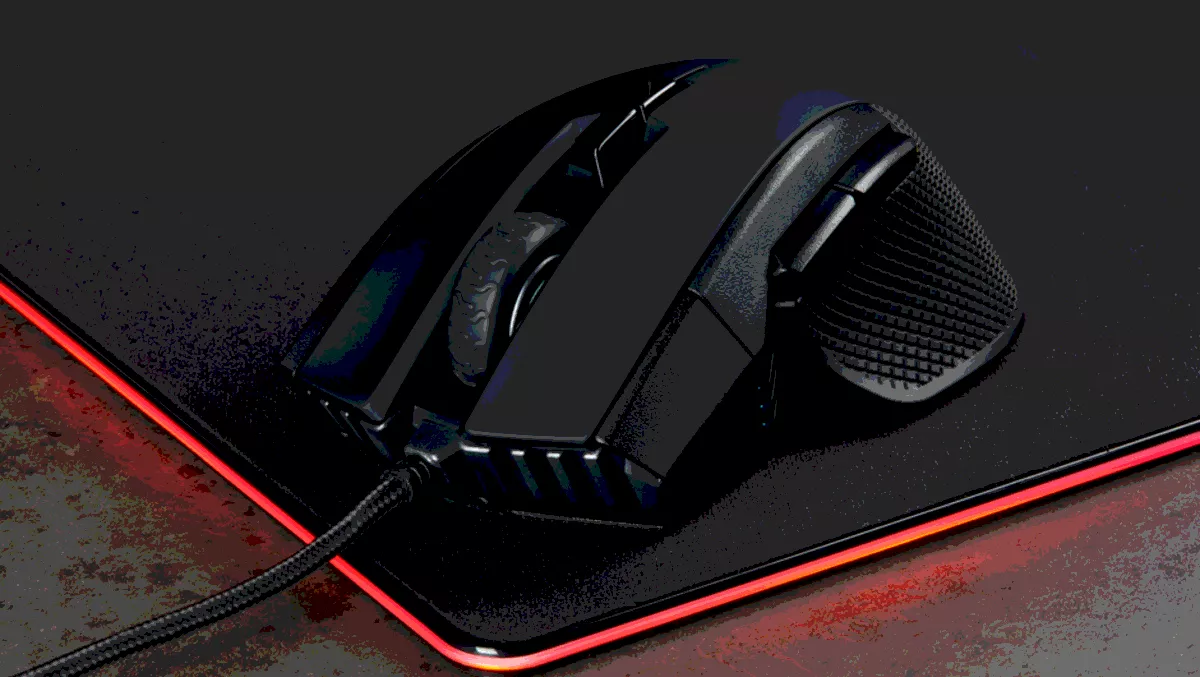 Hands-on review: Flex your IRONCLAW with this Corsair gaming mouse
FYI, this story is more than a year old
There's nothing like a long weekend and a staycation to get your game on, but even for casual gamers, gear can be the difference between getting the shot – or getting shot.
Corsair's IRONCLAW RGB gaming mouse has been engineered for first-person shooter (FPS) and Multiplayer Online Battle Arena (MOBA) environments. The Ironclaw's box proudly promotes the idea of being a control freak with this mouse.
With a cry of vengeance and my control freak face on, I put this little beauty to the test on some classic FPS games. I then handed the mouse to my better half so he could try it out on the latest FPS blockbusters.
Look and feel
Corsair says the matte black Ironclaw is designed for larger hands and palm grip, but it feels just as comfortable in smaller hands - even when playing for long periods. If you suffer from sweaty palms during those intense gaming moments, the textured grip means you won't be fumbling to move the mouse.
My other half seems to have a literal iron claw, noting that the textured grip started to make indents in his hand – which was an insight into how intense his gameplay gets in Battlefield V. I don't tend to hold mice so firmly so it wasn't an issue for me.
Unlike other gaming mice, the Ironclaw is refreshingly light, weighing in at 105 grams. It's a wired mouse that plugs into any USB 2.0 or above port, so that shaves off some of the weight that other wireless and weighted mice on the market may carry.
A closer look at the bells and whistles
The two thumb buttons on the side can be programmed for different functions (if the games support it), for other games there's a default action. This is all thanks to onboard profile storage. For example, in Far Cry and Borderlands, the buttons can help you switch between your guns and/or bows and other equipment.
There are also a couple of buttons nestled below the scroll wheel that let you change DPI sensitivity. The optical sensitivity can be bumped up to 18,000 DPI.
The scroll wheel itself is generously large – it didn't take me long to get used to the wheel's traction and feel. If you're used to large, quickly-rotating scroll wheels you'll have no trouble adjusting. My better half noted that the scroll wheel is not really suited for RPG games (he tested the Ironclaw out on Path of Exile, as well as other standard FPS games).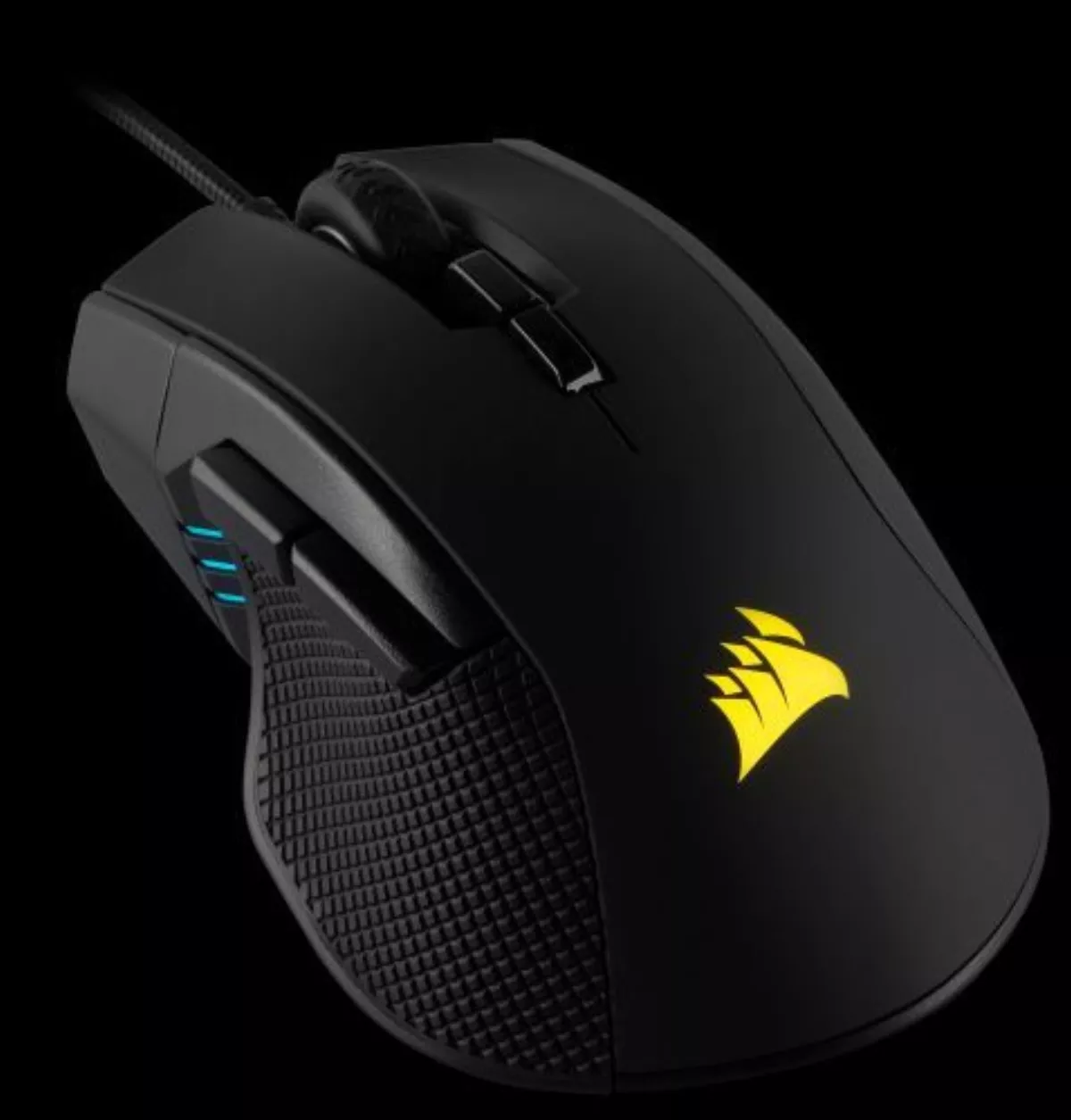 And of course, the Ironclaw can be decked out in custom RGB lighting if you download Corsair's iCUE software. If you don't have the software, the mouse will just pulse in a standard RGB lighting fashion.
The iCUE software also provides a surface calibration utility that essentially evaluates the surface that your mouse is sitting on (mousepad, desk, etc) and optimises the mouse's sensor to compensate for it. The Ironclaw is also pre-calibrated for a number of Corsair mousepads.
The verdict
Between the competitive gamer and the casual gamer in this house, we concluded that Corsair's Ironclaw mouse is comfortable, practical, and a worthwhile piece of kit for gamers who love precision but don't necessarily want a dozen buttons clogging up their mouse. It's light, it's sleek, and it gets the tick of approval from the two keen gamers in my household.
Want to get your hands on Corsair's Ironclaw RGB gaming mouse? Click here for all the details on Corsair's official website.
Related stories
Top stories