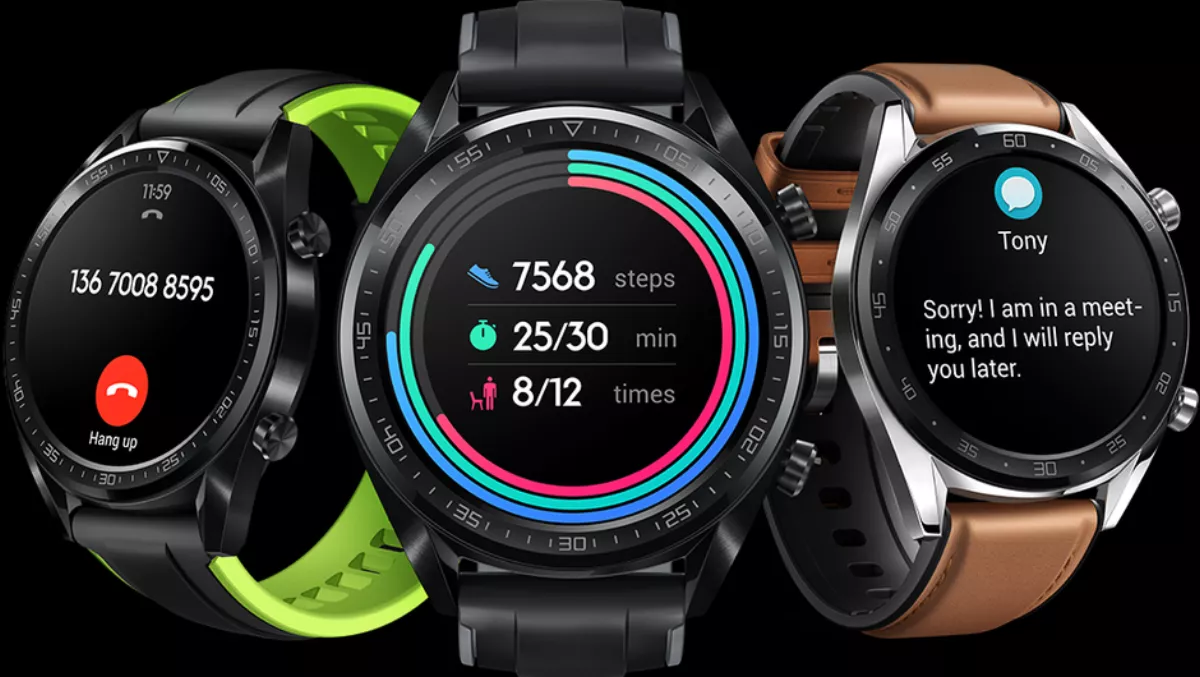 Hands-on review: Huawei Watch GT
FYI, this story is more than a year old
I must admit that smartwatches have never really appealed to me. When the technology first became popular, I wasn't interested in purchasing one whatsoever as I didn't want to be permanently connected to my smartphone. After using Huawei's new Watch GT for the past three weeks, however, I must admit that I've changed my mind.
The Watch GT is as much of a smartwatch as it is a fitness tracker, all whilst wearing a stylish suit.
It's incredibly easy to set up - first, you need to download the Huawei Health app through your app store then simply sync the watch to your phone and you're ready to go.
The screen is a 1.39" AMOLED display, which is crisp and easy to see in bright sunshine. As with most smartwatches, the watch face is customisable and Huawei include 14 faces out of the box.
At just 10.6mm in thickness, it's quite sleek compared with a lot of other watches on the market and with a weight of just 65.7g, it's lighter than a lot of the competition, too.
The watch sports a removable leather strap with silicone on the underside to help with any excess sweating.
This moves me nicely onto one of the best uses for the Watch GT - fitness tracking.
Like a much better-looking Fitbit, it accurately tracks your heart rate throughout the day, as well as your steps. There are modes which allow you to track numerous types of exercise including swimming, cycling and climbing. To aid your active lifestyle, the watch is also fitted with 5ATM waterproofing.
The battery life is excellent. In fact, I've only had to charge it twice in the three weeks I've been using it. Compare this to some of the more expensive smartwatches on the market, and this absolutely blows them out of the water.
Because of this, the sleep tracking on the watch is genuinely usable. It measures deep sleep, light sleep and REM sleep, as well as the amount of times you wake up in the night. It also provides you with tips and tricks to help increase your sleep quality 'score'.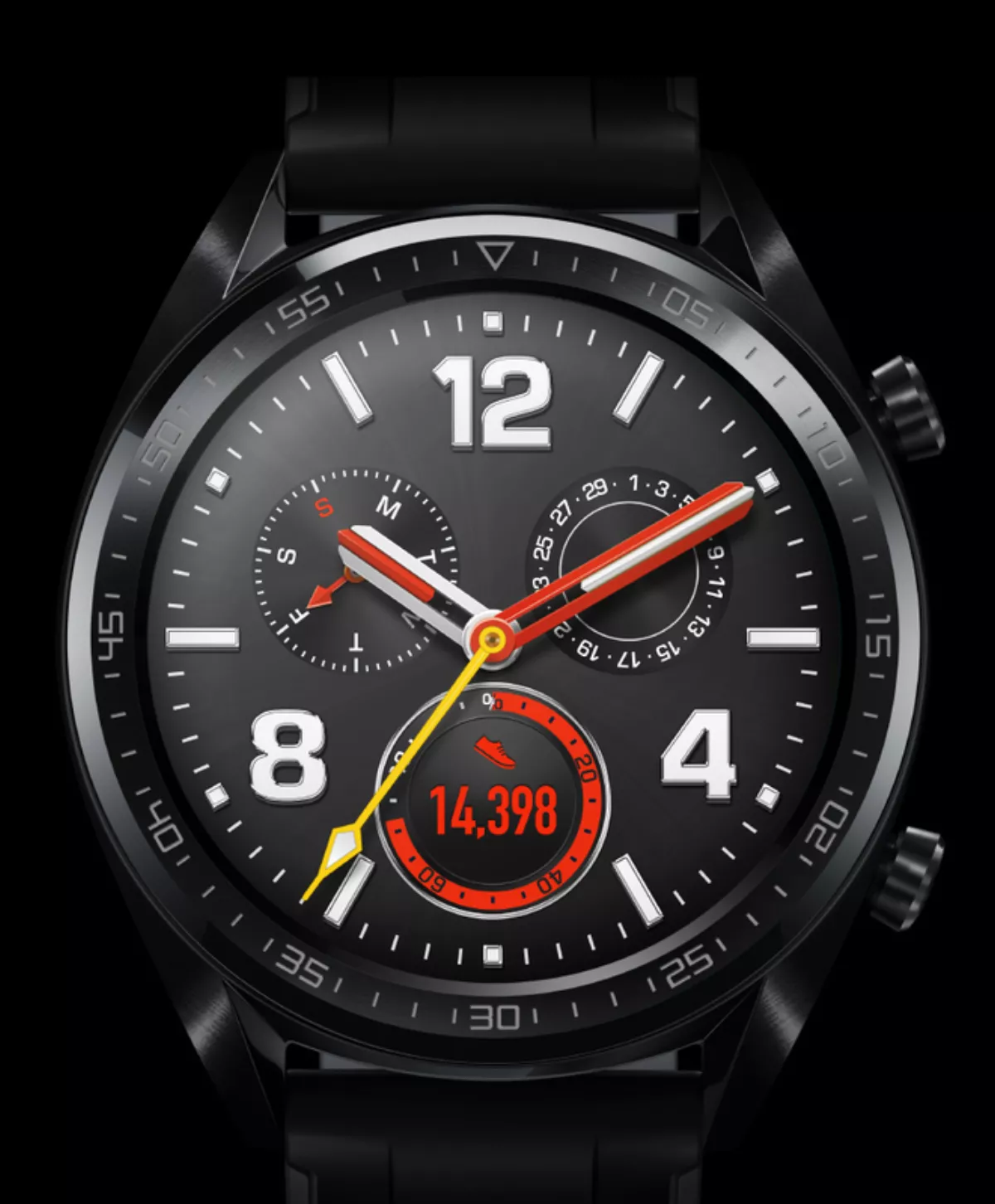 For everything the Watch GT does well, there are a number of negatives that might mean this smartwatch isn't for everyone.
Huawei's decision to use their own operating system means that there's a lack of customisation on the device, including the aforementioned watch faces.
There's no third-party access to the watch, meaning we'll have to wait and see if Huawei release any significant updates or new faces in the near future.
Flicking through the screens and menus can feel like a chore due to the jittery feel of the device. However, if you're anything like me you'll be happy viewing your progress and goals through your smartphone at the end of the day.
When notifications come through, your wrist buzzes but there's no speaker. This suits me as it's non-obtrusive, but it would be nice to have the option of hearing a 'ping'.
Similarly, you're unable to respond to your notifications through the watch itself, which I imagine would turn a lot of people off the thought of purchasing one.
For the majority of app notifications, a generic blue logo flashes up on the screen, meaning it can be quite hard to differentiate between a lot of your alerts throughout the day.
There's also no cellular connectivity, nor is there WiFi functionality or the ability to make contactless payments through the Watch GT.
Verdict
I've thoroughly enjoyed my time with the Watch GT. It's converted me from being anti-smartwatch to someone who's genuinely considering buying one.
The battery life alone means the watch can compete with Fitbit in the fitness tracker market, and at a price of around $300 it's a much cheaper option than some of the more premium devices from Apple, Garmin and Samsung.
Related stories
Top stories