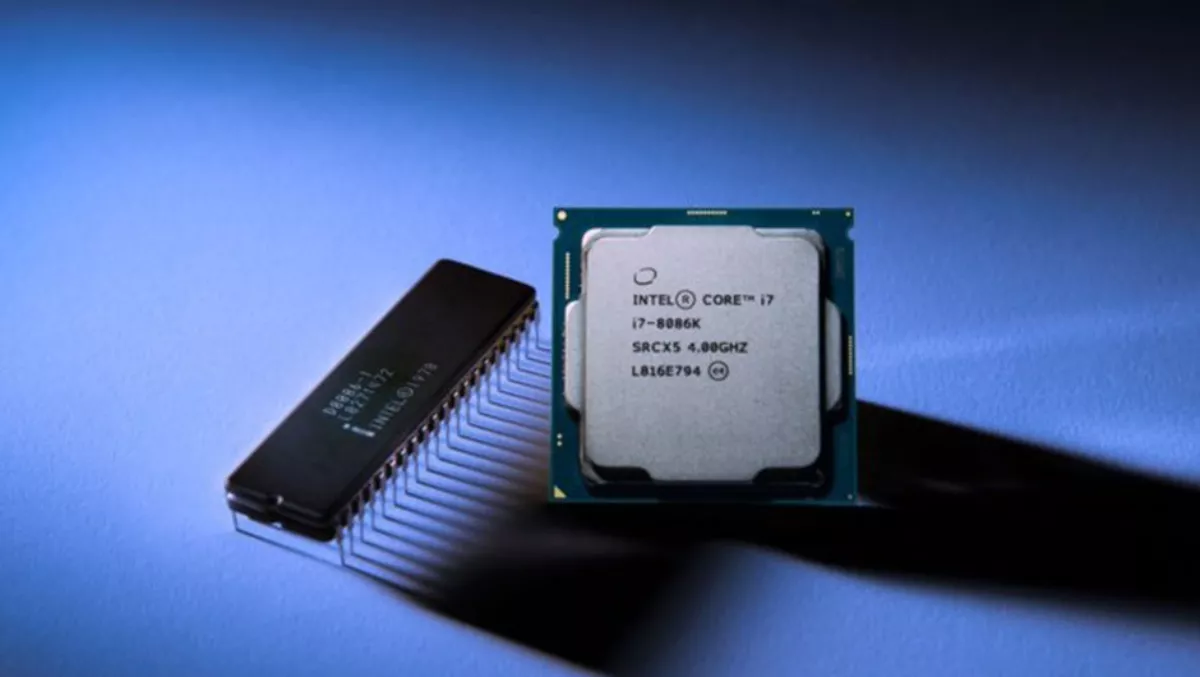 Hands-on review: Intel Core i7 8086K Limited Edition
FYI, this story is more than a year old
Whilst I've seen commemorative coins and stamps, I've never seen a commemorative CPU.
Intel's Core i7 8086K is exactly that. The special edition chip celebrates 40 years since the launch of the original 8086 processor and 50 years since the founding of Chipzilla.
Back in 1978, Intel's 8086 processor was a game-changer, paving the way for the PC industry that we know today.
The Core i7 8086K is the first CPU to break the 5GHz barrier at stock, without overclocking. Which sounds cool and, kind of, is. But, really, it's just a re-badged 4.7GHz Core i7 8700K CPU boosted by 300MHz.
The 300MHz the 8086K has over the 8700K is massive compared to the 5MHz clock speed of the original 1970's 8086. Today, anyone can sneak 300MHz extra out of a modern CPU.
Being identical to the 8700K, the 8086K has six cores and 12 threads. Intel's specs list the 8086K a having a base clock of 4.00GHz and a turbo frequency of 5.00GHz. Compare that to the 8700K's 3.7GHz base/4.7GHz boost and it looks like you are getting a winner.
Further breaking the illusion of being something special, the i7 8086K is only running at 5GHz on one core. Core 2 boost to 4.6GHz, 3 to 4.5GHz, 4 - 5 to 4.4GHz and 6 to 4.3GHz, identical to those of the $100-odd cheaper 8700K.
It would be fair to say that the 8086K is a just golden sample 8700K. Which makes the CPU a bit more interesting if you fancy overclocking it a bit. Here at FutureFive we have Core i7 8700K running rock solid with a boost clock of 4.9GHz, across all cores, courtesy of the AI overclocking features of the Asus Strix Z370-F motherboard.
The 8086K, unsurprisingly, uses the same motherboard socket and chipset as the 8700K. So, it was an easy to swap over to the new CPU.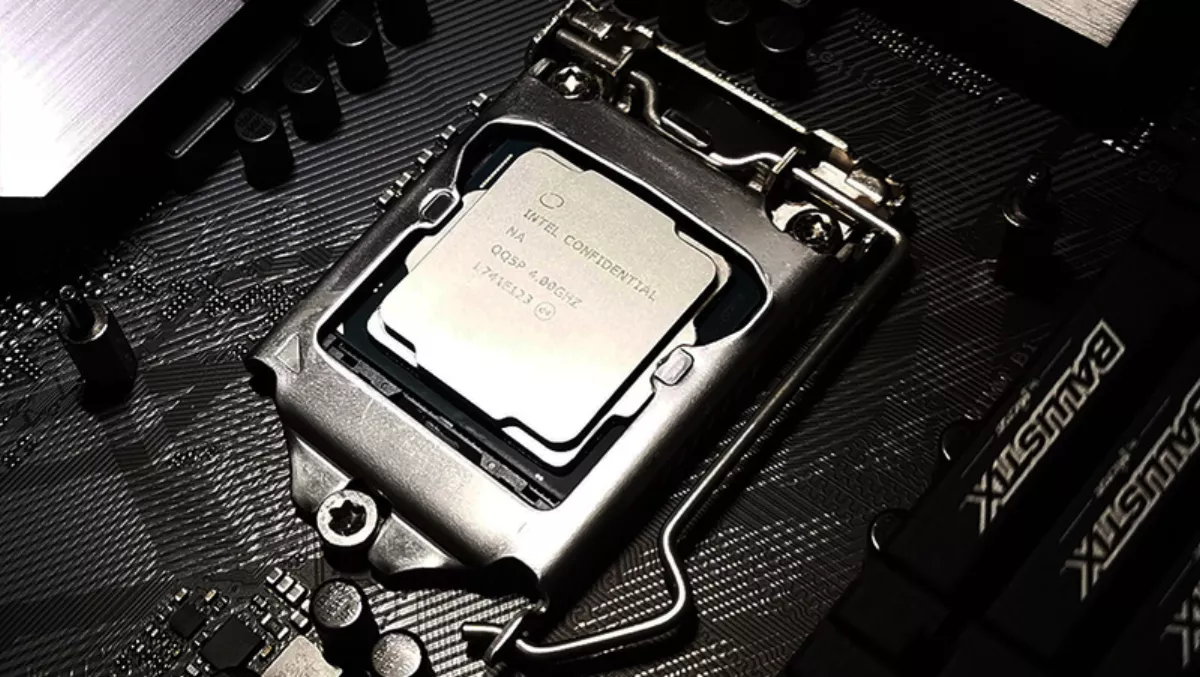 Using the same Asus AI overclocking tools, the i7 8086K settled down nicely with a 5.1GHz boost clock across all cores. 5.2GHz is probably achievable with a bit more patience/time and some voltage tweaks.
The basic 5.2GHz overclock isn't much more than the 4.9GHz I'm getting from an 8700K, but it is a reasonable increase from the stock speeds of an 8086K.
It's still not really a worthwhile upgrade for 8700K owners, but you are getting a little more for your money if you pick up an 8086K CPU. In reality, though, apart from synthetic benchmarks, you not really going to discern much of a real-world performance increase.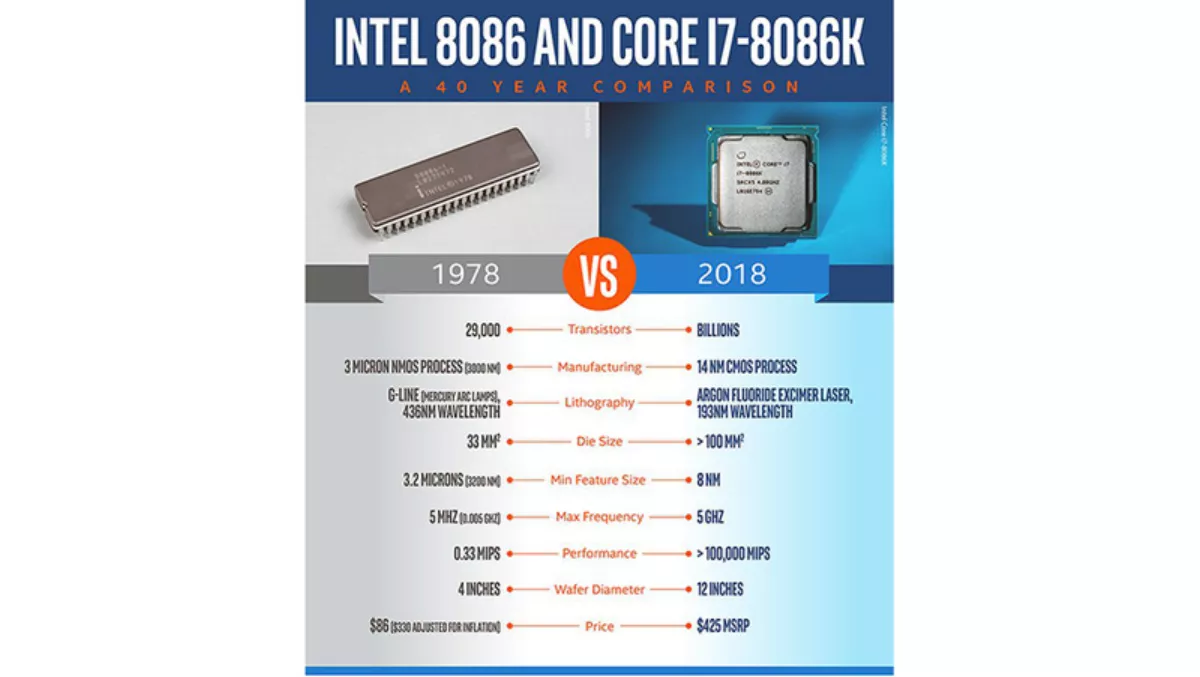 The CPU uses an Intel UHD 630 for on-board graphics, not that most enthusiasts will care about that. The specs boast 4K support at 60Hz, with both Direct X 12 and OpenGL 4.5 capabilities, but I wouldn't try running anything other than the most rudimentary application without a dedicated graphics card.
As with the i7 8700K, the max supported memory is 64GB of DDR4-2666. We tested this with DRR4-3200 on an Asus Strix Z370-F Gaming motherboard using the Intel XMP settings and it ran fine.
The Intel Core i7 8086K is not a ground-breaking piece of kit, nor is it a worthwhile upgrade for existing i7 8700K owners. For the average user, the $100 premium over the 8700K just isn't worth the money, either.
Overclockers building a new rig may find the extra headroom offered by the 8086K a worthwhile investment. Also, there are only 50,000 of these CPUs out there, so if you've got a soft spot for your old Wintel PC, it's possibly your last change to nab a "x86" CPU and run it in your PC.