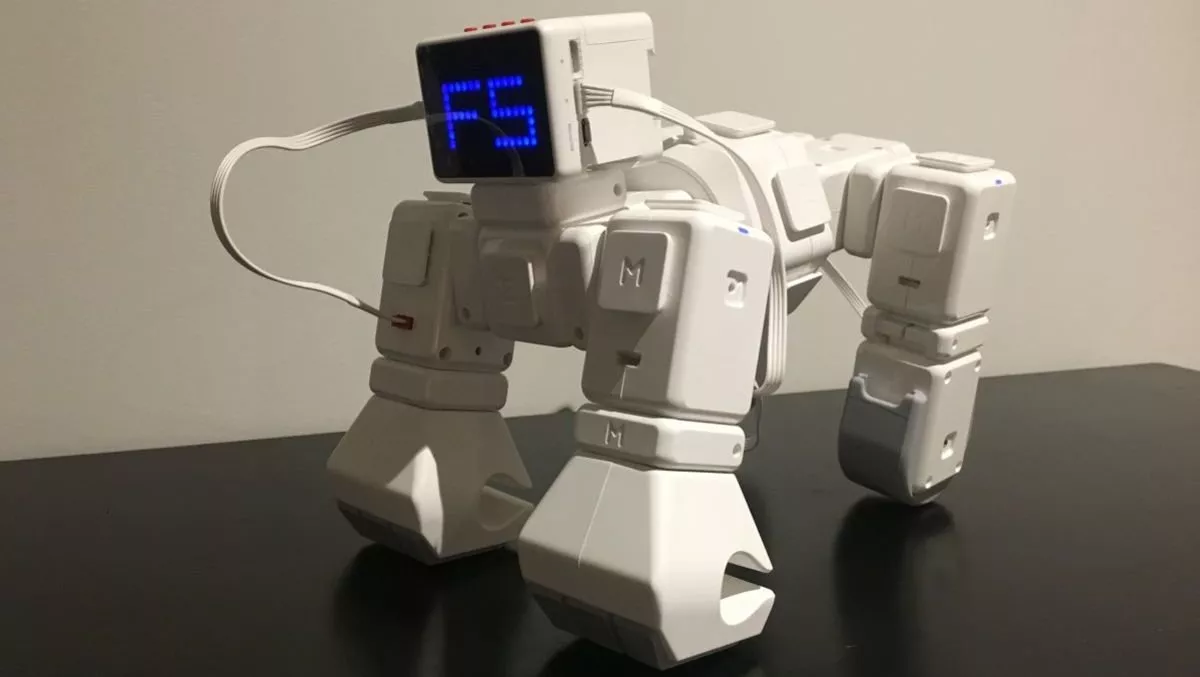 Hands-on review: Makeblock Motionblock
FYI, this story is more than a year old
Having never used a programmable robot kit before, I was rather apprehensive when I found out I'd be reviewing Makeblock's new product: Motionblock.
Designed to help encourage the next generation towards programming and to introduce them to science, technology, engineering, the arts, and maths (STEAM) - this relatively new sector continues to grow with Makeblock being one of the leading names within the industry.
Competing against well-known manufacturers like LEGO and DJI, Makeblock certainly have their work cut out for them, but after using the Motionblock kit I found myself genuinely excited to learn and build.
Out of the box
My apprehension quickly disappeared upon opening the box.
There are two smaller boxes within the main box, each containing hundreds of parts to assemble accordingly.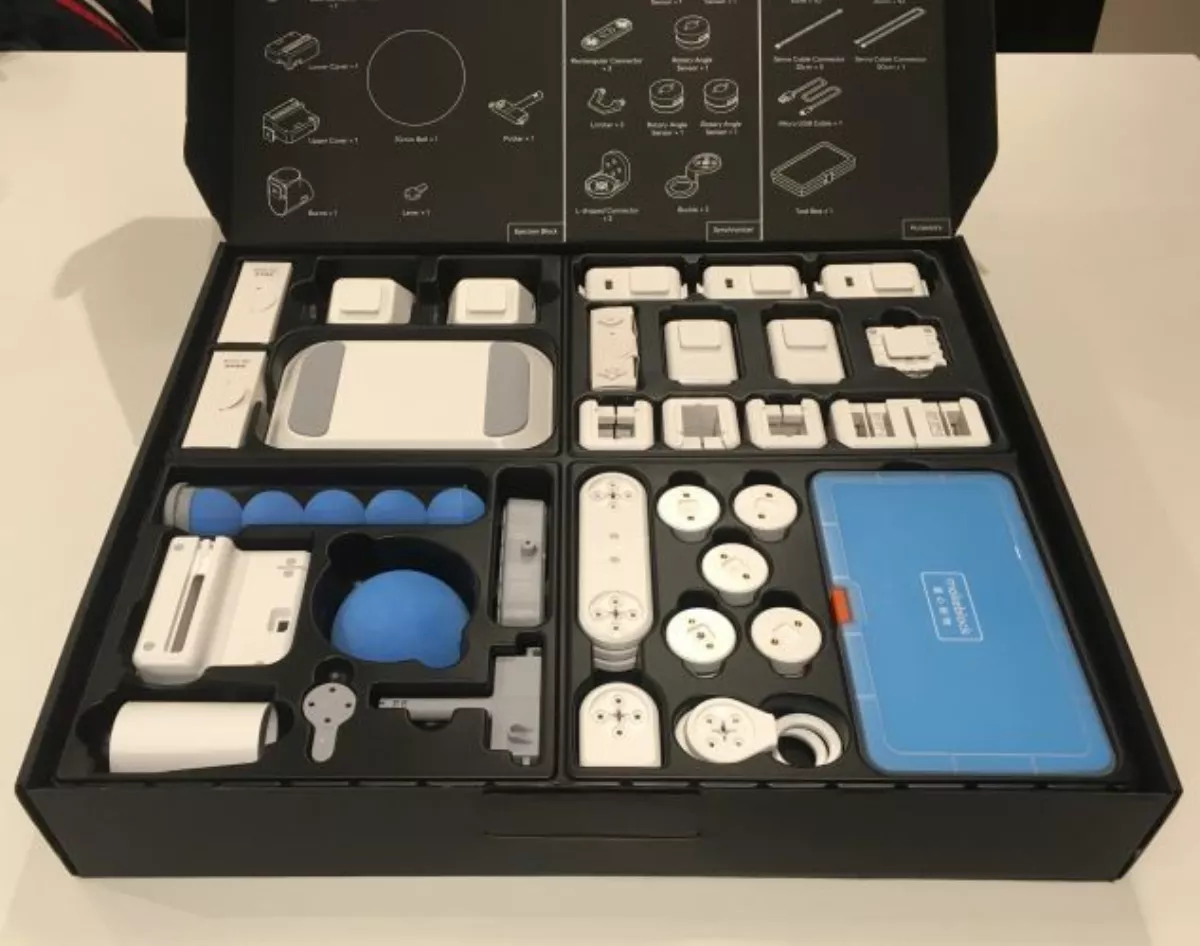 Unlike some similar kits, everything needed to build your robots is included in the box, including a handy tool kit featuring a screwdriver and a variety of different sized screws.
Despite the amount of pieces included, everything was well organised and easy enough to find.
Overall, there are 10 different robots to build, divided into two segments - 'Mechanical' and 'Bionic'.
Besides the dog, other robots you can build include a footballer, a fighter, a robotic arm and even a snake.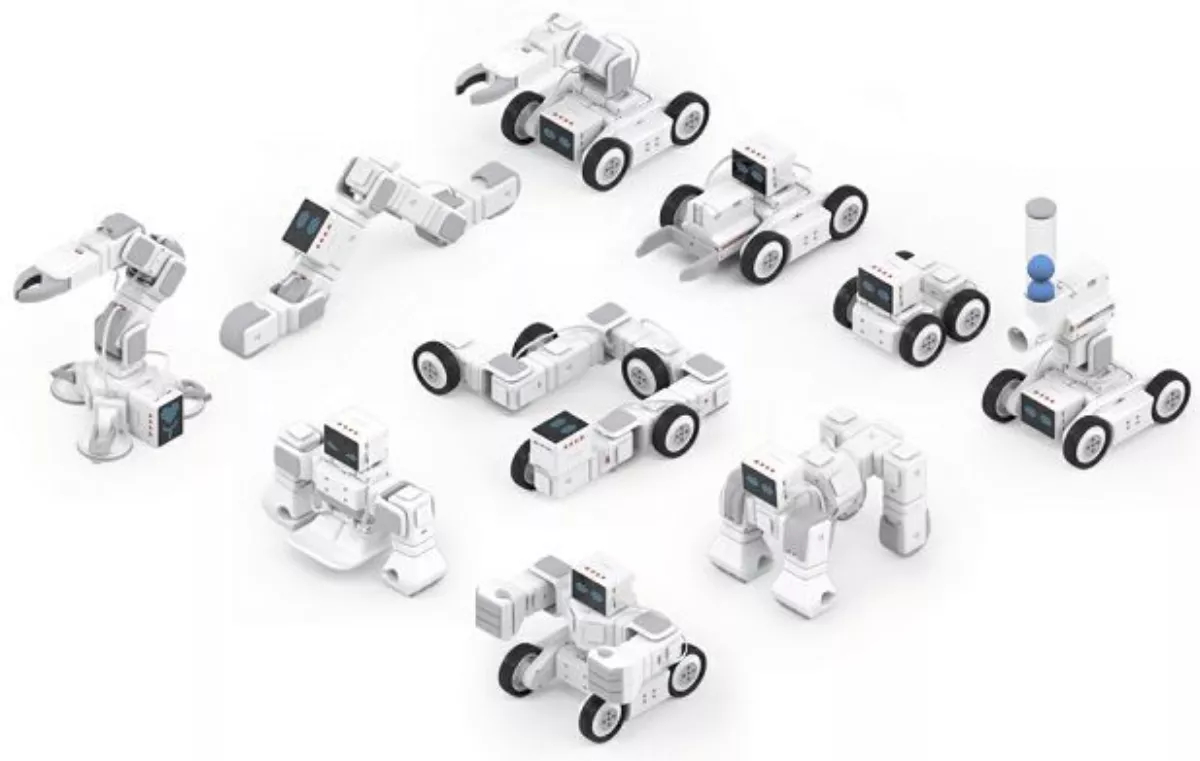 After downloading the Makeblock app (available on both Google Play and the Apple Store) all I had to do was select the Makeblock product I was using and then select the robot I wanted to build. I opted for the dog, because everybody loves dogs.
Considering that the product is priced at $499 USD, it would have been nice for the Motionblock to have its own app tailored towards this particular product - it would have made navigation that little bit easier.
Building your robot
The app gives you step-by-step instructions to build the robot of your choice. It was nice to see an accompanying animation to show exactly what goes where.
There was some initial confusion when I started, as I found the names of some of the pieces didn't match what was said on the app.
With that being said, going through each of the 98 steps was fun and engaging. I found myself transfixed for a good couple of hours, complete with flashbacks to my childhood when I used old fashioned LEGO blocks to build whatever my imagination designed.
Building the dog used five of Makeblock's high-performing 'servos', which help power the robots. They allow for maximum torque of 25kg.cm and 360 degrees of continuous rotation, ultimately making the robot's movements as lifelike as possible.
The Motionblock comes with five 'modules' which allows your robot to function. The dog required the 'rotating module' which doubled as its torso.
The Master Control, or the dog's head in this build, is aptly the brain of the robot and allows you to record motion. It is what connects to your phone via Bluetooth to allow you to control your creation.
A small issue I had with the Master Control itself was that you have to remove the battery and charge it in a separate cradle, rather than the 'brain' itself.
The one thing I found the kit was missing, and I really can't understand why it wouldn't be included in the box, was the Makeblock Bluetooth Dongle. This is available for $15 USD on the company's website and is used to wirelessly transfer program (code) to your robot.
Coding
The Makeblock app allows you to use directional controls to move the robot, and the dog also had three pre-programmed mechanics. You can make it sit, lie down, and cock its leg. You can also draw a custom face for your dog.
The possibilities with Motionblock are almost endless. The real fun lies after you've made the robot and you start to customise it and make it your own via coding.
I'd like to think that if I had a Motionblock when I was younger, I'd have maybe gone down a different career path. I've always had a fascination with technology and I always wanted to learn how to code but I never found the time.
Another app, mBlock (also available on Google Play and the Apple Store), allows even people of my skillset to learn the basics, and the idea is to help ease the next generation into coding by playing games. If using on the PC with the Bluetooth dongle, you can also convert your Scratch code to Python with one simple click.
Verdict
Although the box says '14+', I can't help but think that anybody with even a remote interest in technology would find the Motionblock engaging and fun.
As children, we all loved to imagine, create and play. Over the years, many of us lose that interest but I think it's still within us somewhere.
I genuinely believe that these products are great educational tools that can help spur a genuine interest in STEAM and help to inspire the next generation.