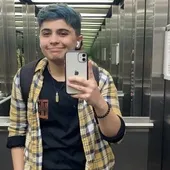 By Lama Farhat, Publisher - EMEA
Four years after its original release in 2015, the Apple Watch has become a must-have for Apple enthusiasts. This year Apple released the Series Five Apple Watch alongside the iPhone 11 line in September. Is it the best Apple watch yet? Should you upgrade from your series two, three or four? Here is what I found out after wearing the Apple Watch Series 5 for a month.
The design
By looking at it, there is no difference in the design between the Apple Watch Series 4 and 5. They look exactly the same. Apple kept the same 40mm and 44mm screens we have all grown to love. This year, however, the Apple Watch is finally customisable.
This means that we are no longer bound by the stock colour combinations. Apple introduced the Apple Watch Studio that gives consumers full control over personalising their Apple Watch. You can pair any band with any case to create the perfect watch. I found it actually quite fun to customise the watch that way.

Apple has also introduced new Nike bands and watch faces for that perfect Nike look.
Apple Watch Series 5 also runs WatchOS 6 that introduced new watch faces and customisations that changed the way the Apple Watch looks. My favorite is the Numerals Duo face. The colours are highly customisable that I was able to match them with whichever band I was wearing.
Always-on display
The always-on display is the star of the show this year. It was the biggest change between the Apple Watch Series 4 and 5. In the past, you would have to raise your wrist for the display to turn on. This year, as the name suggests, the display is always on. In the beginning, I didn't like the idea. I had concerns about privacy and about how it would work but now that I have had it this way for a month, I do not think I can go back.
Apple does a great job optimising the always-on display. When you are not looking at your watch, the watch blurs all the sensitive information like text messages and notification and keep only the time. The way this looks is different depending on the face you are using.
It also allows you to see your exercise stats while exercising without having to twist your wrist which proved to be quite useful. It is really motivating to be able to glance at your progress anytime you want.
Health features
One of the Apple Watch's biggest selling points is how it can help users take better care of their health. The optical heart sensor has been available on all Apple watches since the very beginning; however, last year, Apple added an electrical heart sensor.
These two sensors give the Apple watch the ability to detect high and low heart rates as well as irregular rhythms and give the user a notification. The watch also has the ability to perform an ECG, Unfortunately, this feature is not available in New Zealand so I couldn't try it.
Apple also introduced Cycle Tracking as a part of the health options for this year. This is a great addition to the Apple watch that makes a big difference. The Cycle tracking option gives women an easy one-click system to track irregularities and symptoms. The app also gives out notifications to make sure you are prepared. It is a great way to discreetly glance at your period tracking right from your wrist.
The other addition to the health feature this year was the new Noise app. This app encourages users to be proactive about their hearing health. The app used the microphone in the watch to analyse noise levels in your surrounding and notify you when it is hurting you. I am yet to receive a notification from it, but I am assuming that is a good thing.
Activity tracking
The Activity tracking option in the Apple watch series five is literally life-changing if you listen to it. Apple uses the three-ring method for tracking activity. Each ring focusing on one of three aspects: Move, Exercise and Standing. This system is very effective as every day you WANT to close all three rings.
The Apple watch is designed in a way that holds your hand all throughout the day to help you achieve these goals. It sends you hourly reminders reminding you to stand up and walk around for a minute. It sends you a personalised notification telling you that you can still make it if you are behind your usual schedule or encouraging you to reach new highs if you are ahead.
The app gives you these beautiful medals every time you achieve something new. While this may seem silly, it is actually very effective if you are trying to get healthy. The Apple Watch can also track your steps if that is the system someone likes, however, unlike Fitbit, you have to enter the app to see that number.
The Exercise app can automatically recognise exercises. It also gives you the ability to log in your favourite workouts. From Yoga, to Cardio, Rowing to even exercise video games, the Apple watch recognises it all.
Cool additional features
There are many cool things about the new Apple Watch Series 5 that do not fit in the categories mentioned above so I will list them here:
It can connect to your Air Pods allowing you to go on a run while listening to music from your watch. This means you can leave your phone behind and be free to focus on the exercise.
It allows you to take calls, answers text messages, check tweets and interact with many notifications right from your wrist.
You can access the App Store from the watch directly.
It has a whack-a-mole game that can be downloaded from the App store! This comes in handy if you go to the bathroom and forget your phone.
If you ask Siri "what song is this?", Siri will answer you
Siri can be used for web searches that then allows you to browse web pages from your wrist.
The verdict
The Apple Watch Series five does everything you would expect from a smartwatch and more. It helps you understand your health more and it can be a great tool to improve lifestyles.
If someone doesn't own an Apple Watch (or own a series three or older models), then the Series 5 is a must-have for anyone who aspires to be connected and healthy.
If you own a Series 4 Apple Watch, I would advise you to wait and see what Apple does with the Apple watch next. While the new features and the Always-on display are amazing, I am not sure they might not be worth it for you.