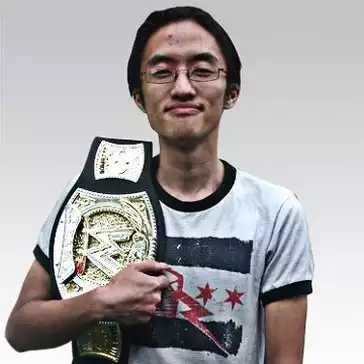 By Damian Seeto, Gaming Contributor
In 2016, Sony dived into some new territory by releasing the first PSVR system for PS4 and PS4 Pro. Unlike the PC's Oculus Rift or HTC Vive, the PSVR was a cheaper entry-level VR system suitable for casual gamers. While the PSVR didn't really reach a mass audience, it was popular enough for the company to release another system over six years later.
We are now in 2023, and Sony has released the new PSVR 2 system for the PS5 console. FutureFive NZ was lucky enough to test out the unit this month, and this is our full review of the new hardware. Let's get on with our thoughts!
Price
The first thing you should know before you buy the PSVR 2 is its high entry price. Unlike the PSVR, which cost $450 in 2016, the PSVR 2 will set you back $999.00 by itself. Alternatively, you can get a bundle that also includes Horizon Call of the Mountain for $1089.00 at most retailers.
Another thing worth mentioning is that the PSVR 2 is not a standalone VR set. You will need to have a PS5 console in order to run it. Currently, a PS5 costs $899.00 at many NZ retailers. All in all, you are looking at needing to spend close to $2000 for you to experience PSVR 2. More money is also needed if you want additional video games, too. Due to this, I feel only high-income earners should get it on release day.
Specs and hardware
The reason the PSVR 2 is pricey is mainly that its specs are far better than the original PSVR for PS4. The PSVR 2 boasts a panel resolution of 2000 x 2040 per eye, meaning it can output visuals in 4K and in HDR. It has internal cameras that can track your head, controllers and even your eyes. Not to mention it can support 3D audio and even has head vibrations.
Sony has also done away with the archaic PS3 Move controllers in favour of the all-new PlayStation VR2 Sense controllers. You get two controllers for both your right and left hands. These controllers have analogue sticks, triggers and face buttons that a normal DualSense controller has. They also have motion-sensing technology, allowing you to mimic realistic hand movements in any VR game you might play. The controllers also support haptic feedback for full immersion during gameplay, although you can turn this off if you find it too distracting.
The set also comes with some uncomfortable headphones right out of the pack. You can use it to plug it into the headphone jack. You can play without headphones, although the audio will go through the TV speakers. For the best experience, you should invest in some decent headphones to experience the 3D audio capabilities.
Setup and comfortability
Unlike the PSVR, the PSVR 2's setup is easy and hassle-free. There are fewer wires to worry about because you don't need an additional HD camera to connect to the PS5 console. All you need is the PSVR 2 headset and the two controllers. The cool thing is that the PSVR 2 only requires one USB type C cable to connect to the PS5, and you're all set to go. I remember the first PSVR setup was annoying as there were too many wires lying in the ground.
The PSVR 2 headset is also lightweight and won't make you feel tired if you're wearing it for long play sessions. It has an adjustable head strap that can fit the heads of lots of people no matter what size they are. The headset also had enough room to accommodate my glasses, and it didn't feel like it was squashing my face or eyes. The front of the headset has a lenses adjustor to make sure what you're seeing isn't blurry-looking.
Another thing you need to know is that you don't need a huge amount of free space like Xbox's Kinect to make it work. You just need enough space to move your arms and head to make it work. Gamers are free to use it, either standing up or sitting down. The PSVR 2 also needs to be played when the lights are on. If you turn off the lights to play at night, it cannot register your movements, so make sure your room is perfectly lit before you play.
What's it like?
VR is something you should all try at least once in your lifetime, whether you're a gamer or not. Much like the PSVR before it, PSVR 2 allows you to immerse yourself inside the gaming world like never before. The characters look large, and you can use the controllers to move your hands and interact with the environments and its many objects. It's hard to describe in words, but VR is like you're actually there inside the game itself. You can also connect headphones to the headset to experience the 3D audio effect. This also enhances the experience if you have a decent pair of headphones that allow you to hear every detail in the game you're playing.
Graphics
Graphically, the PSVR 2 is a major upgrade to the PS4's PSVR unit from 2016. Probably the two best-looking PSVR 2 games I played were Horizon Call of the Mountain and Kayak VR. The latter is the most realistic VR game I have ever played. Kayak VR: Mirage features realistic-looking water and has many beautiful locations from around the world, including Australia. Horizon Call of the Mountain looks breathtaking, thanks to the many machines that inhabit its big and sprawling world. It was simply mind-boggling the first time I saw a very huge Tallneck walk across the screen in VR. It was almost like the moment in the movie Jurassic Park where the characters saw dinosaurs for the very first time.
That being said, the quality of graphics will still depend on the developer and the type of game that you are playing. I wasn't impressed with some of the other VR games I played, like Jurassic World Aftermath or The Last Clockwinder. You may want to watch gameplay of some VR games first if you want to see the best visual quality possible before buying.
Launch games
Out of the games that I was given to review, probably the best launch games out of the bunch are Horizon Call of the Mountain and Kayak VR: Mirage. Not only do they look great, but they both have the best in-game mechanics out of the games I played. Some other games I played weren't that great because they were older ports.
In terms of older games, there are VR modes for No Man's Sky, Resident Evil Village and even Gran Turismo 7. I did not get a chance to test out the latter two as their VR modes won't be available until launch day. Speaking of launch day, there should be over 30 games available for you to purchase on the PSVR 2 when you get one. Over 100 others are reportedly still in development!
No backwards compatibility
Sadly, one of the biggest flaws of the PSVR 2 system is that it is not backwards compatible with any PS4 PSVR games. My favourite VR game of all time is Job Simulator, but sadly I was unable to play it using the PSVR 2. If you have a big library of PSVR games you want to keep, you will have to hold on to your previous device if you want to play them again. It's a bit of a shame since the PS5 console itself can play many standard PS4 games right out of the box.
Cinematic Mode makes a comeback
If you are not playing PSVR 2 compatible games, you can still use the headset to play standard PS5/PS4 games or watch TV shows and movies. When you wear the headset, it outputs the image in front of your eyes to make it look like you're inside a movie theatre. I have to say, it looked pretty cool when I was using the cinematic mode to watch Avatar: The Way of Water clips on YouTube. A game like God of War: Ragnarok also looked pretty decent when I was playing it in cinematic mode.
While you can watch normal Blu-ray movies, the PSVR 2 does not support 3D Blu-ray playback like the original PSVR. This may seem disappointing, although 3D Blu-rays and 3DTVs aren't as common as they were 10 years ago.
Motion sickness is still an issue for some
If you normally get sick playing VR games, sadly, you will still have problems playing the PSVR 2 as well. I remember I got sick playing fast-paced games on the original PSVR, and I still had motion sickness issues with several PSVR 2 games as well. One of the reasons I liked Job Simulator so much is because your character is standing in one position. If a character or vehicle is moving fast, then I get sick playing those types of games. If you're like me and can get sick playing some VR games, it's best not to purchase PSVR 2 unless you give it a try first.
Closing thoughts
All in all, the PSVR 2 is an impressive big leap compared to the older PSVR system for PS4 and PS4 Pro. The visuals are much better this time around, and the new controllers are much more comfortable than the PS Move controllers. Not to mention it's much easier to set up the system this time around. The only mega downfall of the PSVR 2 is that it's really expensive, costing $999.00, plus you also need a PS5 to run it. Not to mention the lack of backwards compatibility is a disappointment for those that might have a big library of original PSVR video games on PS4.