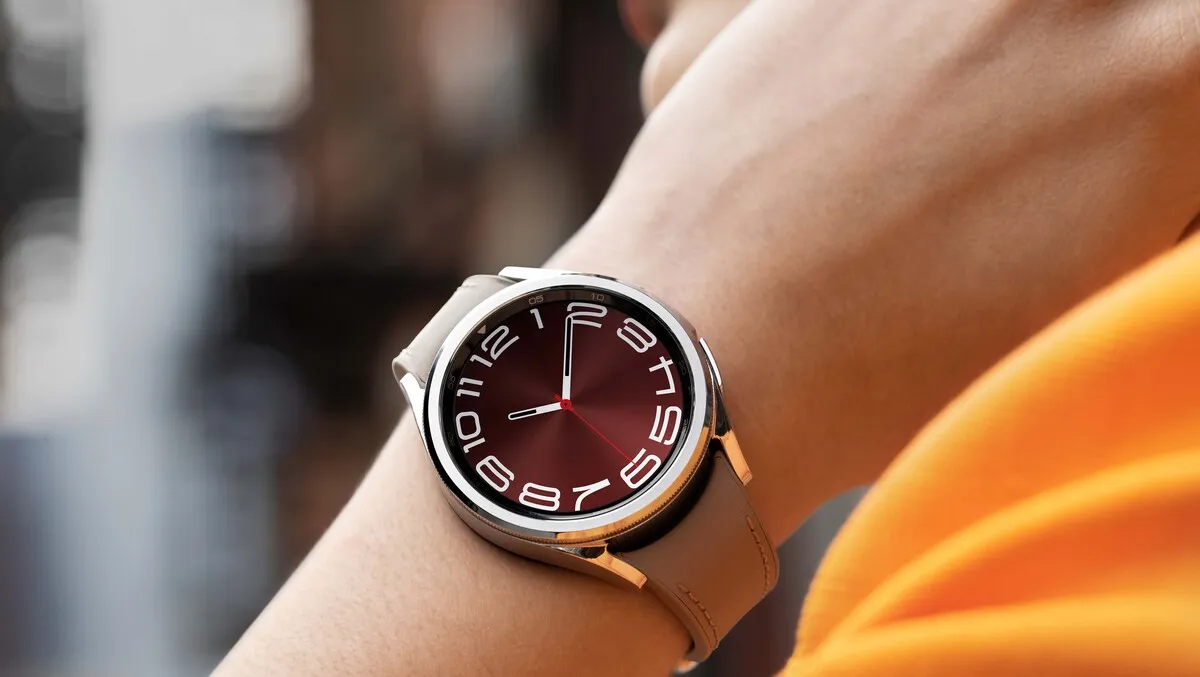 Hands-on review: Samsung Galaxy Watch6 Classic - One to watch!
TechDay got the chance to have a look at the latest in the series of Samsung Watches:
Design and Aesthetics
The Galaxy Watch6 Classic is a blend of timeless aesthetics and modern technology. With a 20% larger display and a 15% thinner bezel, it offers an expansive screen that enhances visuals and clear motion graphics. Crafted with Sapphire Crystal glass, it's designed to withstand daily wear and tear, maintaining its timeless beauty. The watch also features IP68 and 5ATM ratings, ensuring durability through various adventures.
The rotating bezel, inspired by diving watches, brings a fluid, responsive and satisfying scrolling experience with haptics that add to the feel. As a user of the Samsung Galaxy Watch4, getting the opportunity to use the rotating bezel was a real highlight and something that was a large selling point for me. The circular frame, made of sleek stainless steel, adds elegance to every glance at the clock. Swapping bands is seamless thanks to a new design, allowing quick transitions from the boardroom to the weight room.
Performance and Battery Life
Equipped with an 18% faster CPU, the Galaxy Watch6 Classic promises more processing power for efficiency throughout the day. The battery lasts up to 40 hours on a full charge, and with fast charging, you can get up to 45% charge in just 30 minutes. Throughout my testing, the Watch6 Classic was easily able to make it through the day, even with extensive use.
Health and Wellness Features
The watch offers custom exercise routines, sleep tracking, and wellness journey guidance. It provides detailed sleep tracking with improved analysis and insights, including Sleep Coaching. The Cycle Tracking feature predicts the dates of your period and other cycles, while the heart monitoring package measures heart rate and rhythm, alerting you to any irregularities.
The watch also offers Bioelectrical Impedance Analysis (BIA) to keep an eye on body composition and helps you set and achieve health goals. The Personalized HR Zone feature assesses your fitness capacity and alerts you when you enter your target heart rate zone.
One point of comparison between the Watch6 Classic and my personal Watch4 is the size. While testing out the sleep tracking available on the device, it may take users some time to adjust to the size of the watch, particularly if you are prone to notice that type of feeling like I am.
Connectivity and Compatibility
Pairing with Galaxy Z Fold5, the watch offers hands-free control over the camera, allowing you to capture photos and videos from your wrist. It also syncs with the Samsung Health app to monitor your progress seamlessly.
The watch enables calls, texts, and music streaming directly from the device. Features like International Roaming and GPS navigation on Google Maps keep you connected and guide you without needing to pull out your phone.
Customization and Other Features
The Galaxy Watch6 Classic offers a wide collection of bands and watch faces for customization (using the Galaxy Wearables app). The Smart Switch feature also ensures easy data transfer when switching devices.
Conclusion
The Samsung Galaxy Watch6 Classic is a sophisticated blend of style and functionality. With its expansive screen, intuitive controls, robust health tracking, and seamless connectivity, it's designed to look great and get more done. Whether you're a fitness enthusiast, a busy professional, or someone who appreciates elegant design, this watch offers features that cater to a wide range of needs.
While certainly a premium smartwatch prise-wise compared to others on the market, it also offers a unique user experience making it a worthwhile investment for those interested.
In a market saturated with new variations of the smartwatch, Samsung has continued to refine and define its offering, truly making it one of the standouts.