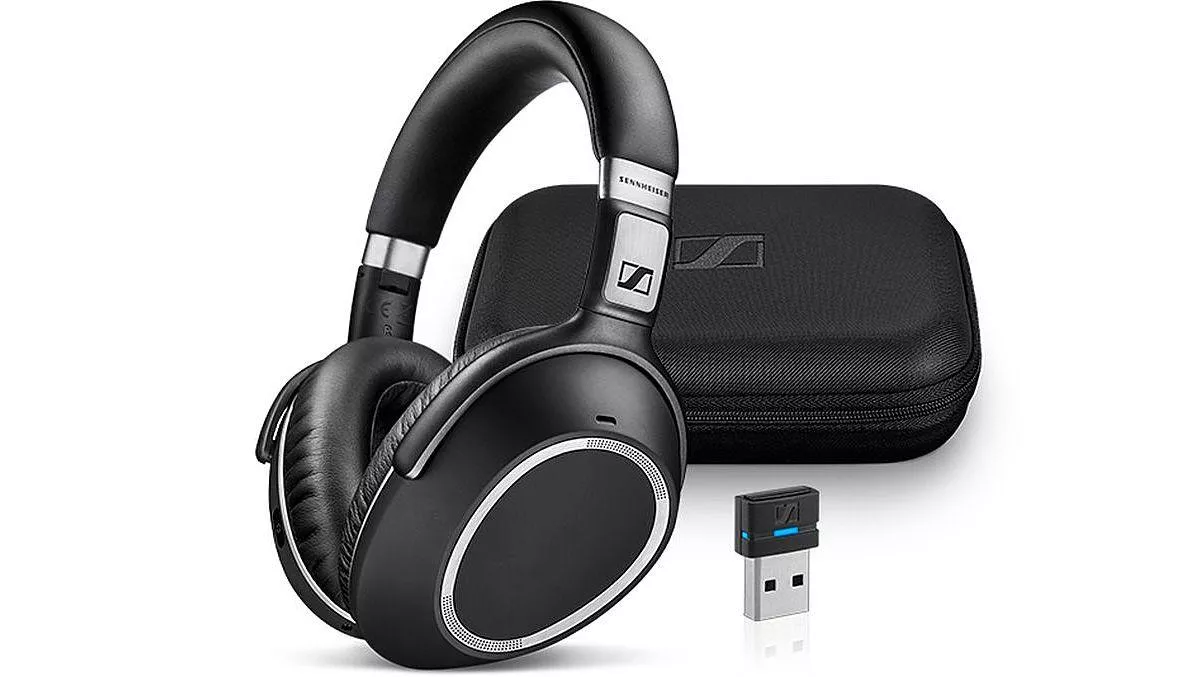 Hands-on review: Sennheiser MB 660 wireless headphones
FYI, this story is more than a year old
I've had the pleasure of owning a set of Bose QC2, ideal for the train journey into London. Sennheiser gave me their new MB660 to use, and they're likely the best headset I've ever had.
We've all used Bluetooth headsets, my go-to is the Marley Liberate and they take a great battering. However, the Sennheisers are a step up in functionality and an upgrade in quality.
The Sennheiser's easily connect to a Surface Book and an iPhone or Samsung Galaxy at the same time. Calls to the VOIP or the mobile come in on the same headset, making it easy to handle any incoming channels. They are the clearest in calls and really handy for being part of remote meetings!
They've a number of connections and come with a great carry case, ideal for bus, train or plane. They're the kind of headphones you see the seasoned traveller unpack and set themselves in for the journey.
They come with Active Noise Cancellation, which I have to say is the best I've ever seen. In testing, I pushed the ANC up to 2, and listened to the music through them. I notice a vibration and see everyone else leaving the office, pulling the headphone away, I suddenly hear the fire alarm! So don't put it up to max in the office, there are things you do want to hear!! I'd recommend level 2 for the bus, ferry, train or plane, listen to or deal with calls with comfort knowing you'll hear
There's a lot of positives to the MB660s, so much so I kept enjoying them, not just in the office. They are right at home in the office, with over ear comfort, you don't get any pressure from the cups on your ears so are comfortable to wear for a day. With gesture controls on the headset itself, you don't actually need to touch your phone.
Sennheiser say the MB-660s have up to 30 hours battery time, I found it would do that with just the Bluetooth, or just the ANC running, a couple of days on Bluetooth & ANC1 and a day and a half on Bluetooth & ANC 2. From my perspective, they're really good numbers. For a flight, I can imagine they'd be a real asset to making it more bearable!
It also comes with a USB dongle which provides Quality Unified Communications certified communications across any UC kit you've got installed.
I was fairly careful with them, trying to not get them wet or treat them like my Marley's. They are much more of a quality piece. Like the Bose, they'll hold their value as they are such good value for those who'll benefit from them. With USB, Bluetooth, an airline adapter and a 3.5mm cord, encased in their carry case, there's no reason they won't be in your arsenal for a number of years.
I'd say yes, they're better than Bose.
Read more about the MB-660 here.
Related stories
Top stories