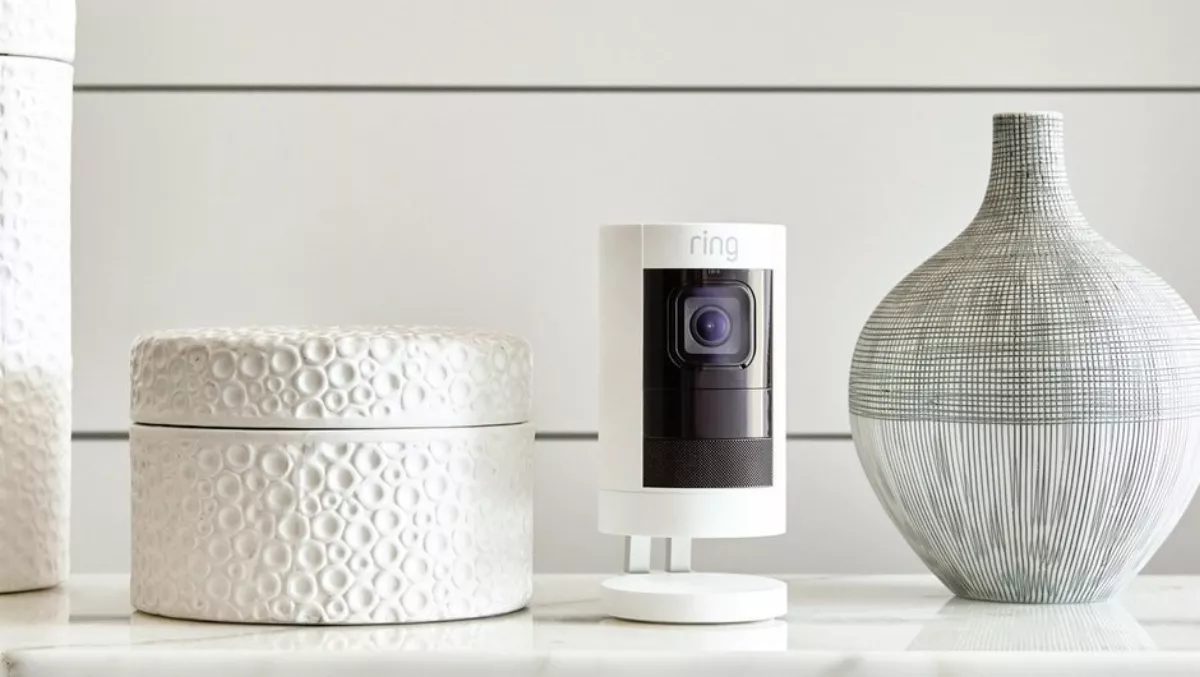 Hands-on review: Stick Up Cam Battery
FYI, this story is more than a year old
Recently I had the opportunity to get hands-on yet another one of Ring's impressive security cameras the Stick Up Cam Battery. What really sets this one apart is its versatility.
As I previously mentioned I have had experience with Ring's systems and I am a proud owner of their Spotlight Outdoor Camera, so when the opportunity presented itself to get hands-on with another one of their security systems, I, of course, jumped at it.
Now, from the second I unboxed it I knew I was in for a treat, because like the spotlight this camera comes with all the bells and whistles with added versatility.
Before we get into my experience here's what you can expect from the camera in terms of specs.
This is a battery-powered indoor/outdoor HD camera with two-way talk, night vision, and versatile mounting options.
This means it can stream 1080p HD video directly to you no matter where you are, ensuring that you're always aware of what's happening in and around your home.
The device can be integrated into your pre-existing ring network if you already have other devices set up, this means you can access all feeds from one ring app on your various devices.
Users can get notifications when people and pets come and go. See, hear and speak to anyone on camera.
And sync all their Ring devices to the app to control your entire home security with one simple dashboard.
When it comes to the set-up experience, I had some minor difficulties sinking it up to my network, however, after a few attempts and a bit of fiddling it connected and from there on out it was smooth sailing.
I tried out the device in a few different scenarios, testing its capabilities both inside and outside of the house.
The first was my most diabolical plot. For a few weeks, one of my housemates has been piling up dishes and of course blaming it on the other.
No more, I thought. I installed the camera, not exactly in secret, after all the entire household has access to the system, but without loudly announcing it either. Needless to say, that the next time I complained about unwashed dishes and presented my evidence, there was no argument.
I then moved the camera to its more permanent position monitoring the front lawn, keeping an eye out for any suspicious behaviour.
The night vision is my favourite aspect because we've all heard something go bump in the dark and now, I simply check my feed on my phone rather than skulk about in the dark with a tennis racket.
Overall, I would say that this device is a solid addition to the ring family and its versatility is quite evident.
If you're setting up home security system this one is for you.