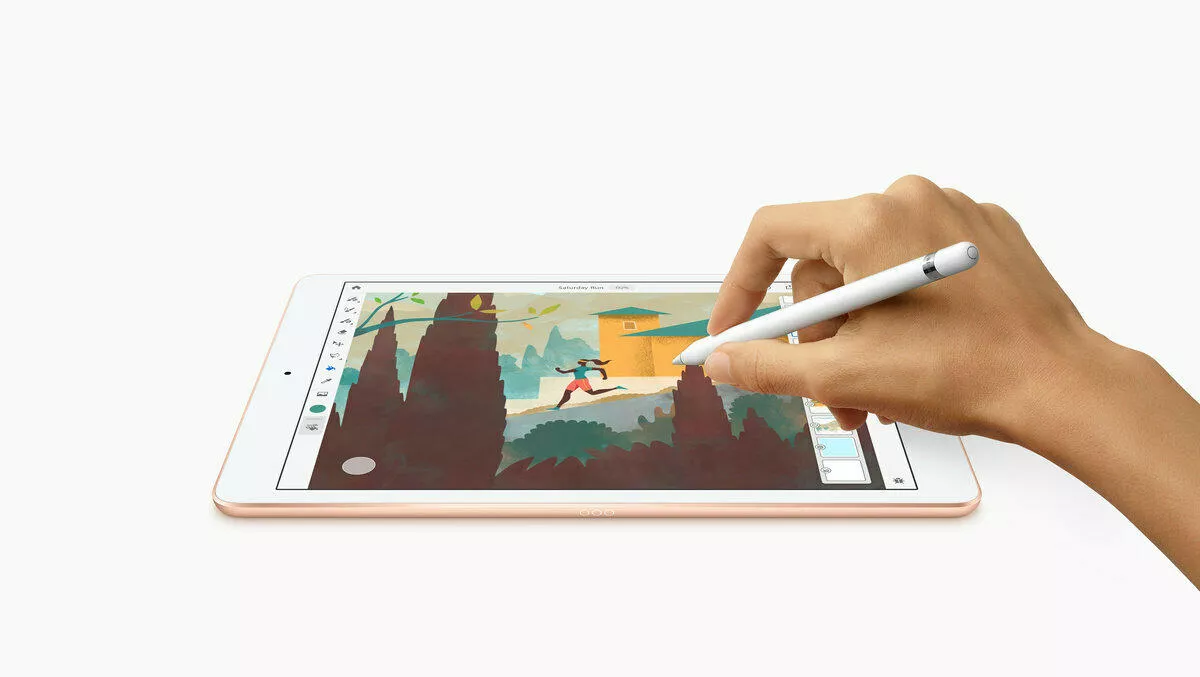 Hands-on review: The 10.2" Apple iPad (Seventh Generation)
FYI, this story is more than a year old
For the past few days I've been putting the 10.2" iPad through its paces, and it's been quite a revelation. I'll talk about the technical aspects later, but let's say for now that this model is a step forward in several ways.
The review model was delivered with a Smart Keyboard and a 1st Generation Apple Pencil. (The 2nd Generation Pencil works with the iPad Pro.) The Apple website promises computerlike performance, and that's what you get.
I wrote most of this review on the iPad, with the Smart Keyboard proving quite pleasurable to navigate for even my podgy fingers. Using the Apple Pencil, my sketching is now of a quality that might survive my editor's cutting penchant. I have high hopes for my current floral sketch...

This 10.2" iPad is such a handy size, I have already thought up many possible uses. My day to day life used to consist of going from client to client, fixing their home or office issues, and drinking their coffee, with the occasional home-baked cookie thrown in.
With a built in SIM card slot, I'd have had a mobile EFTPOS device for those demanding that they paid my bills immediately. I'm a great fan of mobile accounting packages, and I could have done my invoicing and payments on the spot. The beauty of using the cloud means that all my files follow me no matter what device I'm on.
Whether you're an on-the-go mover needing instant connectivity, or a collaborative DevOps type itching to add another sticky-note to your Trello board, the iPad makes it simple for you and the rest of your team. You will never get stuck in the wrong iteration again and now you can link your Post-it notes into Trello for that authentic experience.
Many of your offspring are doubtless informing you of their need to be equipped with a BYOD for educational purposes. The 7th generation iPad will give them the portability, versatility and power they need to move from Word to their latest multimedia project in the blink of an eye. If I was still teaching, I'd be insisting on a tool like this for my learners.
At the same time as the iPad arrived, Apple updated its iOS and Mac OS operating systems. Already a brilliant device for real-time collaborating, these updates have led to some immediately useful innovations.
As I mentioned before, the Post-it Note app now links with Trello, a definite boon for all project managers, scrum masters and agile teams. In my team of one, I've already noticed McCarthy has stepped up and is making some meaningful contributions: Scrum-master Owen can easily review every team member's performance in real time.
The Smart Keyboard is a delight to use and it folds neatly away when you're using the iPad purely as a tablet. The keyboard has a nice feel to it and I've used it for much of this article with no problems. In fact, I got so used to the 10.2" arrangement, I wondered why I ever thought bigger is always best. Even in Markup mode I managed to keep my place.
The 7th generation iPad has brilliant performance when gaming or watching your latest episode of The Good Place on Netflix. The sound quality is quite acceptable, and when coupled with my Bluetooth headset it becomes amazing. The 500 nits of brightness will have you marvelling at the sharpness of graphics, and coupled with the A10 fusion chip, you'll be amazed at the speedy performance.
There is another feature that Apple computer users are going to love. Your iPad can also double as an extension of your Mac screen. All coders, writers and graphic designers will love the instant non-lag performance.
I had doubts about the 10.2" screen, but it wasn't long before sincere affection blossomed. I became enamoured of the iPad's speedy performance and sparkling visuals. The A10 Fusion chip has been quite a revelation for me, and its 128GB capacity is the equal of many a laptop.
With a starting point of $599 for the 32GB model, the iPad is going to appeal to a wide range of users. Junior will do homework on the 32GB model, while project manager mum tracks her DevOps assignment. Graphic designer daughter will be using hers as a graphics tablet in conjunction with her Mac, creating with the Apple Pencil for greater control and finesse. Dad will be blown away by the time he saves, no longer having to spend hours at home working out his accounts. He can now do them on the fly in real time and have them synched back to his office.
The 7th generation iPad has taken collaboration and connectivity to a new level, and I haven't even mentioned the split-screen and slide over modes, making multi-tasking and using multiple apps a cinch.
The A10 fusion chip and retina screen combine to create an interface that delights the senses and has me pondering how I'll react when experiencing the A12 Bionic range of chips in the latest iPad Air and Pro models.
Coupled with the Smart Keyboard and Apple Pencil, you are equipped to get the most out of Apple's latest device.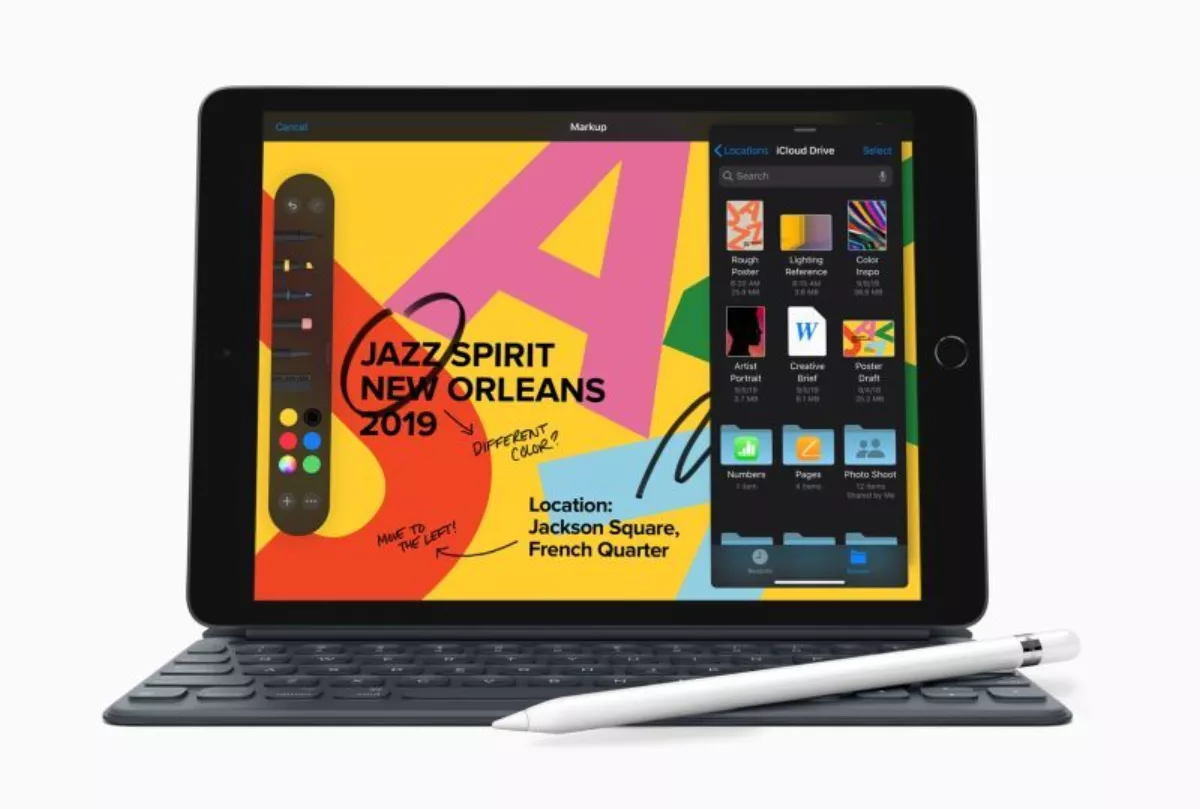 Related stories
Top stories