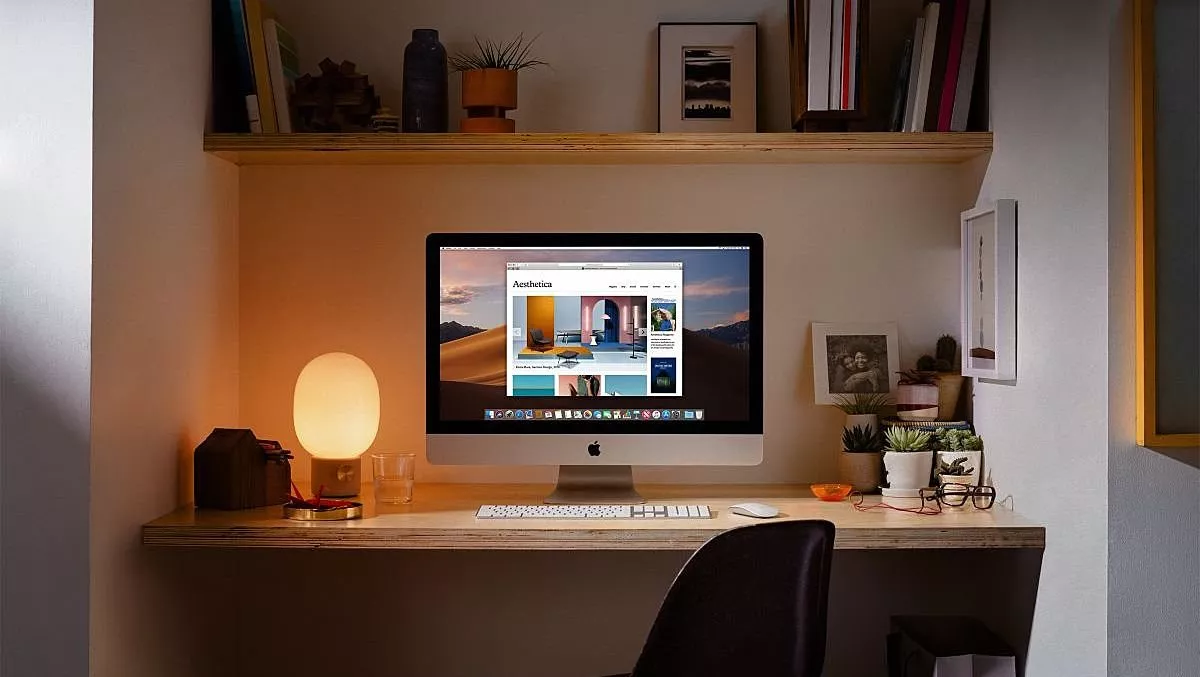 Hands-on review: The 2019 iMac marks 21 years of Apple's elegant desktops
FYI, this story is more than a year old
Apple fans were all expecting a brand-new design for the 2019 iMac that has rocked the same look since 2012, but Apple found a way to make the classic iMac into the most powerful desktop around. They stuck to their promise of delivering a powerful and easy to use device in a sleek design.
Design:
I don't agree with the complaints that state the iMac is due for a redesign. This is a classic case of if it isn't broken, don't fix it. As with all of its predecessors, the 2019 iMac rocks the simple, stylish elegant design we have come to know and love.
The 2019 iMac has a slim design that makes it easy to fit into any setup. It comes with matching wireless keyboard and mouse, providing a full package of elegance.
The first thing I noticed when I turned it on was the stunning new 5K Retina display. The display has 1 billion colors and 500 nits of brightness. Images are the closest to lifelike I've seen on a desktop. I highly recommend watching your favourite 4K blockbuster movie on the iMac's screen.
As someone who uses the MacBook Air as my work laptop, I was ecstatic when I looked at the back of the iMac and saw all the available ports. The 2019 iMac rocks a headphone jack, an SDXC card slot, four USB 3 ports, two USB type C ports and an Ethernet plug. We finally have an Apple device that met all of our port-related hopes and dreams.
Performance:
The 2019 iMac now houses the 6- and 8- core processors. This big boost in performance means that everything is processed faster, allowing for a smooth and lag-free experience. The new 2019 iMac also feature the Radeon Pro 500x-series discrete graphics with Polaris architectures. This new graphics card allows for faster gaming, 3D graphics and video editing.
This improvement in performance will be most noticed by video and music editors with rendering times and exporting time increasing by up to 1.8 times.
When I saw these specs, I was determined to put it to the test. It was fairly easy to make the MacBook Air lag or die when purposely trying to do so, but the iMac was a completely different story.
Even when opening Logic, Final Cut Pro, Photoshop, and a Steam game all at the same time, the iMac didn't fail. I even tried leaving them all on and functioning overnight and that still didn't cause any lag.
Other than the shiny new processor and the graphics card, the iMac has up to 64GB DDR4 memory, up to 3TB Fusion Drive that combines the storage capacity of a hard drive with the performance of a flash storage, as well as up to 2TB of SSD storage.
Verdict:
The iMac was always the best desktop option in terms of looks and design, but now it's also the best in performance. Whether you are a content creator, an editor, a designer, a gamer or a general consumer, the iMac will cover your needs at a reasonable price.