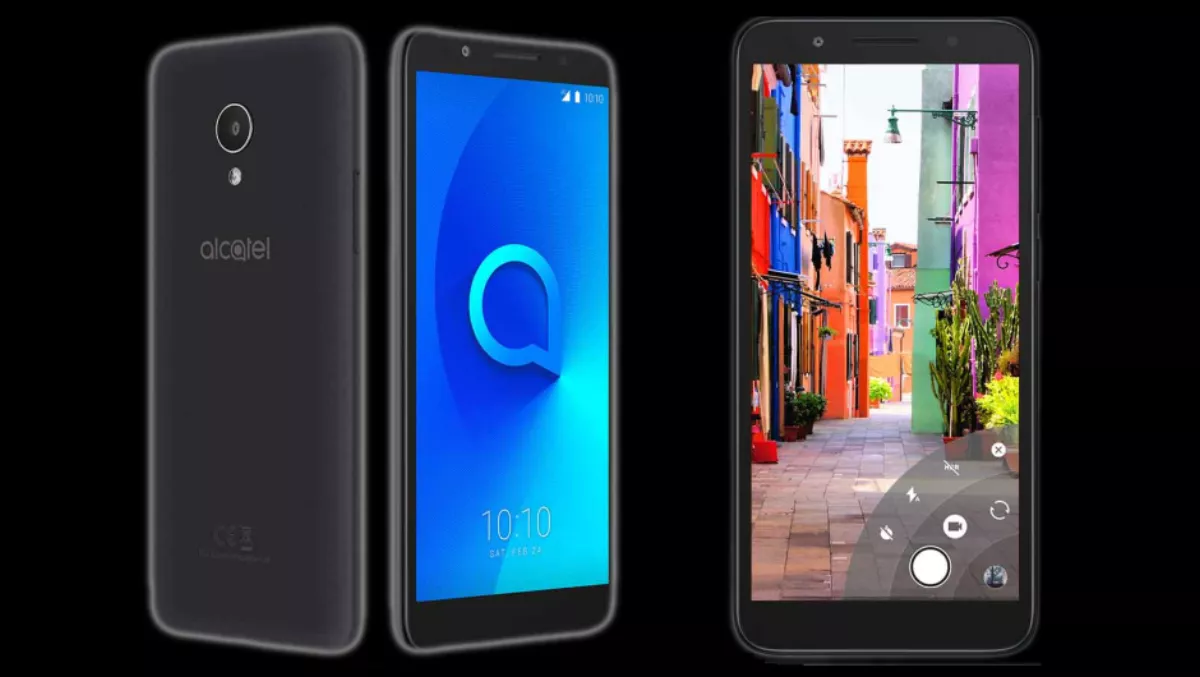 Hands-on review: The Alcatel 1X
By Tom Richmond,
Thu 29 Nov 2018
FYI, this story is more than a year old
Since the emergence of smartphones, Samsung and Apple have enjoyed a significant share of the market. Their devices, with all the frills, will cost you a small fortune. They'll also reward you with cutting-edge technology which wouldn't have looked out of place in a 1990s spy blockbuster.
The fact is that the majority of us now require a smartphone, but what if all you need in a phone is the ability to make calls, send the odd message and browse social media now and again? Alcatel's 1X might just be the device for you.
Features
The 1X showcases the 'Go edition' of Google's Android Oreo operating system, which is specifically designed for devices like this one and is effectively a stripped-down offering of the full Android 8.0 Oreo.
With this comes all the essential Google apps, such as Gmail and YouTube, which have also gone on a detox to work more efficiently on devices with low RAM and storage capacity.
Like all smartphones, you are treated to both a front-facing 5MP camera and a rear-facing 8MP camera. Both are flash-enabled, too. On top of this, the rear camera is capable of recording in 1080p and to be honest, for the price, the quality isn't too bad!
The 16GB on-board storage capacity is considerably reduced due to the operating system, but it's nice that Alcatel allows you to expand capacity by an additional 32GB via a microSD card.
The 5.3" 18:9 aspect display is generous for a smartphone in this price bracket, but don't expect to be blown away by its quality.
The speakers are actually quite loud, but the audio goes 'tinny' the louder it gets. If you'd rather use headphones, you'll be happy to hear that the device does come with a 3.5mm audio jack. The earphones that come in the box, however, wouldn't look out of place on a budget airline. Tip: use your own.
Performance
The most frustrating thing about the 1X is its performance, which can almost feel like a chore if you are using a more premium device. It's slow, laggy and can become quite annoying even after getting used to it.
Despite the cameras' quality, they're let down by the time it takes to actually take a photo and view it in the gallery.
A silver lining to this, however, is the battery life. You can expect at least a full day's charge with medium usage thanks to the 2460mAh Li-ion battery.
Google's choice to launch the 'Go edition' of Oreo was the right one, but you can't help but think they could have stripped some of the apps down even further for a device like the 1X, which sacrifices well over half of its RAM for the operating system alone.
Design
In a good way, the 1X sports a very basic design. Admittedly, it looks like an average smartphone. It's slim, has minimal buttons and from a distance it wouldn't look out of place alongside devices with bigger price tags.
The rear of the device is textured which many people would criticise, but I quite liked it. It feels different and reduces the chance of the 1X slipping out of your hand.
Overall
The 1X lacks the all-singing, all-dancing functionalities of Apple or Samsung's latest flagship devices, but it could well be the perfect phone for a Grandparent, or even just someone who doesn't suffer from a case of smartphone addiction. It does the basic things reasonable well.
For the price, there aren't that many devices that could compete with the 1X.