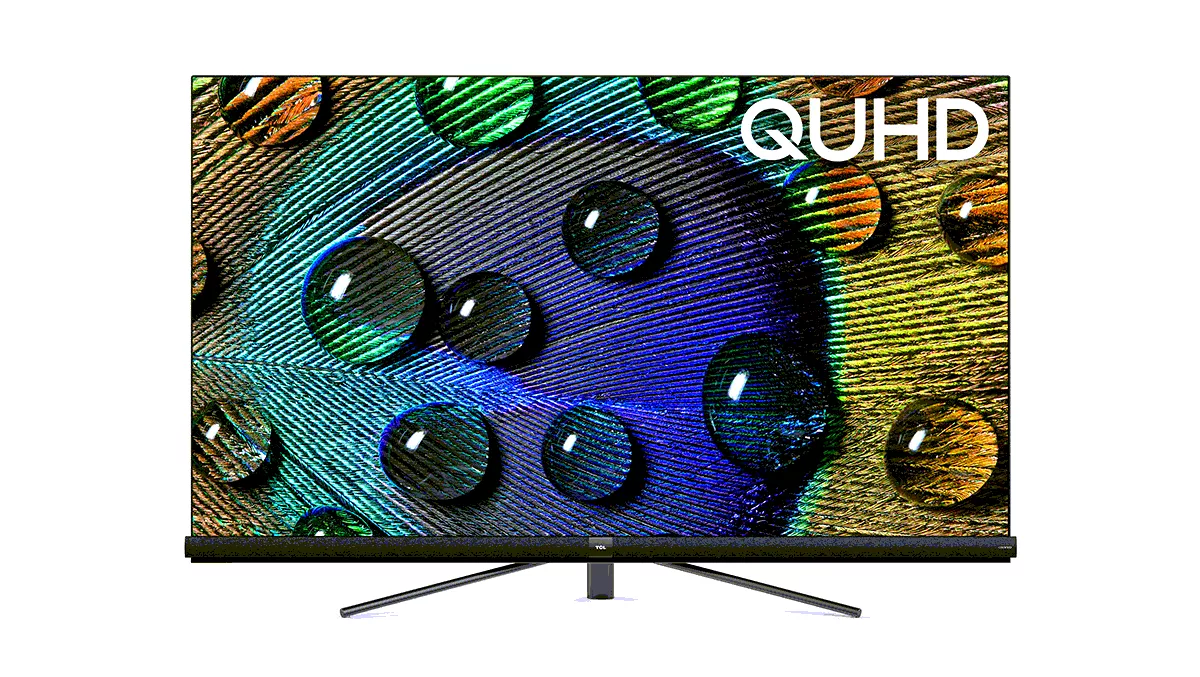 Hands-on review: The impressive TCL C8 QUHD TV
FYI, this story is more than a year old
Hailing from China, TCL's Series C 55 inch C8 QUHD TV AI-IN is a mouthful to say but it's also the latest in modern technology that will be giving established producers heart palpitations.
Priced on their NZ website at $2499 for the 55-inch model, it is also available in 65" and 75" options. I doubt it will be long before they wrestle in and gain a decent share of the NZ market.
Assembly required one medium-sized Phillips head screwdriver. Some ambiguous diagrams and grammatically incorrect English didn't really help me to attach the stand, but logic prevailed and it was achieved without too much domestic disharmony. (Note: You will need two people to move the TV; sliding it out of the polystyrene enclosure is relatively easy.)
The stand doesn't feel as robust and stable as others I've seen, but the minimalist appearance will appeal. Our TV unit isn't really designed for 55-inch behemoths, but it fits with quite a bit of overhang. Once placed on our unit, the stand seems stable enough.
With Artificial Intelligence Integrated (AI-IN), TCL makes the claim that this TV will soon turn your television into "the heart of your home". Imagine using your telly to turn your lights on and off. With Alexa built in and a microphone mounted on the remote, this is now a reality. They say that Google Assistant is on its way soon too.
TCL says, "Android TV brings a world of content to your biggest screen. With the Google Assistant built in, you can quickly access entertainment, get answers, and control devices around your home. Find the latest blockbuster, check the score of the big game, or dim the lights."
Those of you into gaming will love the experience of your Android games on a 55" screen. Another great feature is the built-in Google Chromecast. In fact, this television will live quite comfortably with your Android-powered devices and your home computers. It only took me seconds for the TV to import my Google Account settings, and once tuned into our digital channels, we were off.
When I think of the hours I used to spend setting up devices in the good old days, I marvel at how simple it is in 2019. (Which reminds me, I must book the Corolla in for its hover conversion, and fit Mr Fusion to the power-train.)
Since we installed the review model, I've been suitably impressed with the sound and picture quality, so much so that I visited their website to find out a little about the technology behind it. I now understand what CMR and HDR mean, and why they add up to stunning graphics, even during fast-paced sporting action.
This meant that I was able to rule on SBW's great try well over a minute before the TMO ruling. With the crystal-clear image resolution and lack of motion blur, you could easily see Sonny-Bill's hands on the ball with downward pressure. Due to my limited time, I haven't fiddled with the colour settings, but did note a propensity for dominant red settings to cause a bit of "bleeding" which caused some faces to appear to blush.
The Onkyo sound system is built-in and runs along the bottom of the set. It blends in nicely with the architecture. You just need to remember to let it overhang when unpacking and placing the television on a table-top ready for assembly.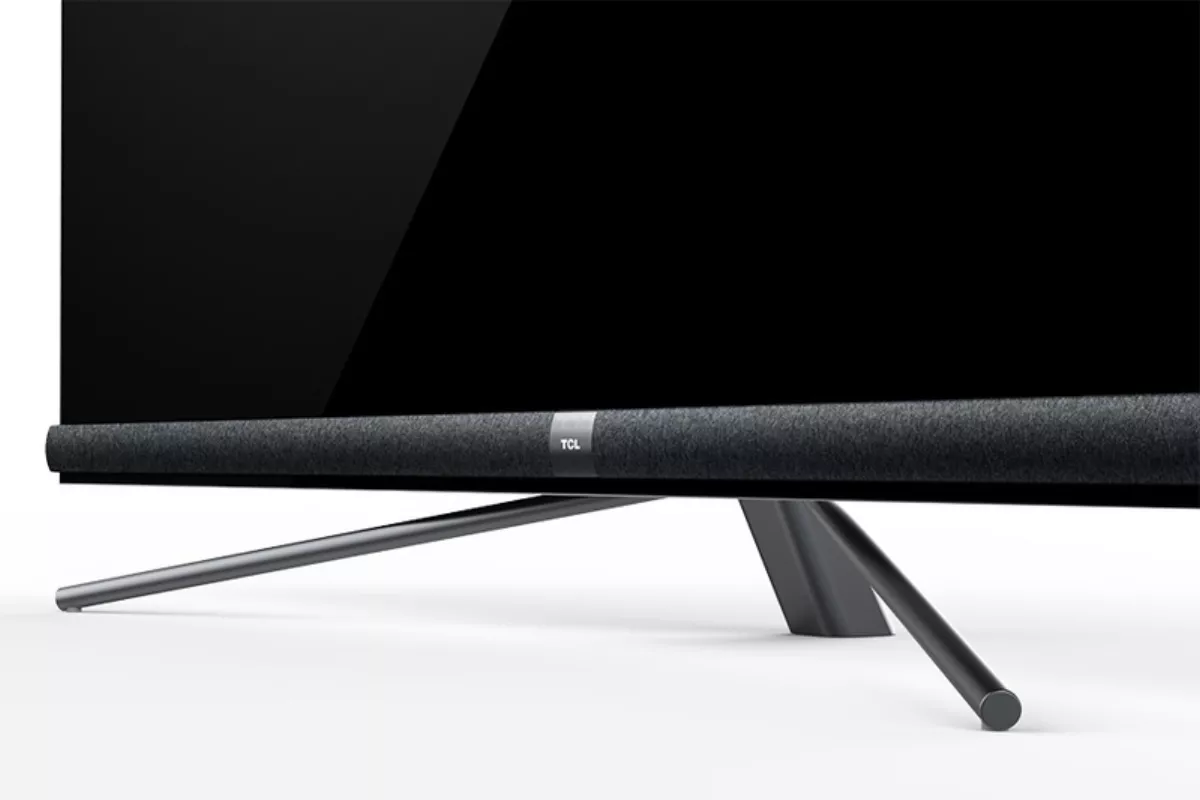 The sound quality is very good, although the purists will, I am sure, be using their home audio systems to achieve that surround-sound experience. Having said that, I'm currently writing in my office and I can hear the action on "Tipping Point" as clearly as if I was in the living room. Like Alan Jones, my beloved is sorely tempted right now to do something with one of my socks.
Like other smart TVs, you'll have no problems connecting your Netflix, YouTube and other subscribed accounts. Chromecast junkies will be pleased to throw out that dangly bit that hangs down at the back of your set, and all I had to do with Freeview was answer whether we connected digitally or via analogue connections.
Visually, I can't fault the TCL C8. Colours are vibrant as promised, (with reds tending to dominate) and the pictures are crystal clear. I enjoyed the instant Netflix, as opposed to the huge lag on our normal set. You do need to wait a while when switching on, as the TCL loads up just like a PC. After that, the response times when shifting from TV to Netflix or another mode are swift.
TCL have packed in quite an eclectic range of features, the aim being to make your TV a one-stop hub for the connected home. I had the briefest of looks at the gaming selection, but my limited budget of $0.00 meant I wasn't able to sample their delights. Most of the games I could see in the Android Store required payment.
With a reasonable price, clean styling and the ability to mount on your wall or your entertainment unit, the TCL will appeal to those who want an all-encompassing experience, from gaming through to watching your favourite movie, or following the World Tiddlywinks Cup live. 55 inches was quite large for our mid-sized living room but TCL have a broad range of models and larger and smaller sizes are available.