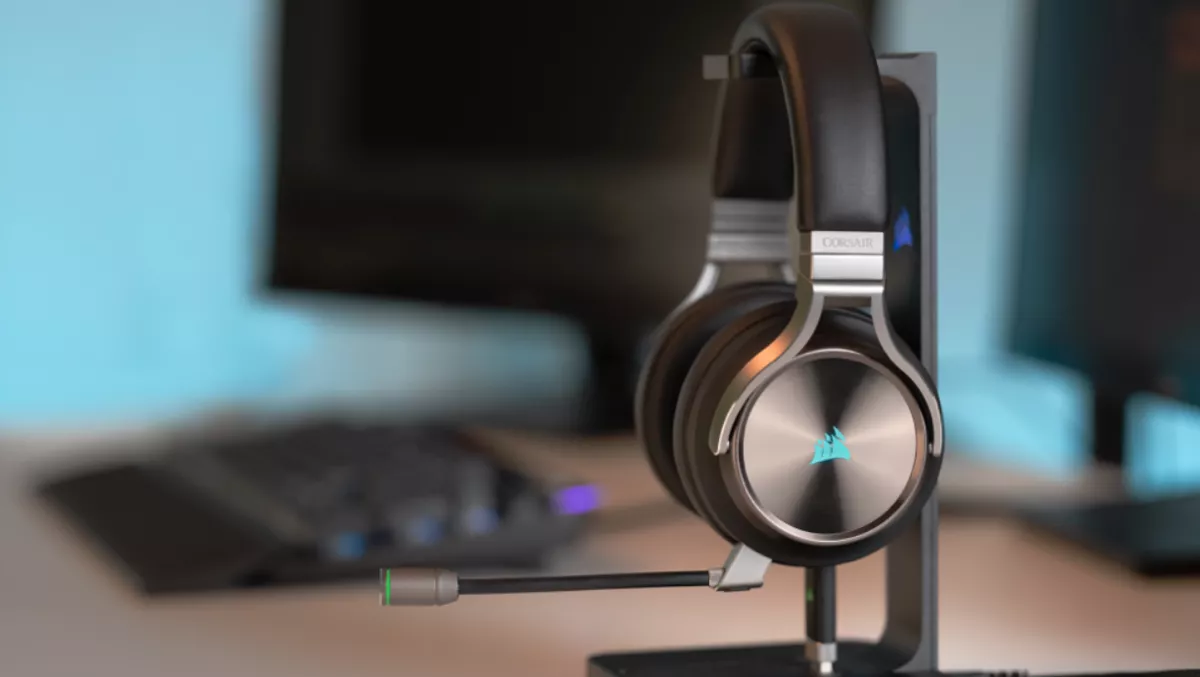 Hands-on review: The wireless headset with uncompromising sound quality
Tue, 29th Oct 2019
FYI, this story is more than a year old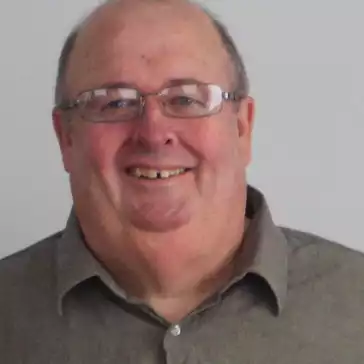 By Owen McCarthy, Reviewer
Since Corsair's VIRTUOSO RGB Wireless headset arrived, my ears have spent most of the time covered by them. I now understand how stout Cortez must have felt when he, according to Keats, "with all his men stood silent on a peak in Darien," on first reaching the Pacific. Apart from the fact that it was actually Balboa standing there, I can identify with the wild surmise they must have felt.
I've been listening to Abbey Road for the umpteen-thousandth time, and it feels like the first time. Therefore, I've set out to have to discover what makes the Virtuoso RGB headsets so superlatively great!
I know I'm biased when it comes to Corsair products. From gaming cases through to mice and keyboards, you perceive some common themes.
Build Quality
From gaming mice to gaming cases to computer components, Corsair has the knack for building great products. Experience tells me that they also last. Build quality coupled with endurance is always a winner.
Dynamic RGB lighting on each ear cup allows for virtually unlimited colour options and customisation using the iCue software. The build has a "solid" feel to it with the removable microphone slotting in comfortably. The machined aluminium construction promises durability, but not at the expense of comfort because this headset feels superlatively comfy, even after hours of use.
Corsair deliver on their promise that the memory foam and lightweight headband will combine to "deliver long-lasting comfort." So, in effect, their chief weapons are build quality, colour themes, design and comfort.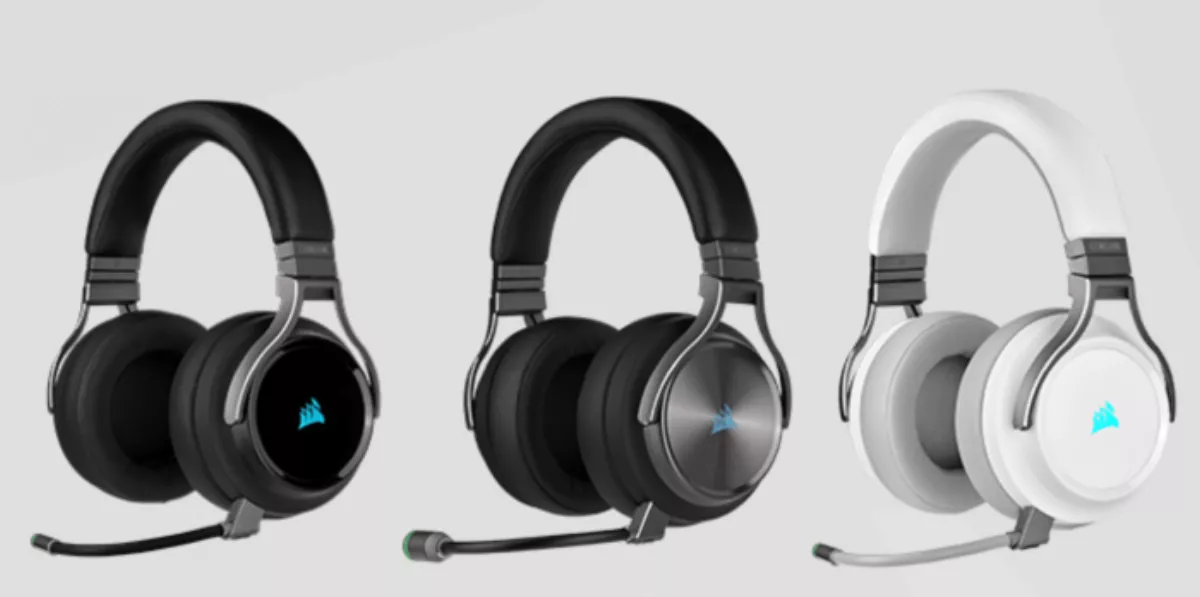 I love to play games, and while not by any means an avid gamer, I appreciate any tools that enhance my gaming experience. That includes neat stuff that lights up, adding to the ambience.
I'd have loved to have spent longer sniping away at my opponents and racing around the Nürburgring, but deadlines and a feisty editor mean that I can report the Virtuoso made me feel like a pro gamer, even if my scores say otherwise.
"Uncompromising sound quality," promise Corsair, courtesy of "A matched pair of precisely tuned 50mm high-density neodymium speaker drivers deliver immersive 7.1 surround sound.
The frequency range of 20Hz-40,000Hz is double that of typical gaming headsets, according to Corsair. Their claim that "Everything from the loudest shot to the subtlest musical note is reproduced with amazing clarity, definition, and impact," is confirmed by my experience.
I now understand the funny looks I get whenever I sing my version of Polythene Pam: "She's killer-diller when she's dressed to the hilt" does actually make more sense than "she's getting dinner when she's absolutely ill." Furthermore, I can now hear the grunts of falling zombies whenever I shoot them, which adds greatly to my own personal satisfaction.
I'm also impressed by the "broadcast-grade" quality of the detachable microphone, which, Corsair maintains, is "simply one of the best microphones ever put on a headset. The high-bandwidth omnidirectional microphone of the Virtuoso RGB Wireless provides wide dynamic range and superb vocal clarity rivalling that of standalone microphones." The RGB LED ring lets you know whether your microphone's status as either "live" or "mute.
Three ways to connect
First of all, there is Slipstream Wireless, courtesy of the USB dongle. You're promised up to 60ft of range, using Intelligent Frequency Shift (IFS) to ensure the strongest signal.
USB Wired is the method that promises the most dramatic sound quality, and most likely the one that most gamers will opt for. It ensures, "high-fidelity, 24bit/96kHz audio for the ultimate listening experience.
For all your other devices you have a 3.5MM wired connection for practically any device with a 3.5MM audio jack.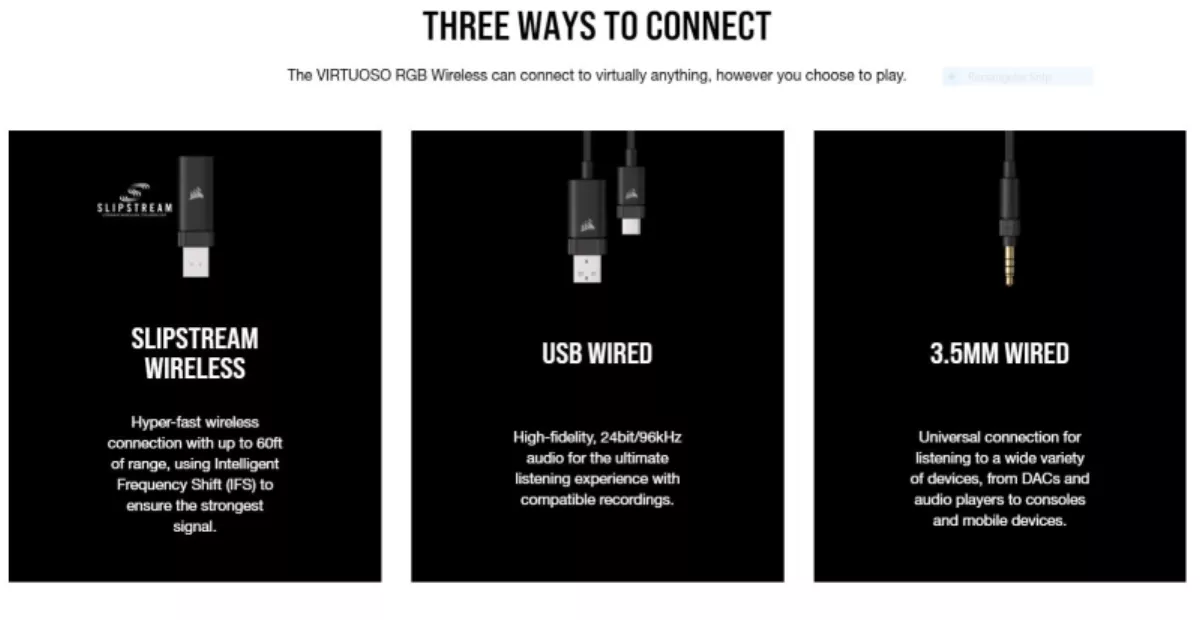 I have used the Virtuoso Headset in all three configurations, even on my MacBook Pro (via the 3.5mm jack). Once I put the jacks the right way around, the sound was the best I've experienced in any headset.
I've been grooving along to Ed Sheeran's No. 6 Collaborations Project instead of mowing the lawns. At this stage I must mention that I've used all three methods on my EliteBook. My MacBook Pro was able to use the 3.5mm jack, and the sound was just as brilliant. At this stage I should mention that Corsair have built these primarily for PC and Playstation 4 use, but the different ways of connecting will ensure a wide range of uses for you.
iCue software:
This is downloadable from the Corsair site, and it allows you to customise the settings of selected Corsair products. Even better, if you have your own custom gaming rig, you are promised synchronised lighting. Corsair says that this will Create advanced RGB lighting effects synchronised across all of your compatible devices to perfectly accentuate the unique look of your build thanks to iCue's unrivalled level of lighting customisation.
Before clicking "buy" be sure to examine the three model options available to you. I like the aluminium and black of the Carbon design, with the RGB displays adding to my coolness quotient. Controls are on the right-hand side and for once, I don't need to remove the headset to see what I'm doing. For lightness, comfort, sound-quality and looks, you'll have a difficult time finding a superior headset.
While some may find the three options for connection a tad fiddly, it does provide the user with choices as well as ensuring a wide range of uses for the Virtuoso. I suggest investing in a cable/parts organiser for keeping all the bits together.
At the time of writing I couldn't find any New Zealand links to this spanking new model so here is a link to their international site.