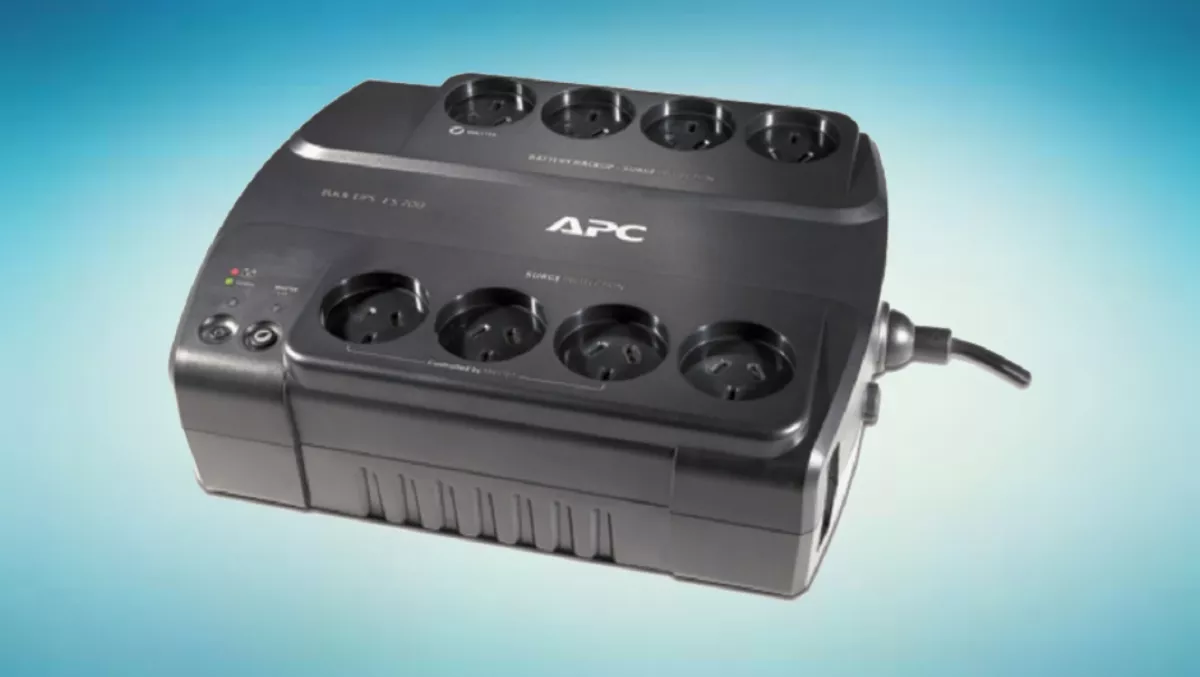 Hands-on review: APC Back-UPS ES 700 - a device lifesaver
FYI, this story is more than a year old
Last week I was given some APC UPS devices to try at home. If I'm talking gobbledygook as far as you're concerned, all you need to know is that these are Uninterruptable Power Supplies that have a little in common with surge protectors except with more functionality.
They come with built-in batteries and software. In the event of a power blackout this means that your precious computers, servers, routers and phone devices can power down before shutting off.
What that means for you is straightforward. You won't lose data, and hopefully you'll avoid those awful spikes you sometimes get when the power comes back on. (My cult of avid followers will remember the shared pain of the loss of my favourite VCR… At least that's what my editor tells me. The lack of stalkers concerns me somewhat but that's another story).
I was given two boxes to take home. One was hernia-inducing and the other was simply enough to aggravate my lower-back injury, the result of a long forgotten sporting injury. The one currently sitting in front of me claims that it will save "an average of AUD$32 on your electricity bill!
$32 a year doesn't sound like much but the fine print goes on to say that it will automatically shut down peripherals when your computer is switched off or in hibernation.
I'm all in favour of saving on power bills, being an eco-conscious kiwi that rails at modern power-points with no off-switches. The APC ES 700 provides up to 80 minutes of battery backup for home computers.
In addition, the PowerChute® Personal Edition software will shut down your computer in event of an extended power outage. With a total of 8 power outlets it is an ideal solution for the home or home office user.
It contains audible alarms, a battery that charges while the power is on, and importantly a data port for installing the APC PowerChute Personal Edition software. Depending on the wattage your equipment is drawing, the APC will last from 22 minutes at -119 watts up to 80 minutes at 40 watts.
If you're running a performance gaming PC with a 24 inch monitor, external speakers, internet modem and router, you have about 9 minutes before everything goes dark.
In the modern world where everything is digital, which inevitably means sources of power, the APC ES 700 is truly invaluable.
To find out more, click here.